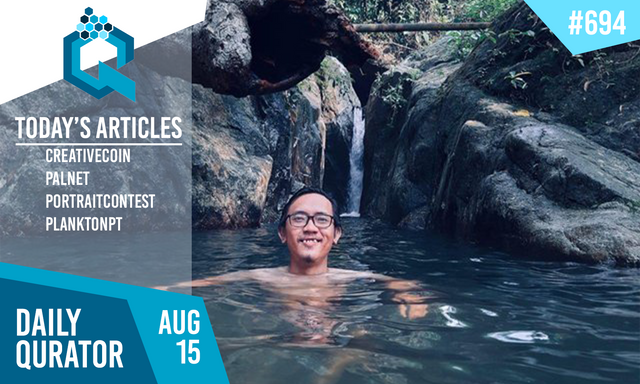 Cover graphics by - @aaronleang

Welcome to the 694th Daily Edition of the Daily Qurator. Below you will find some awesome members of @qurator that worked hard to post some good quality content for all you awesome Steemians to enjoy!
Your Quality Curator ~( @goldendawne )~ Presents:
---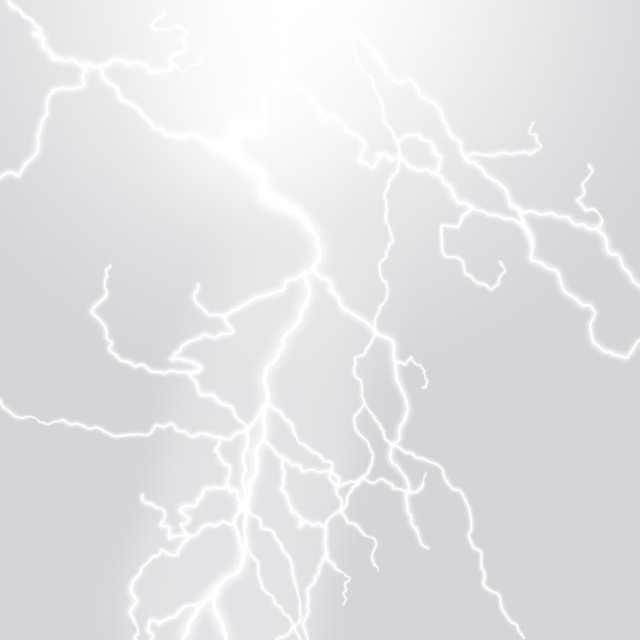 Grey Lightning- Digital Illustration
Today my lower back decided to stop working, sending shooting pains up my spine with each movement similar to this lightning illustration!
Even though @leysa was down for the count with back pain, she was able to create this beautiful lightning storm for us!
I just love storms and lightning so much! I see such beauty and power in them that is so inspiring
---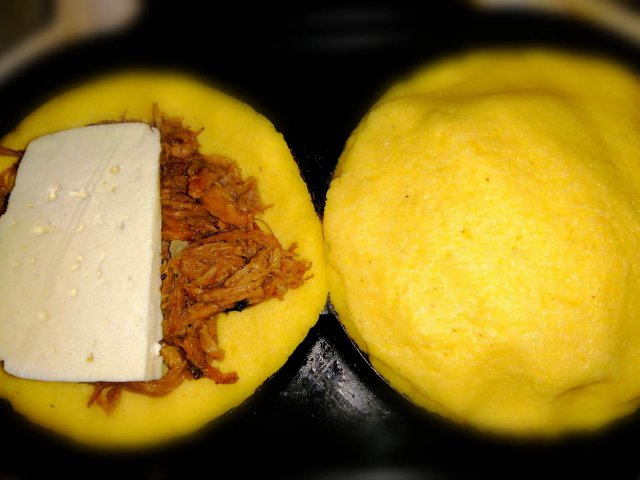 Meat And Cheese Arepita To Take In The Style Of @leticiapereira
Today I bring you this recipe, just as simple and practical, that with the help of a Tosty Arepa (or Tosty empanada), it will save us time when making takeaway food ...
It is ideal for breakfast, an Arepa provides you with the necessary energy for an energetic morning
Oh we couldn't let a Qurator Daily Newsletter go by without at least one fabulous, and delicious, looking meal! And @leticiapereira doesn't disappoint with this easy looking, and tantalizing our taste buds, post!
---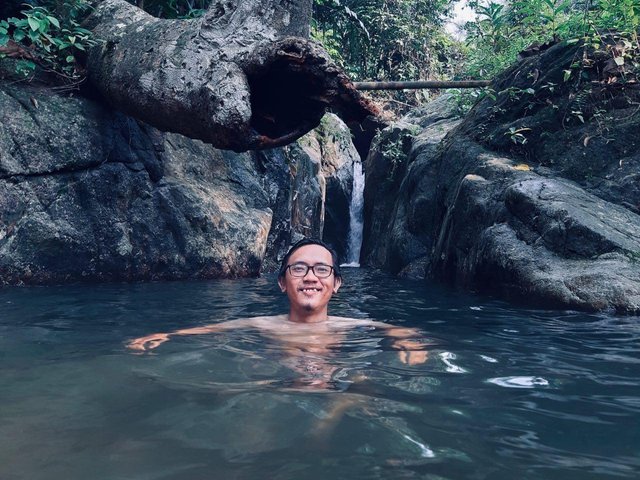 Freshness Of Nature
Last few weeks ago,I had visit hidden gem waterfall behind one of my friends village. Located in the middle of woods and someone villagers garden somewhere at Perak,Malaysia. Just villager nearby only know where this hidden waterfall. It so preserved and monitored by among villagers here. As we came here,nobody around. Just me and my friends only. Clear water,clean and feel refresh through this beauty,nature and greenery landscape. Well spent day for relaxing trip
I agree! Not only is this a great place to unwind and relax, but to have it all to yourself is even better. I believe @orjantomarcelo truly enjoyed it!
---
A Weekly Czomment Contest- Week 4
Seems week -3 are zero contestants so I decided the week-3 question the same in the week-4. I was so worried because if there is no contestant of the game meaning all of you are not enjoying participating in the game. Well anyway, I'm not the kind of guy who gives up without any reason. I will continue this game if there are no one winners
Come on everyone! Let's head on over to @chrismadcboy2016's post and get this plankton comment party started! See what it's all about and enter today!
---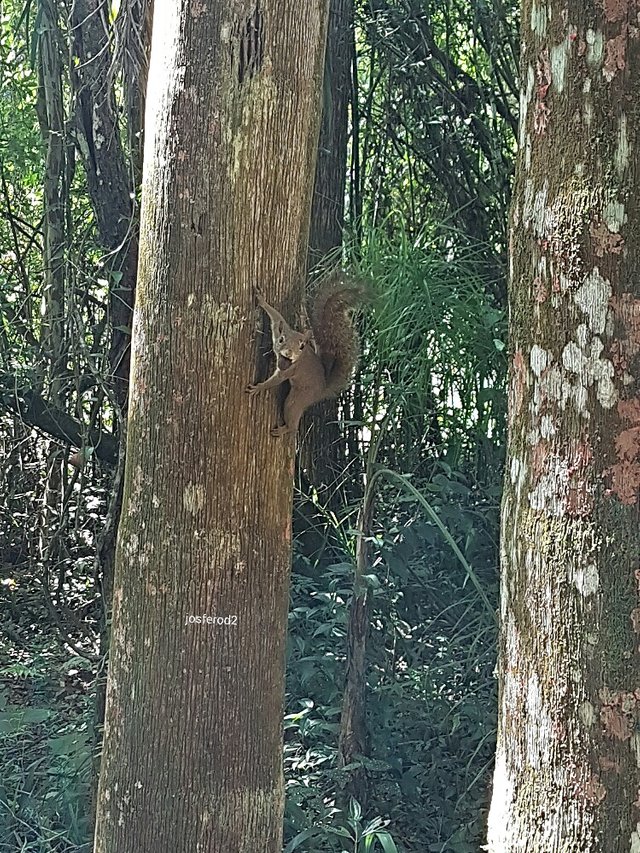 A Photo Break
A few months ago I was fishing, where I also had a ranch to rest and prepare food.
In one of these breaks I saw this squirrel, very curious looking at us, so I got these two pictures.
This is one of the privileges of being in contact with nature and being able to see these animals in their natural habitat.
@josferod2 takes us deep into the words for this photo post. These are just images, but you can almost hear the silence of the forest surrounding you. Or maybe you hear the pitter-patter of that squirrel in the tree!
---
@qurator does not explicitly or implicitly endorse third parties opinions or statements in the Daily Qurator. Any statements made in these posts are the author's and curator's own opinion.

Qurator News:
---
Free Registration and how to join details can be found here: Registration Details
---
Bigger better monthly subs!
We know not everyone can delegate or upvote for larger upvotes. Thus sending in steem allowed for a larger upvote for the month.
It used to be only two levels.
SUB1 = 0.8 Steem for an upvote from 750 SP
SUB2 = 1.6 Steem for an upvote from 1500 SP
We decided to add three more levels to this, with level 5 adding a little bonus in there!
SUB3 = 2.4 Steem for an upvote from 2250 SP
SUB4 = 3.2 Steem for an upvote from 3000 SP
SUB5 = 4 Steem for an upvote from 4000 SP (250SP Bonus!)
So how does that work?
Let's say you send 3.2 Steem with the memo sub AUG then you will get an upvote from @qurator similar to a 3000 SP account.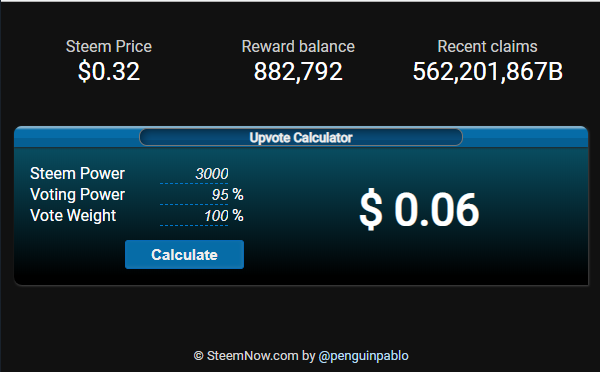 Competitions


We host weekly Photo and Food competitions. Click on the images below to view the posts.
Additionally for all members we have Toss up Thursday, a biweekly free for all post-promotional competition.
| Tasty Tuesday | Toss up Thursday | Photo Friday |
| --- | --- | --- |
| | | |
For Qurator members
For those who would like some extra upvotes from the Qurator project can send SBD and their link to
@qustodian
. This little bot is available to Qurator members only.
- Send any amount of SBD and your link to receive upvotes.

- Any extra SBD will be refunded.

- The bot will upvote your post to the value of 2.35 times the amount of SBD you send.
For Investors
For those who would like to invest some Steem Power,
@qustodian
pays out 90% of all the SBD sent to the account. Delegate minimum of 50 SP to invest and receive daily payouts in SBD.
Delegation links for @qustodian (NOT @QURATOR):
Please remember to leave at least 50SP in your account!
For any other amount feel free to contact us in Discord.
Delegation links for @qurator
After you click the link you will have to check the value, click next and then enter your Steemit NAME and Private Active Key to delegate.
Please remember to leave at least 50SP in your account and that new delegations overwrites the old one. Always use the total amount you want to delegate.
Qurator's Discord Channel


There is more perks and fun stuff on our server:
Feel free to ask Qurator Team questions
Meet other members
Promote your post in our Postpromotion room
Check your last upvote, current tier and @qustodian balance with Quro bot in Qurator-Assistant room
Keep an eye on on Steemit challenges in Steemit-challenges room
Join us! https://discord.gg/pJtWp57

Qurator banners
If you would like to show some more support and use Qurator banners then please head over to this post and copy the banner links from there. =)



»»-------------¤-------------««
Upvoting or Resteeming this post will help us grow and in turn enable us to give better upvotes to our members and quality content creators.
The Qurator project is brought to you by:
@scrooger | @boontjie | @goldendawne | @ewkaw | @ackhoo | @brumest | @stresskiller | @blacklux
Like what we do? Consider voting for us as a Steemit witness.
Active Witness rank: 74
---