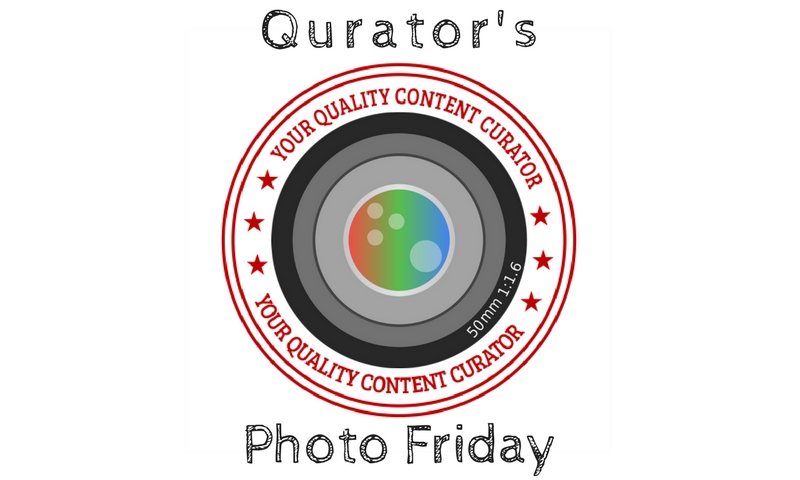 ---
Welcome to the 31st Edition of Photo Friday - Hosted by @qurator!
Below you will find some unbelievable images captured by your fellow Qurites from all over the world! See what adventures they have shared with all of us! Don't forget to vote for your favorite and if you'd like to nominate your own image for next week's competition, make sure to comment #nominate below.
Each Friday we will select 5 Qurites and feature their photography in our Daily Qurator post. Each Qurite featured in this post needs to comment with their photo featured in this post. The user with the most upvotes on their comment (not money value) will win a Tier 5 membership for 30 days!. Only comments from Qurator members will count. The votes will be counted when this post reaches payout.
---
Want to take part in Photo Friday? NOMINATE! After you upvoted your favorite photo!
DO
Want to take part in the next Photo Friday? Sure you can! Simply comment in the comment section with #nominate.
We will then consider your account and look over your feed for any Photography related posts for the upcoming Photo Friday
DO NOT:
Post links and/or pictures of your most recent posts. We will not choose them. Why? Well, we want the nominees to also benefit from being in the Photo Friday Edition. If you give us a link now and we use it for the next issue of Photo Friday your post has most likely reached payout. That means no extra upvotes... We will select the most recent posts from your feed.
So instead, just include#nominatein your comment of this post (don't forget to vote for your favorite photo first).
We will take it from there and consider your feed for the next Photo Friday.
We hope this can spark some more interest in the photography community within Qurator. Hopefully to get more users to visit photography related blogs and appreciate your photography. Hopefully there will also be some nice rewards on your comment in this post.
---
We have made it easy for all participants by providing the links to their photos that they can just copy and paste into the comment section of this post to officially enter the competition!
PLEASE NOTE, ONLY THOSE FEATURED IN THIS POST MUST PASTE THE LINKS BELOW IN THE COMMENT SECTION. POSTING THE LINK IF IT IS NOT YOURS COULD RESULT IN A FLAG.
@nelinoeva
https://steemitimages.com/0x0/https://img.esteem.ws/qo6ars0ywh.jpg
@eto-ka
https://steemitimages.com/0x0/https://ipfs.busy.org/ipfs/QmfTSj1KmPjJAp48L94MCUWCcVw3q2BTFUUzNX4dMeNyxb
@kidsreturn
https://steemitimages.com/0x0/https://static.tasteem.io/uploads/image/image/20988/content_754396b4-4f3a-4c70-9d2b-10fab0e1162d.jpeg
@kristal24
https://steemitimages.com/0x0/https://cdn.steemitimages.com/DQmRoWvs3Ldnkkaibc7LmZgX1wtanwGzuGVfoySL3oPfHPh/image.png
@nolasco
https://steemitimages.com/0x0/https://cdn.steemitimages.com/DQmfLm9pLqbPbiUY5BChG224sW1QgRS3FtsbJrwfNu5kdd7/nenufar%20dezembro%202017%2020%20bee%202%20macro.jpg
---
Let the competition and upvotes begin! Best of luck to all the Qurites participating!
Spamming messages and asking for upvotes on your comment is frowned upon and could lead to being disqualified. Stick to friends and people you know within the Qurator Community!
---
Your Quality Curator ~( @goldendawne )~ Presents:
---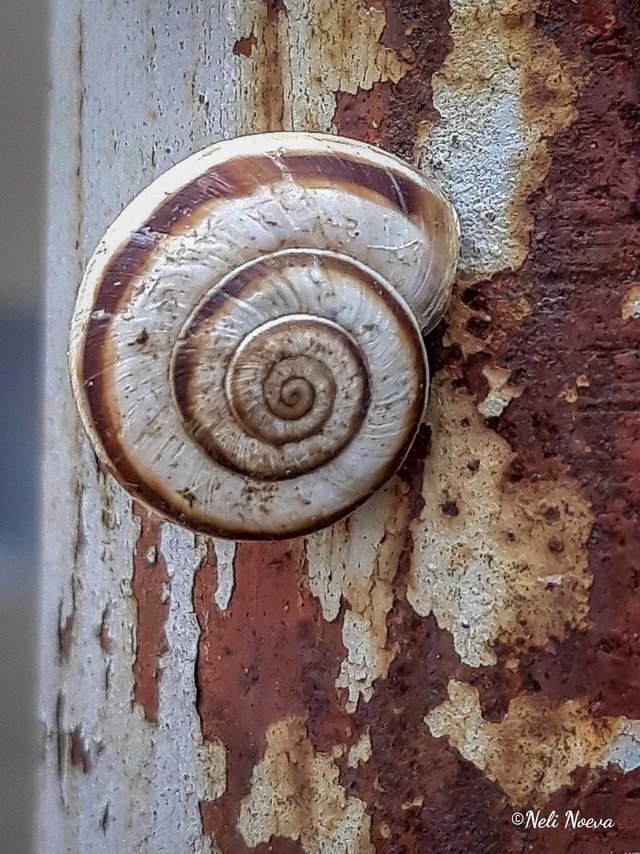 Rust Art Wednesday- Snail And Rust
Rust can be sometimes rather interesting object for photography. Don't you think so? It is everywhere and you have just to look around and find patterns that can make a nice photo.
The little snail was stuck on the metal pole and its rusty colour matched perfectly to the rust itself
Who would have ever thought that rust could make a beautiful photograph? The snail and the rusty pole are great color matches; almost as if the snail is a chameleon in this image- if not for the snail's swirls, I wonder if it would completely disappear into the rusty pole?
---
Blue Flowers
I took this photo in May, when my favorite blue flowers blossomed. Here you can take a closer look Veronica (Veronica chamaedrys) and forget-me-nots (Myosótis). At work we have a small lawn, which in May is painted in delicate blue and sapphirine colors. Basically, these are my favorite forget-me-nots. But there are flowers of other colors
@eto-ka sure knows how to snap an image of this delicate flower. The way the purplish-blue color of the flowers against the subtle green background makes for a perfect serene moment in time.
---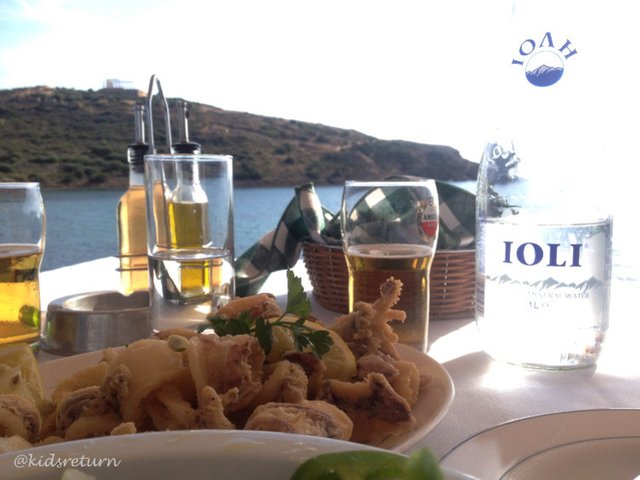 The Freshest Seafoods & The Best Views
The Temple of Poseidon locates on the Cape of Sounio, about an hour's drive from Athens. By the waters of the Aegean, many visitors will go to this attraction spot in summer. There are many restaurants, hotels and resorts around the spot, and the seafood stall is highly recommended
Greek salads, fried Calamari and Mythos Beer are my favourites!
Ahhhh, sit back... crack open a cold beer as you munch on some fried calamari and watch the oncoming sunset in the distance. @kidsreturn really knows how to relax, feed their hunger as well as nourish their soul as the sun starts to dip below the horizon.
---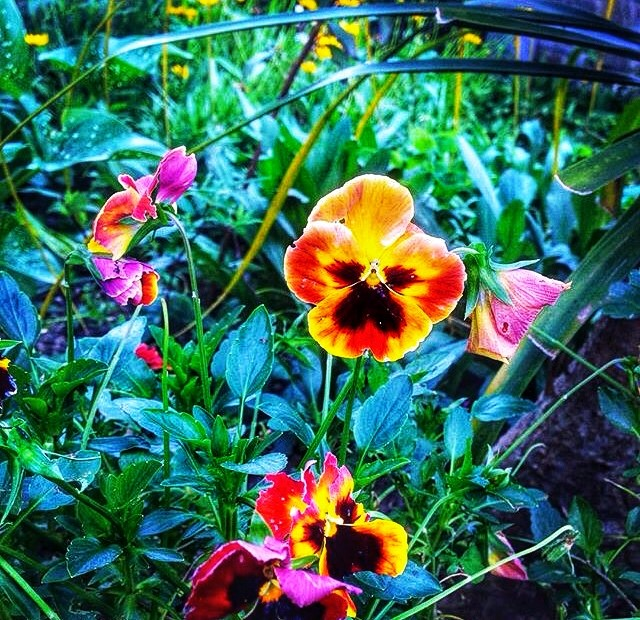 Kolegas Contest- Flowers: Spring Face
Flowers was the topic in this week's photo contest and
@kristal24
shares what she considers a "primaveral face" on this flower. It almost looks as if the flower is disgruntled with having its picture taken.
---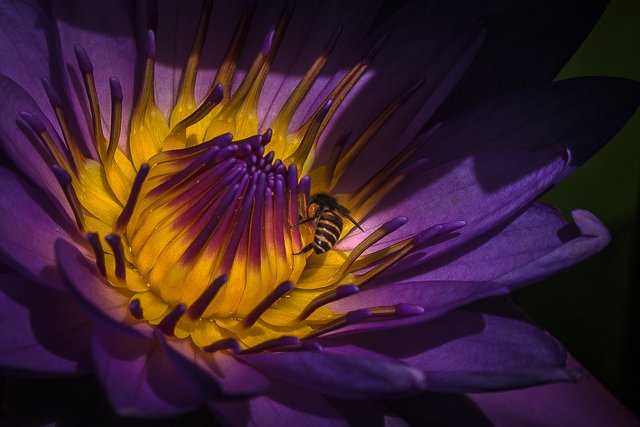 The Contests Of Petals- Flowers- A Blue Waterlily And A Bee
Near my friend's home, there's a lake that is an endless source of life and inspiration. This photo was taken at the harsh hour, so the shadow works a bit like a vignette of the photo. The bee was busy around the waterlily, like bees always are
LOOK at the way @nolasco captured this little bee seeking some nectar from this vivid colored flower! The vibrant purple REALLY stands out against the contrast of the yellow!
---
Good luck to all the entries! May the best photo win!
---
---
Congratulations to the winner of the 30th Photo Friday: @jpphotography
Prize: Tier 5 upvotes worth around $0.33 for 30 days!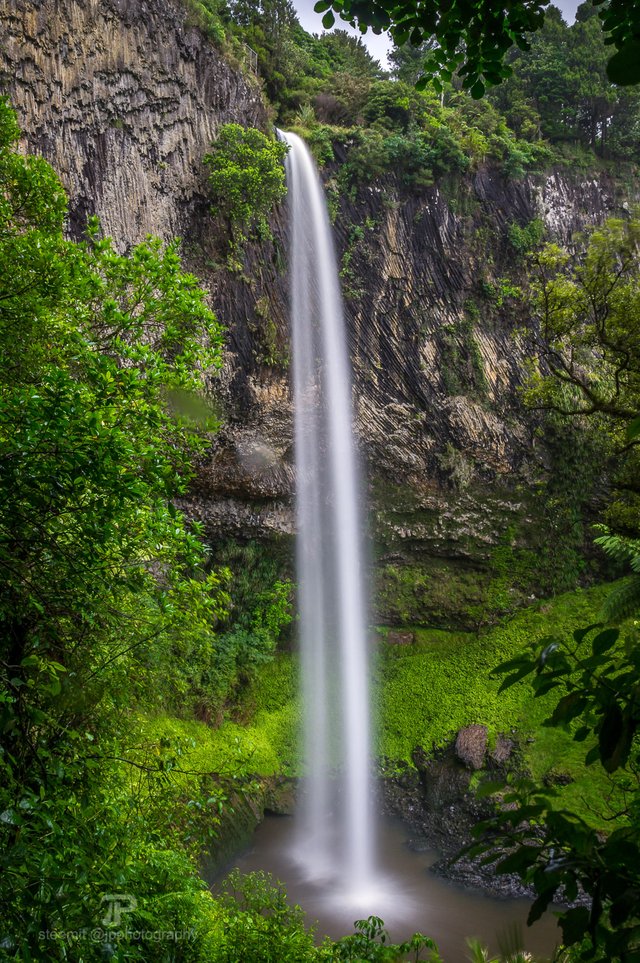 ---
Like the Photo Friday series?
Go check out Tasty Tuesday where we take 5 great food related pictures and host the same kind of competition. Go cast your votes and nominate your friends! Steem on!
---
---
For more information on how to join Qurator click HERE
---
---
Your Quality Content Curator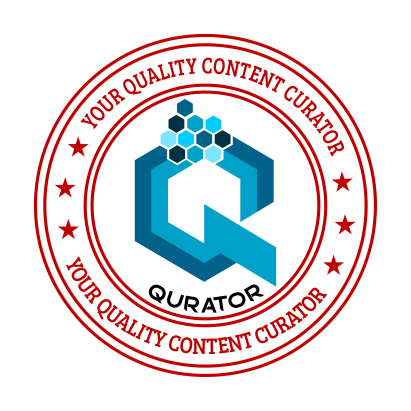 The Qurator project is brought to you by:
@scrooger | @boontjie | @goldendawne | @ewkaw | @ackhoo | @brumest | @stresskiller | @blacklux
Like what we do? Consider voting for us as a steemit witness.
---