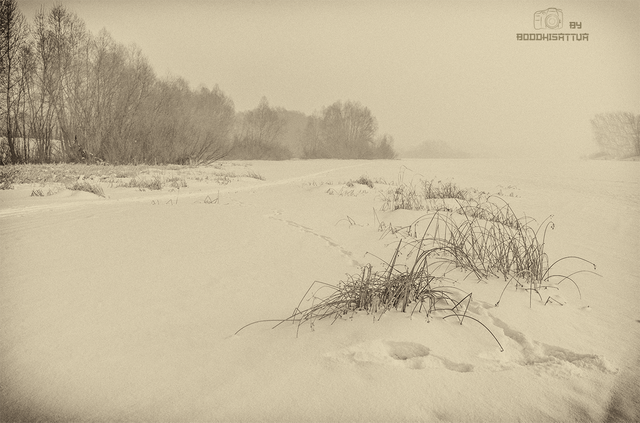 ---
---
Last winter I was fortunate enough to get to the river at a time when there was fog. I was a little late and the fog was already diverging, but I managed to walk along the river and take some pictures.
Thanks to the fog, these photos have a mystical feeling. In order to enhance this feeling, I decided to make the processing of these photos in vintage style.
It seems to me that it turned out quite interesting.
The first two photos were taken from the bridge over which I crossed the river.
---
---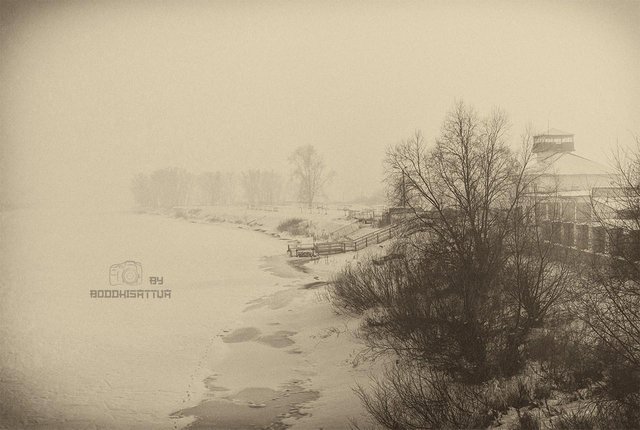 ---
---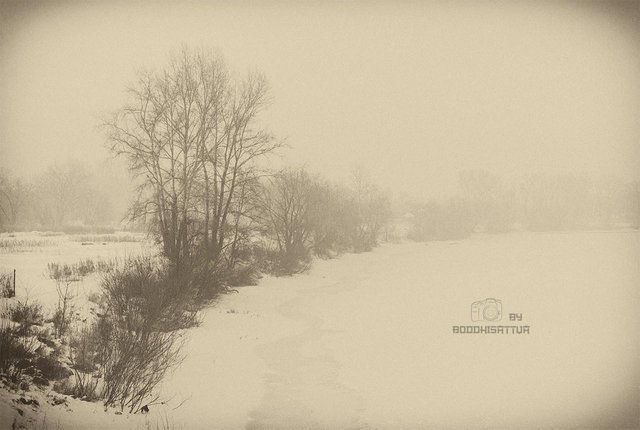 ---
---
The following two photos were taken from the ice of the river.
---
---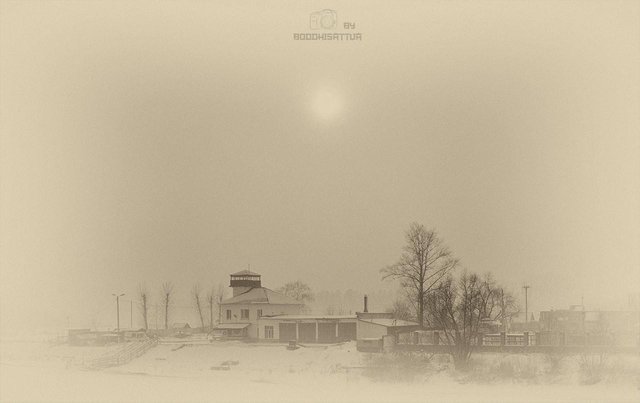 ---
---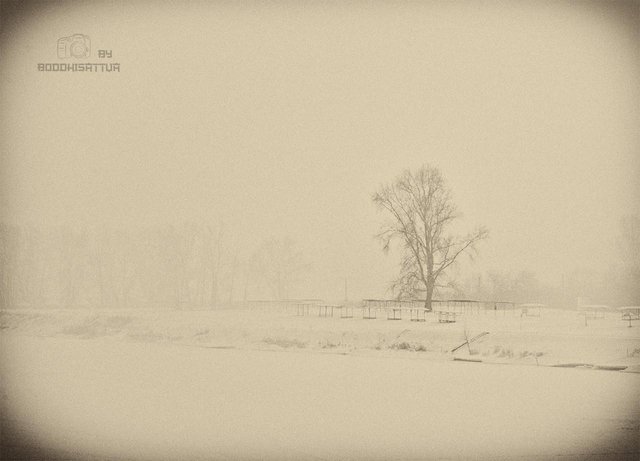 ---
---
And the title photo of the post is also made directly from the ice. What I like most about it is how, thanks to the fog, the photo is divided into several plans. And in the foreground you can see the reeds and traces of some animal.
---
---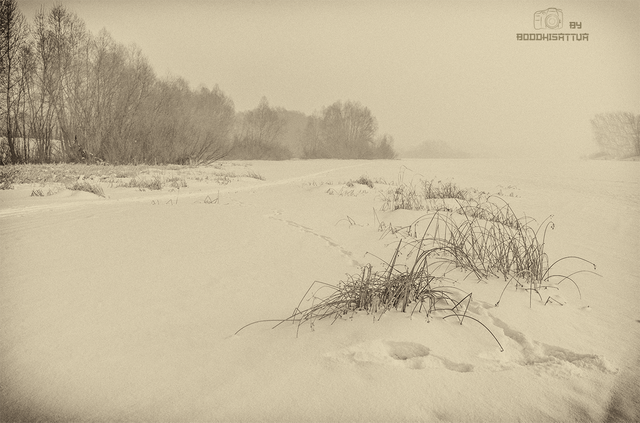 ---
---
Nikon D5000 + Sigma AF 17-50
---
I strongly recommend to open the photo in a separate tab to appreciate it.
---
Do you like this post? You can see more of my works in my blog @boddhisattva