Hello steemit friends,
I hope you all will find this post in the high spirit of life and good health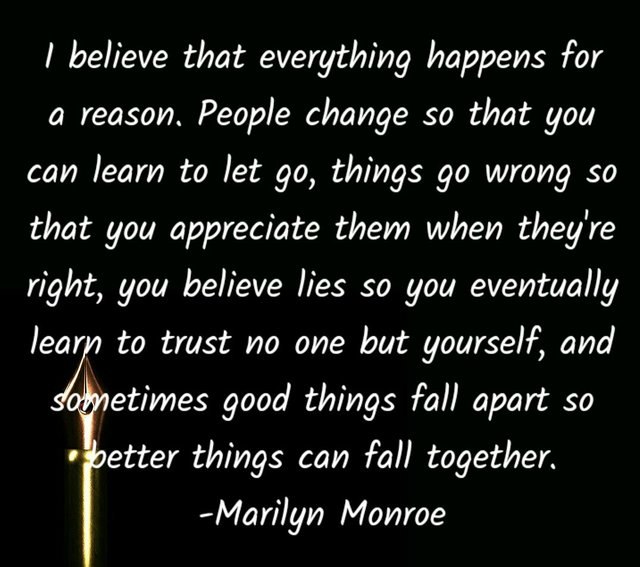 I believe that everything happens for a reason. People change so that you can learn to let go, things go wrong so that you appreciate them when they're right, you believe lies so you eventually learn to trust no one but yourself, and sometimes good things fall apart so better things can fall together.
-Marilyn Monroe
If you like my post please do upvote, resteem with friends and write down a comment. And don't forget to FOLLOW me for more interesting posts.
With regards,
@realsteemian