Why I Quit Quora (recently rejoined) & Steem Is The Future
When you start to follow the 99% majority, keep in mind the 1% are either quiet or the ones yelling fire and pointing towards the exit.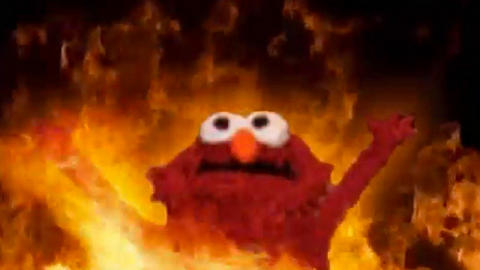 Hint, there is no fire, and they plan on locking the door after you leave...
I've always had my most significant wins when I go against the wind, where everyone else isn't going.
Madness doesn't come with a blueprint! Chaos doesn't come with a construction manual.
I live & die by my principles. When I make a stand, I stomp deep into the dirt.
It's not about what's good now, its about what's good for the long haul. Always keep in mind most lose money and quit before their opportunity comes.
Luck favors the prepared and the bold.
It's never easy, and if it was, you were on the wrong track to begin with.
On the other side of easy is a pit, filled with people who want to get rich but don't want to put in the work. Getting rich isn't all about hard work; sometimes it's about having the right mindset at the right time.
If you enjoy the process, hard times should intrigue you. Of course, we all want life to be pleasurable, but you don't always get what you want. It isn't essential what happens to you; we can't control that; what matters is how you handle yourself during the storm.
For me, it is about finding a like-minded community and buidling your dreams. That is why I love the Steem blockchain. I like decentralized platforms that are stake based.
I don't like Facebook & Google because I don't like predatory monopolies that gang together to wipe people from the face of the internet.
Much respect to Everipedia (decentralized Wikipedia), listen to the reasons why Wikipedia isn't the route we want to go down when talking about history. Think about it; Google has the power to change history, skew search results, favor different views than others. This is scary shit, and blockchain is here to fix all of that.
That is why I am worried about Quora. When I ask a question on DuckDuckGo, odds are it is a Quora answer that pops up (or Steemit). I would hate for Quora to turn into the next Google. I have hopes for Quora but moving to a decentralized blockchain is their only hope. Visit this answer in 5 years, if Quora is still up, and see for yourself.
I'm a believer in if you buidl enough value, the universe will find you and come knocking on your door, even if you live in the middle of nowhere. It's the value effect, if you get one person, that person will tell two friends. Those two friends tell two friends, and thus the snowball grows.
This is where I first found Quora. I needed an outlet to express myself, and while doing so as a by-product, I was helping people. It all started when I lost 100 pounds in 4 months. I never was a writer, never read books (I listen to audiobooks) and learned by going with what I innately knew.
When writing, it is usually a mess, but with products like Grammarly, nice haircut and clean clothes and my writing is good to go. I found Quora, and I saw someone asking: "How to lose weight quickly?"
I thought, "Hmm, I know how to lose weight quickly!" I went on to write a very detailed, step by step guide on how I lost the weight. The answer took off, started getting thousands of views, then tens of thousands, then hundreds of thousands.
So, I kept writing, kept expressing myself. There were no boundaries; nothing was off-limits, my closet, and all my skeletons were on display. I could care less; I was offloading everything in my head; others found my junk useful.
Quora is a compelling place; people go there to find answers to tough questions. I was browsing through reading replies, and I noticed one of my answers was collapsed by a Quora mod, without explanation. I wrote to them, said it was an error and it took them three months to uncollapse my answer. "Hmm... that was weak," I thought to myself.
Then I noticed that I was not the only one, many people were getting their answers collapsed, deleted, and then people even started getting temporarily banned from the site.
Quora is a newer website and is/was a small website; now it's creeping up to become a real force in this world. This is a place people will look for answers, and if a centralized party behind closed doors can censor those answers without any explanation, that is not a road that leads to freedom.
I believe the bigger these websites get, the more vulnerable to government interference they become. Companies like Apple sue the government for trying to leach customer data from Apple devices; of course, the government wins every time. Just look at Facebook, it is a government-controlled shit show; Zuks has about as much control over Facebook as Dr. Victor Frankenstein had over his creation.
It's funny when I first started on Quora in one of my answers, I stated a goal of mine was to become a top writer. At the time, I never really thought much about it after that. However, once I became a top writer, I got to ask the question of who elected me?
Moreover, why? The process of selecting top writers is also centralized and controlled by Quora. As we can see, centralized social media sites start innocent, but it is all a trust game for the content producers because the ball is always in Quora's court and the game is a private one. It seems like no big deal now, but in the future who's to say there won't be agendas on who becomes top writers.
I just got tired of pouring my heart into content, helping grow a beast that one day will feast on us all. Social media is not a joke or some small thing; human communication is the most critical aspect of life; without it, we are back in the stone ages.
However, what is worse than no contact is deceptive communication. When the information becomes skewed, and people can't tell wrong from right, truth from false, propaganda from reality, we set a dangerous precedent moving forward.
I have no issues walking away from a platform that is in threat of becoming a part of the predatorial monopolies of the world. Also, while I don't think Quora is quite yet there, give it a few more years, and we will see people being shadowbanned, straight up banned and censored just like we are seeing on all the big centralized social media sites today.
That is the reason I walked away from Quora (almost two years ago). I have recently rejoined Quora, but now my mission is to use centralized sites to spread decentralized awareness.
I really hope to see Quora move to a public blockchain like Steem one day. I would hate for Quora to be the next blockbuster or myspace.
If you BUIDL it they will come. I now have a haven in the form of the Steem Blockchain and now feel at home.
If you want to help me spread awareness about Steem on Quora, join the "Steemian Roundup" space https://www.quora.com/q/otycmrjbbhahuqae where we help Quorains learn about Steem!