Having gone to Puerto Rico for nearly 2 weeks almost a year ago, we are getting ready to plan our next vacation.  Before we do, we thought it would be fun to look back and pass along some tips from our vacation that may help you have the best time possible if you take a trip to the island.
You landed in San Juan!  Congrats!  You must be starving...go get a fish: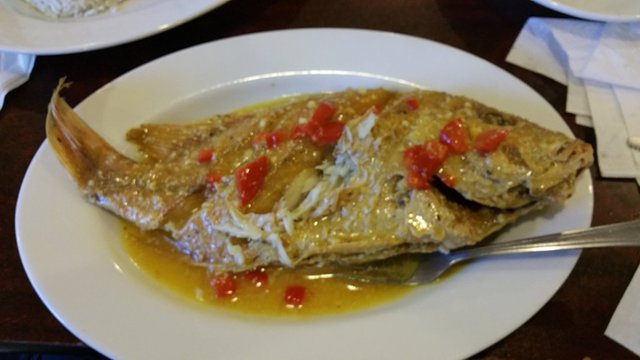 You may not be used to whole fish back on the mainland, but this is where it is at, if you are a seafood fanatic like myself.
While you're eating your first meal, you may want to take a moment and book a reservation at Marmalade for some point during your stay: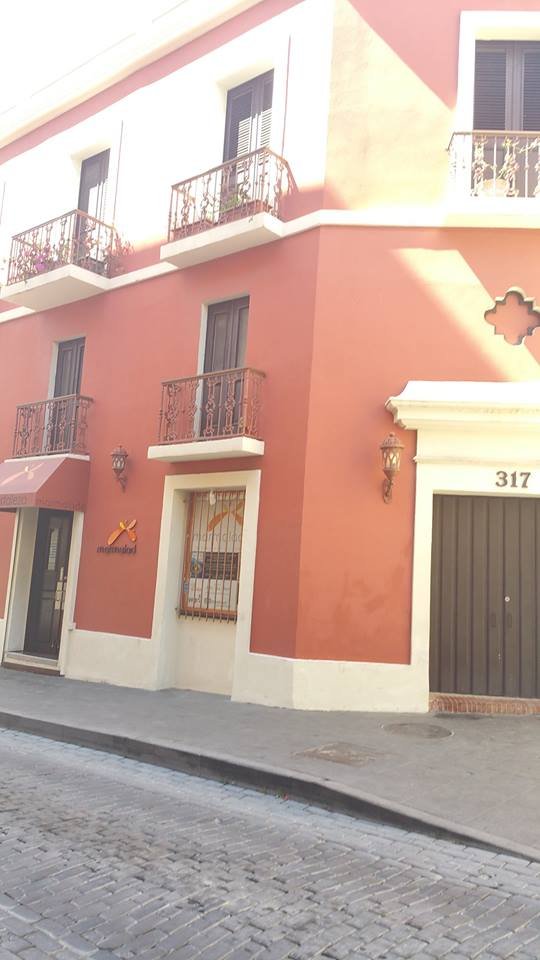 Anytime a restaurant ranks as a 5/5 on TripAdvisor, you know you're in for a treat.  Jess and I didn't want to be that couple with their smartphones out for every course to take pictures, but let me tell you, this place is phenomenal.  We couldn't have imagined a better meal to celebrate our vacation and we highly recommend it, even if the costs are a little high.
Now that your reservation is booked and your plate is empty, let's take a walk around Old San Juan: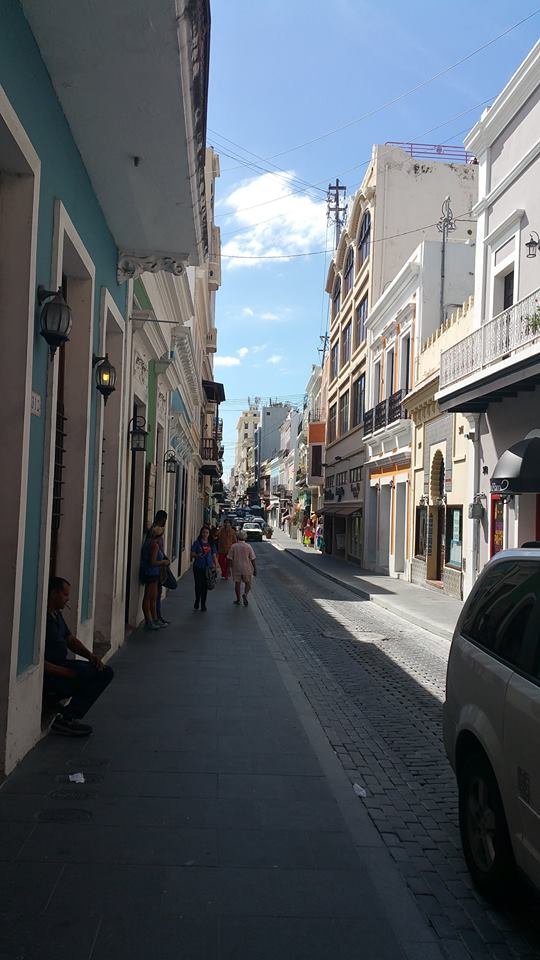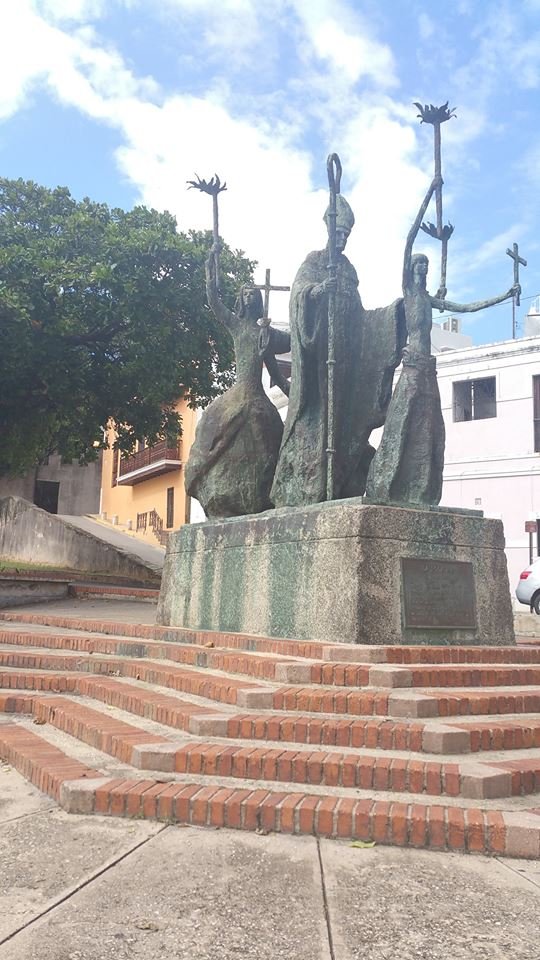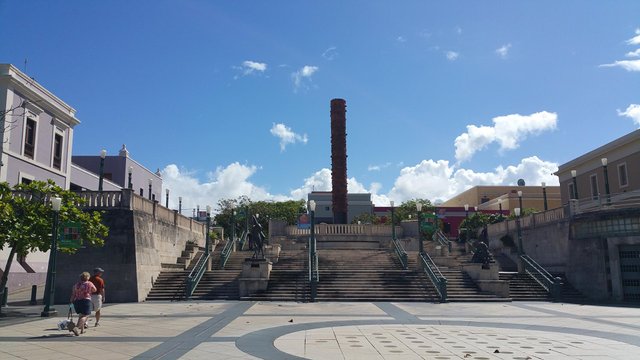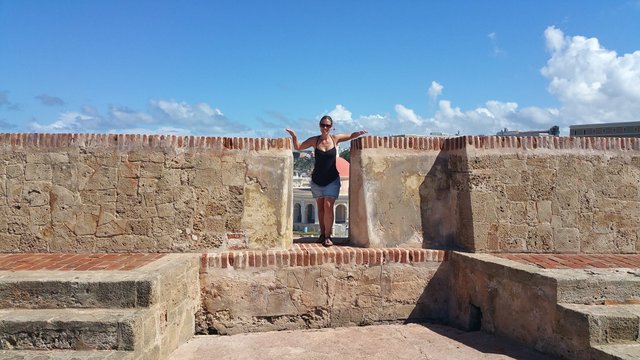 You'll eventually want to check out The Fort and its incredible view: Castilla San Cristobal, built in 1783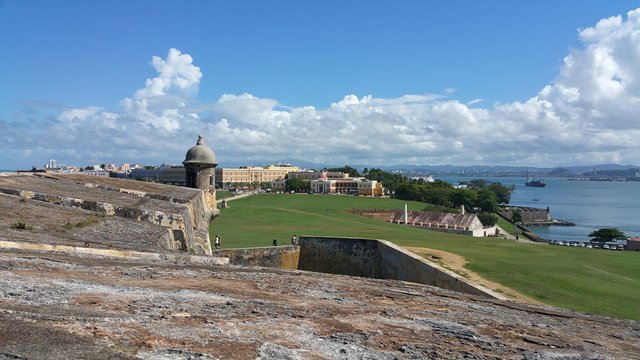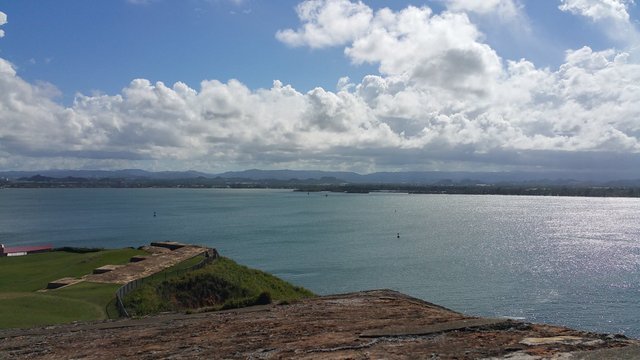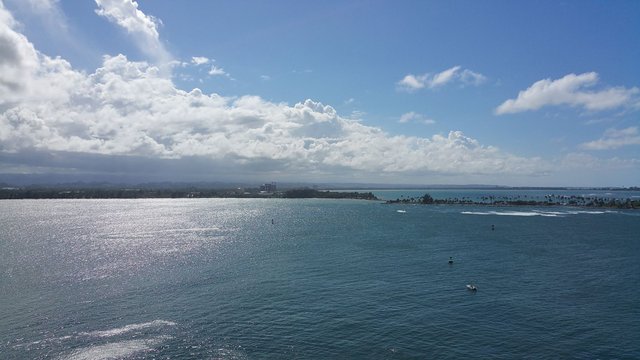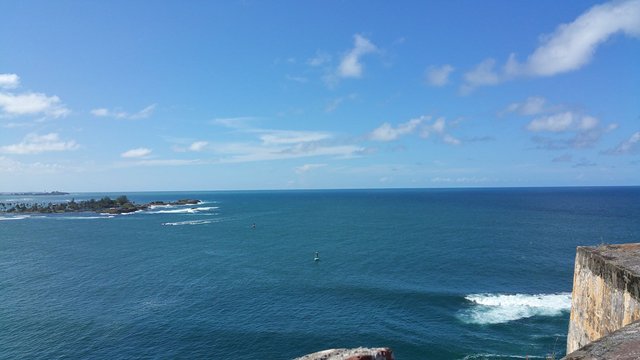 San Juan's great, but there is so much to this island, that it's going to be time to bust a move.  Let's head to Rincon, where you get to see a completely different side of the island: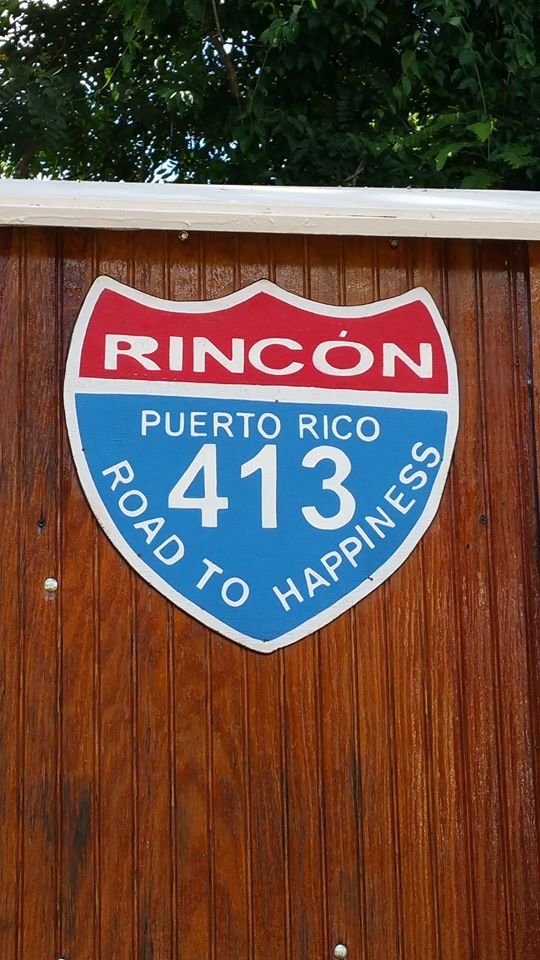 When you get out there, there is an incredible view tower right near the Rincon Beach Resort: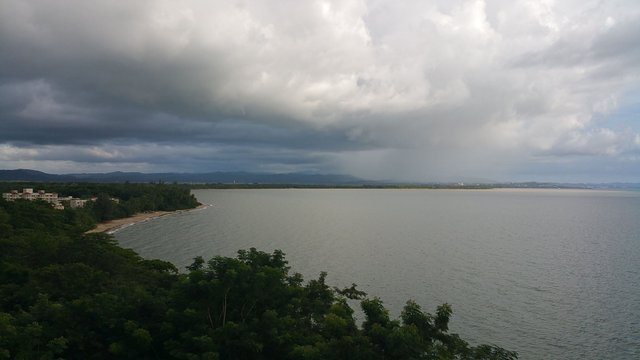 The cute downtown has a market every week where artists get together and sell their goods.  Rincon is full of former main-landers who have come to the island to live the easy life.  We went to some awesome food trucks and got to meet some of them: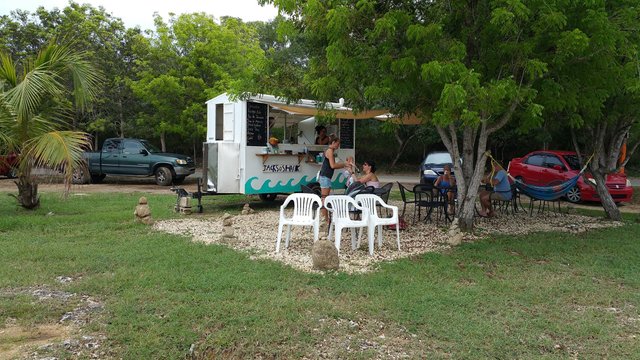 Be sure to stop at Jack's Shack (above) on the way to the Lighthouse for an amazing fish taco: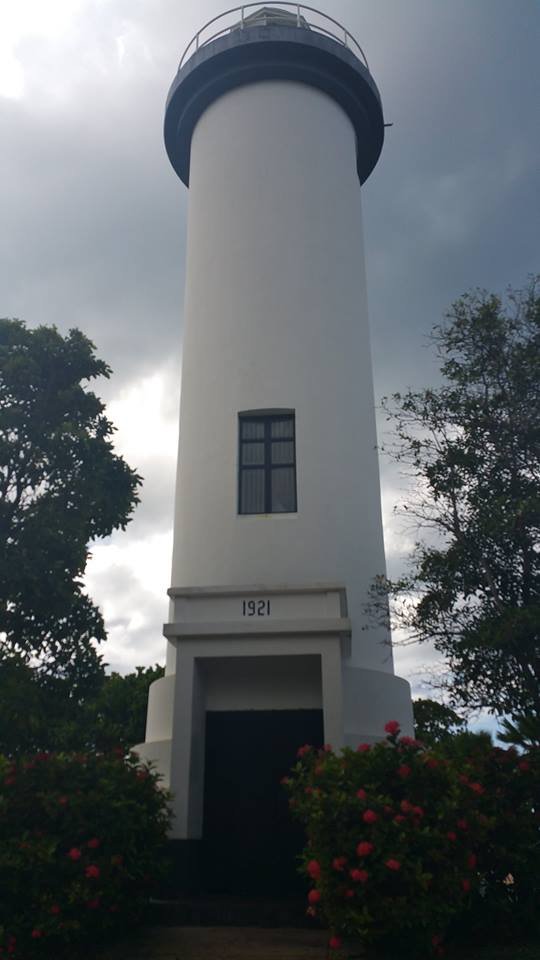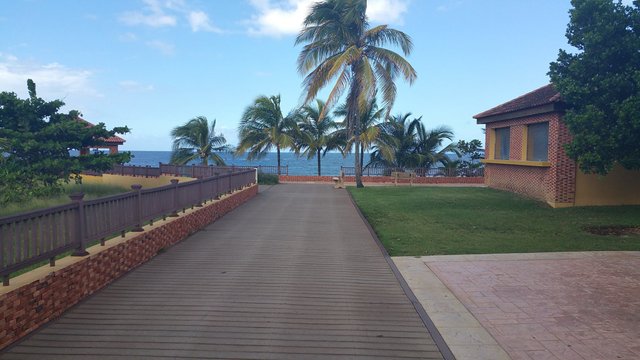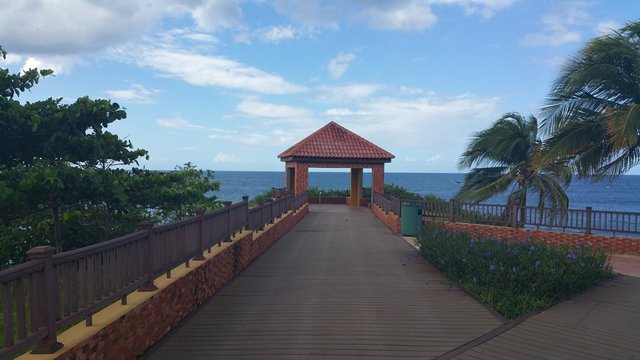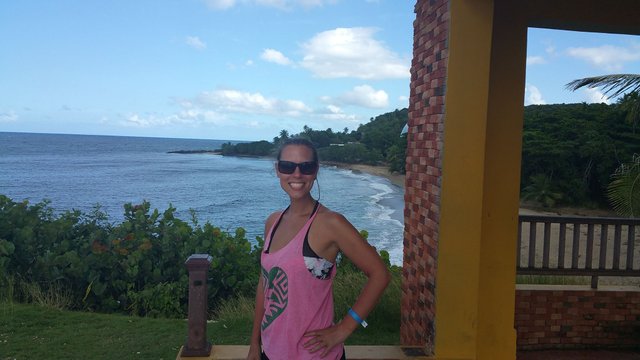 Hit up Carta Buena on the way out for a fresh fruit smoothie: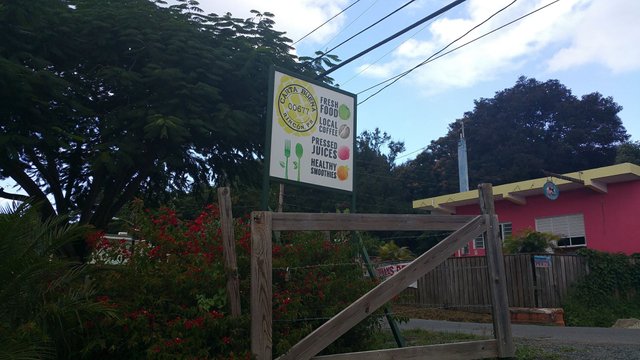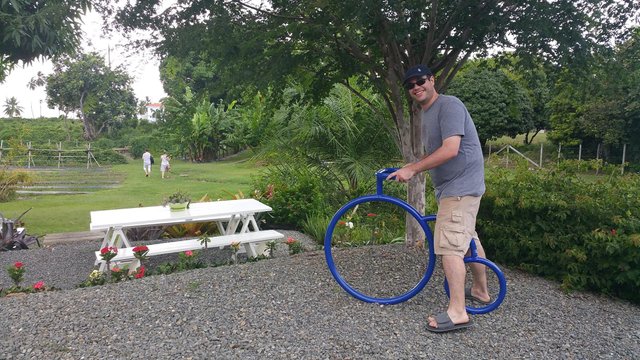 La Cambija was one of our favorite restaurants in town.  Another was Janiero: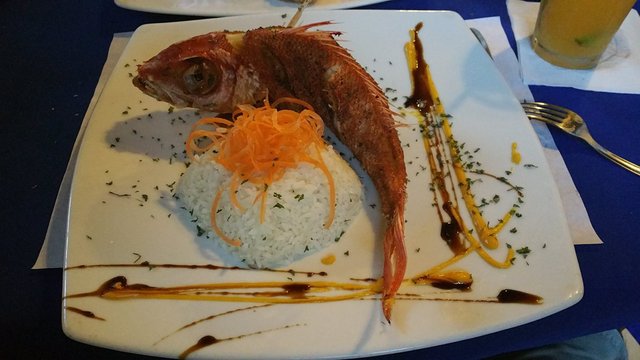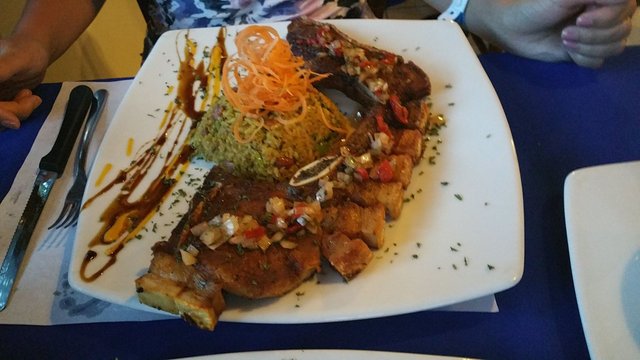 The Chuleta pork was incredible and of course I got another fish.  I probably had a whole red snapper every day we were there, it was that good.  Now, you need to have a good breakfast spot, and fortunately, we found one of the best we've ever been to at The English Rose: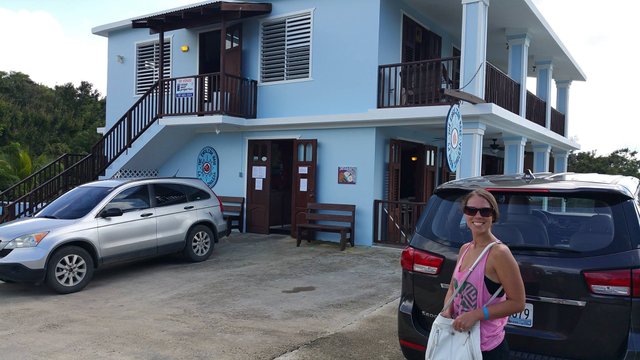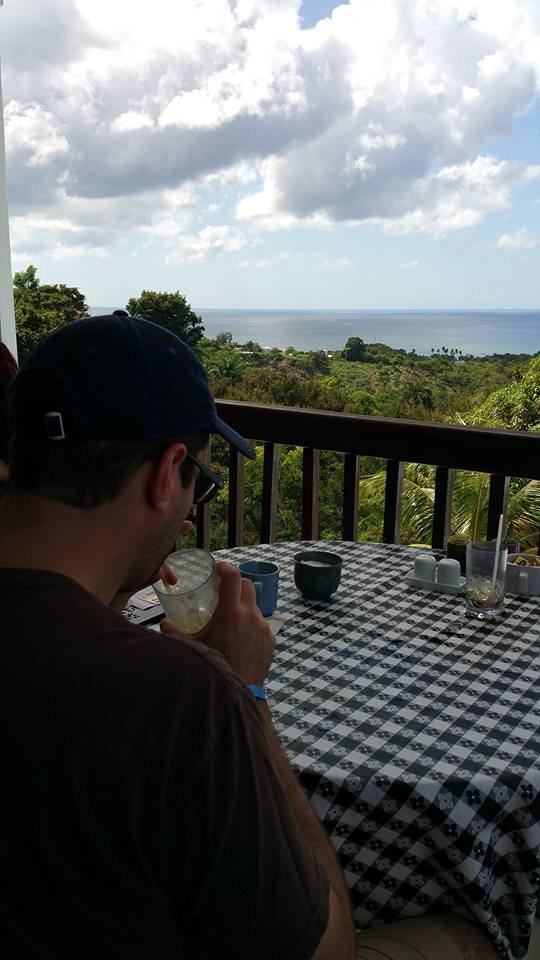 With all of this eating, we need to burn some calories...well, at least Jess did.  So it was time for some surfing: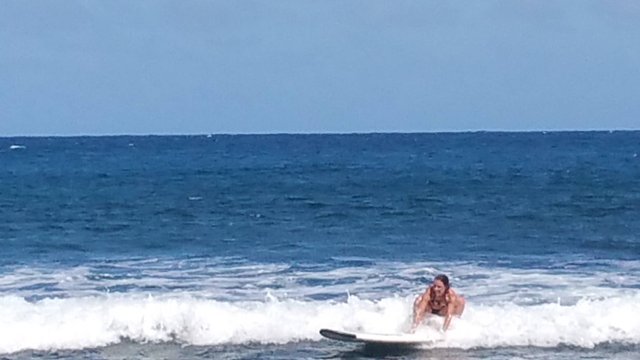 Jess got up quite a few times, but this was the only decent picture I snapped of her surfing.  It was a lot of fun and her friends from back home actually moved down there and started The Rincon Surf School.  We were ecstatic to be able to do something like this with them!
Now it's time to head back East across the island, we're going over towards Farjado, and by the time we get there, we're hungry again.
Fortunately we got there early so we could meet Gladis as Las Vistas Cafe: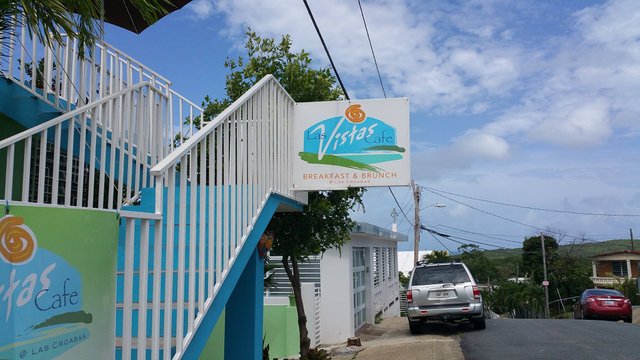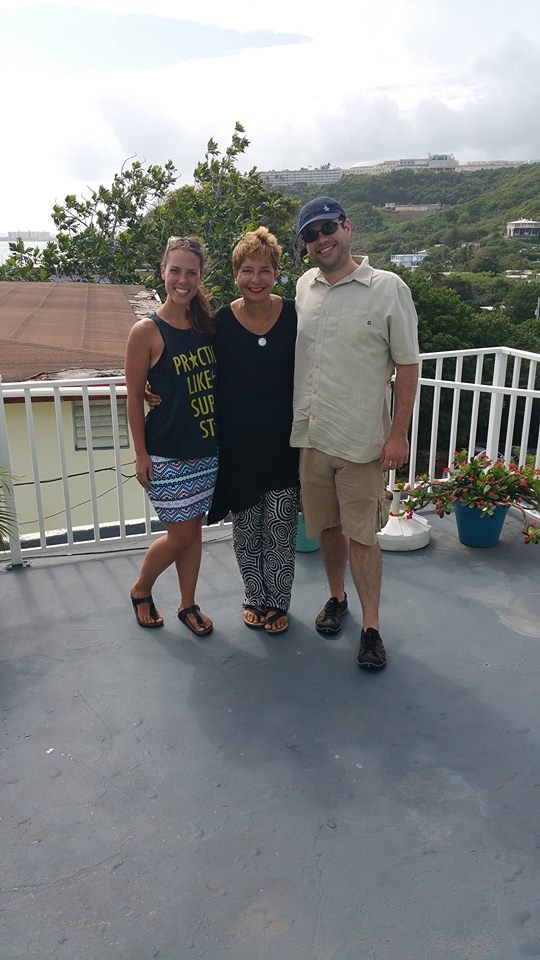 Aside from Marmalade, Gladis provided us with the most magical experience of our trip.  Her restaurant is above her house, so she literally invited us into her home with big hugs and wide smiles.  The view from her rooftop is incredible.  Unfortunately, I didn't get any pics of it, but I did capture Jess's face which should say it all: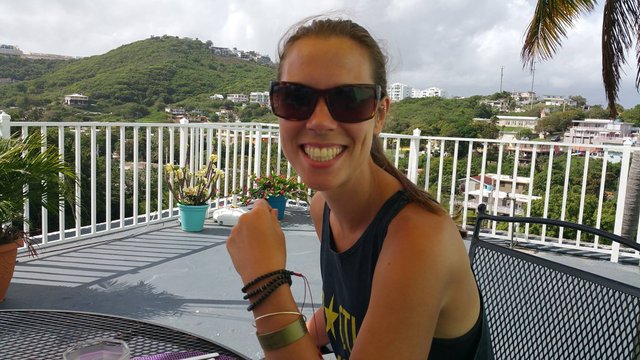 We wanted to get down to the beach we could see from Gladis's place: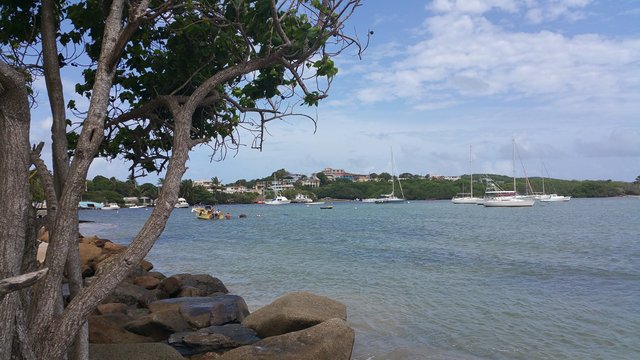 There was a nice park: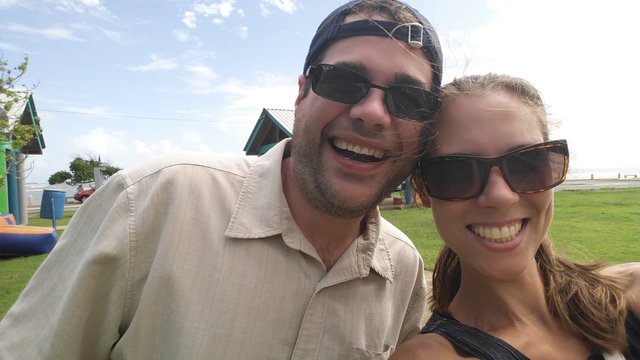 In between all of this, don't forget to take some time to enjoy the sunsets: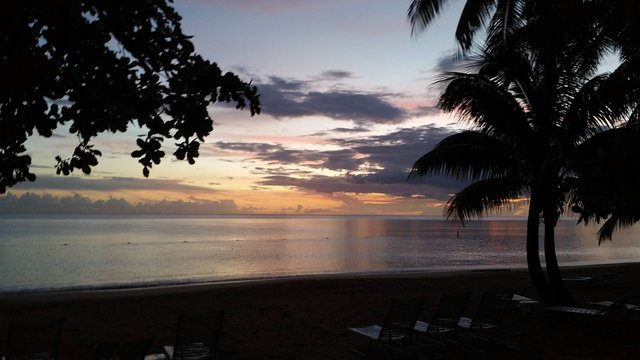 And leave your mark on a beach or two: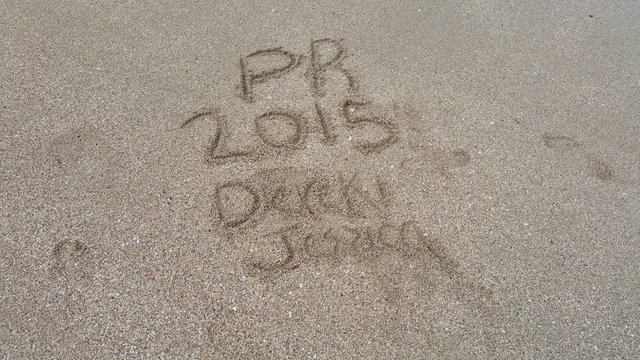 Because eventually, you'll probably need to go home: