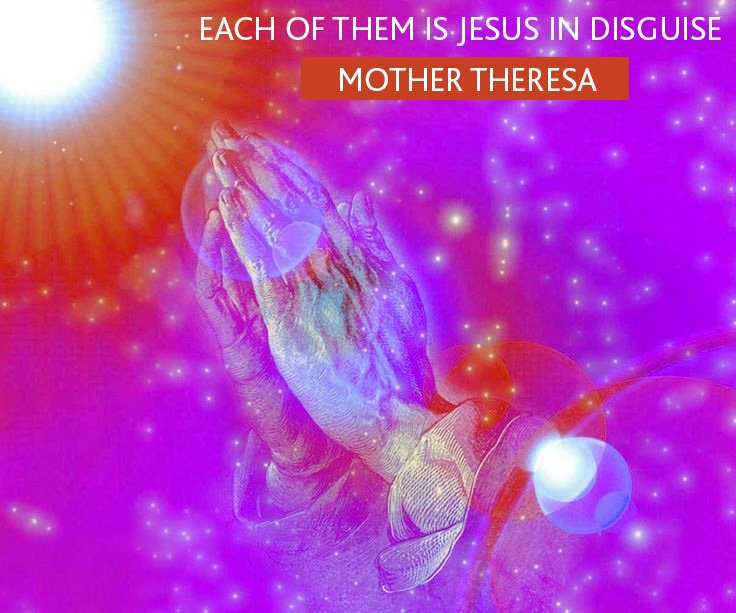 The world is what we make it, literally. Our lives and how we perceive reality are shaped by the thoughts and feelings we have, and not the other way around! We have manifesting power beyond belief, but we have long forgotten what it is and how to access it. The need to have a predictable and controllable civilisation meant that people needed to be suppressed. By taking our manifesting power away from us, we lost the ability to think or dream. This great psyop's happened long ago as religions were 're-birthed' by a controlling elite, in almost all countries of the world. People were taught how to fear, and were dumbed down in a number of ways but especially using fear.
There is an ancient and mystical mode of prayer that combines our thoughts and emotions to create feeling with great creative power. It is based on gratitude and an inner feeling of already having what it is you are praying for. This 'Lost Mode Of Prayer' is one that some remote tribes still remember and use today. Tribal elders know how to make it rain when performing a rain dance because they feel the rain on their skin before it even touches it. They dance with gratitude and great emotion to manifest what they need. This lost knowledge has been suppressed and ridiculed by many religions and all media, and has been replaced by a fear-based prayer and system that dwells on not having, and lacks the intensity of emotion and feeing that is needed to make anything more than Grace happen. 
The fear base model of control has now pervaded every aspect of 'modern' life, and has caused great apathy and paralysis, and worse still .. Denial. There is no better way to control people than through fear, our primal instinct. By embedding fear into Religion, we have severed out link to the Divine and our inner power, right at the roots. This great Psy-Ops is one that will continue until the time comes that we no longer value our jobs or our money, and technology has advanced to the point that money and scarcity are meaningless. That time will be called the Golden Age, and that age is almost upon us. 
---
My thanks to
@v4vapid
for manifesting this contest! It gave me a chance to remind myself of the power of prayer and positive thoughts and emotions. Lately I've been stuck in a cycle or loop of negativity and things not going how I want them to.. and NOW i remember how to change this.