Introducing 3 fine Psychologists!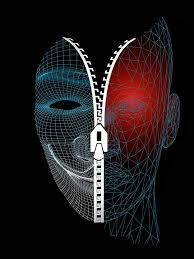 So I was in the shower thinking about a video i watched of Richard Dawkins. I know that sounds kinda spicy but unfortunately he was just debating with the Archbishop of canterbury about the origin of life, nature and the Universe.
One of the things that struck me is how adept both of them were at avoiding cognitive biases in their approach to either side of the debate. Cognitive biases are something we all fall victim to, especially online. Most of the time we don't even know it when it happens, but it should probably be part of the standard school curriculum to become enlightened to their effects.
Thankfully here in SteemSTEM, we have a community of bright minds, many of them Psychologists. What better place to start learning about cognitive biases and generally how amazing and awful your brain actually is?? (Great Segue, I know)

Saunter is a noted psychologist who delves into such deep developments as 'Neurotheology'. He has an excellent post out currently on Carl Jung and Wolfgang Pauli and their combined efforts to figure out the nature of reality with psychology and physics.
So... how on earth is such a juxtaposition as 'neuro' 'theology' possible? Go follow @saunter and find out!

Abigail is kind of our flagship psychologist in the SteemSTEM community many of you ought to be familiar with by now, producing a steady flow of constantly high quality articles on fascinating subjects such as addiction, the nature of gender, happiness and depression. If you want to read something and come out enlightened, @abigail-dantes is the one for you!

Relatively new to the scene, @dysfunctional is a criminal psychologist and has posted really quite curious topics that never would have even occurred to me to think about such as the Diderot Effect - a potentially dangerous side effect of consumerism! @dysfunctional typically covers a wide range of topics from empathy to hallucinations so if you want to see your life differently, start here!
---
---
These are only 3 of our psychologists, though there are plenty more out there. Your best bet is to join our community on [Discord[https://discord.gg/j29kgjS) and meet us all personally!
See you next time
-- @mobbs