"He's crazy. She's crazy. I'm crazy. That's crazy."
How many times we've used this term. And what clarity has the linguistic choice created? What has been the benefit of reducing complex human behavior into a single word as this?
Probably, because it provides rationalization for laziness, and serves as a self-righteous tool for inflating one's superiority complex in the face of confronting a reality one remains ignorant about.
Bam.
Of course, this is a matter of cultural definition.
People throw around the word "crazy" quite loosely to describe that which escapes their understanding.
If it seems chaotic on the surface and we can't make sense of it, it is far easier to deem it "crazy" than dig beneath the surface to find the myriad of factors driving the dynamic in order to grow our awareness such that what appears disorderly on the surface is seen as perfectly understandable.
"Crazy" removes the responsibility to engage in educating oneself.
It's a crazy word...
No, it's not, actually. There are very specific, precise reasons why things are the way they are. Most humans do not possess the capacity to process the copious amounts of information within the complex systems governing surface phenomena. Yet, the universe is not so random to create "crazy" - it's merely cause-and-effect. Even if we are too stupidly ignorant and judgemental to begin opening to the broader scope of overwhelming data composing the algorithms at root of what appears on the screens of our realities.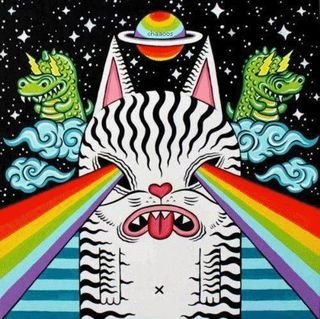 photo credit: http://www.alexdoodles.com
Why do people "go crazy?"
First, consider "crazy" as simply a label on an unknown state of seeming chaos.
Most would agree the state could fit the category of "dysfunctional." Yet, most would be unable to explain why. And rather than humbly admitting ignorance of the "why," the label "crazy" comes to the rescue to boost one's ego with some sense of control in being able to box this unknown into a familiar frame of reference that makes the reality of not knowing a little less uncomfortable.
But, there are causes behind the effects. Even if our institutions of modern psychology are still too primitive to accurate diagnose and describe them.
The universe is not random.
And though few of us would want to admit it, we may be not a whole lot more than biological robots.
The conditioning we went through as kids... the belief systems instilled in us through educational institutions programs and television programs... the habits engrained into us through our upbringing by parents, culture, society, religion... all programs in our memory system.
What might appear "crazy," is nothing more than the effect of one's programming.
All those traumatic experiences instilling fear in a person... all those conflicting values absorbed from external influences... all the unresolved emotions accumulated over years that never got fully processed to extract information required to upgrade one's genetic system... all kinks in the system, obstructions in the neural circuitry, compounding as bugs in the operating system of the human being to result in backing up of energy that must inevitably drive the system into self-destruction without the constructive outlets opened through effective conversion of memory as per the requirements of one's innate goals of health, wealth, and contribution to the optimized functioning of the greater whole.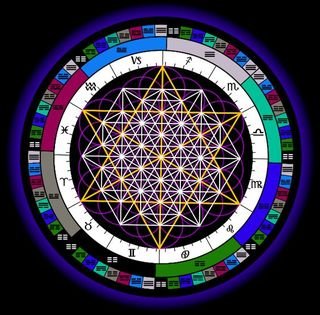 Of course, cognitive bias is a perhaps necessary function of the human mind, allowing us to function in the face of incomplete knowledge. And thus, labels like "crazy" enable us to deal with what we don't yet have the capacity to know by falsifying a construct of reality that we can "get by" in dealing with. Yet, there are costs to engaging with fabricated delusions linguistically crafted to save ourselves the effort of having to dig deeper, rather than being direct in the seeming-madness - which only seems mad due to a lack of awareness.
When we reduce another to "crazy," we cease the effort to understand. By judging, we disconnect from the wealth of knowledge awaiting discovery that could potentially upgrade our consciousness of system dynamics we do not yet understand. Hence, we get stupider.
Observing others lose control of themselves in a violent rage, it's easy to call them crazy and conclude we ought to lock them in a cage to preserve our sense of security. But, what lessons are lost in cutting them out?
Behind the behavior, lies complex programming.
Diving into such a person's history, one would be guaranteed to find hurts, pains, and countless inner conflicts stemming from past experiences, conflicted desires, and faulty belief systems culturally-inhereted. And while the behavior of different "crazy" people or situations might vary, under the surface, there would be many common patterns to be found in these memory systems which might provide society far greater opportunity if sought to be understood rather than awareness denied access through exclusive linguistic programs such as the word "crazy."
The disorderly "problems" throughout our societies cannot be solved through isolating that and those failing to comfort to our ideals, who/which challenge us to stretch our understanding of dynamics into the uncomfortable territory of the not-yet-known.
The systemic roots stem far deeper back into genetic coding existing in all of us simultaneously.
And so long as we fail to understand the memory programming languages in which we are encoded and may begin to recode - failure that is nearly-guaranteed so long as we continue judging and condemning that we do not understand through coding language such as "crazy" that restricts access to countless layers of valuable information within - "chaos" will continue to appear, given the causes have been avoided while we attempt excluding the effects from our reality due to their unsettling effect upon the delusionary sense of control we've led ourselves to believe we have found in the capacity to judge - despite the judgement itself being the primary disabler of our true capacity to gain control through accessing and integrating the information within that we've cut out through judgement.
Yes, that was quite the long, heavy sentence. So go back and read it slowly as many times as necessary to grasp the keys within.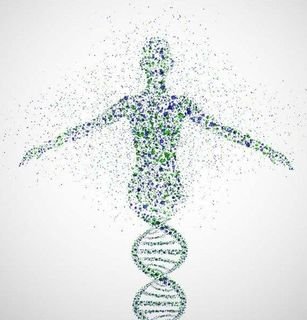 Crazy? No.
Complex? Yes.
And in a society where many value magic pills, bite-sized answers, and drive-through solutions enabling the least amount of personal responsibility possible, opting for the easy way out has been the norm. Thus, fuck the complexity, let's just call it "crazy" and move on with a delusionary sense of superiority in having risen above it as we put it down.
Yet inevitably, delusions fall apart. And reality is persistent - unbudging in the face of childish desires to remain ignorant and in control of phenomenon far more complex than we have the ability to understand.
Nonetheless, we are evolving.
Of course, we can't know it all. So, we do the best we can. We trip, fall, fuck up, and get back up. Hopefully, wiser and more aware.
And herein with this reading, you were both gifted and cursed.
For now, we each have a choice of increased responsibility in how we choose our words to evolve our consciousness in the face of that we don't yet understand.
We can go on calling things and people "crazy." But the consequences are clear.
Or, we may rise above judgement and seek knowledge.
The choice is each our own - our fate or destiny sealed in the moment or closing or opening to the unknown...