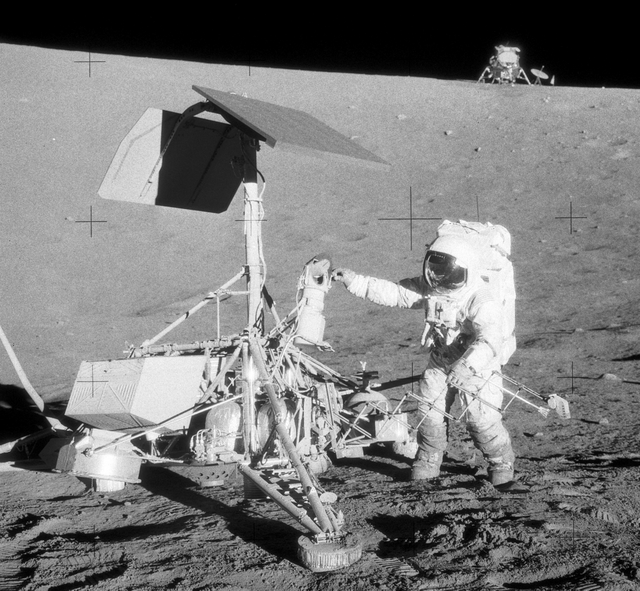 You may have heard of the moon hoax landing, maybe you even subscribe to it. Well today I want to discuss how this hoax links back to an article I've just written on confirmation bias.
Fooling The World
To give you a brief history, in 1969 NASA's Apollo 11 mission successfully landed on the moon. At some point between then and now, a conspiracy theory sprung up that they didn't actually do so.
The story goes that they did actually take off in a rocket, because they had to. Then instead of carrying on their journey to the moon, they circled around for a bit and then landed a week later.
The conspiracy misses the fact that apart from the various professional agencies and amateur astronomers monitoring the flight. To 'circle around for a bit' would have been much more technically difficult and would have taken loads more fuel.
Origins
It is probably difficult to pinpoint the exact origin of the moon landing conspiracy. However if it did not start it, the movie Capricorn One definitely added fuel to the fire.
However the most recent theory that has fanned the flames, is the Van Allen Belt argument, which goes a little something like this.
The Van Allen belt is a region around our planet, beyond which lies deadly radiation. Any human that goes beyond this region, will DIE!
Confirmation Bias In Effect
This theory fails to take a lot of readily available and easily checkable facts into account.
It was NASA themselves who released data on the Van Allen Belt and they drew up a radiation plan to best protect astronauts.

The radiation levels in the Van Allen belt are NOT FIXED. They are closely tied to the 11 year sunspot cycle. So, in the period from 1969 through 1971 radiation levels in the belt were quite low. In the 1969 through 1971 time frame, radiation levels were at a minimum.

The two main Van Allen Belts are each around 3,000 miles thick. On both the outbound and return flights to the moon, the Apollo spacecraft were moving at between 24,000 and 28,000 mph So the astronauts got exposed to the most intense radiation for about 30 minutes in total.

There is plenty of third party evidence that NASA landed several astronauts on the moon. From Japan's space agency (JAXA) launching a probe to photograph footsteps (there is no wind on the moon) and lunar equipment. To photographs from China's second lunar probe, Chang'e 2.

James Van Allen discoverer of the belt, has debunked all conspiracies attributed to it.

The Russian space agency whom had their own space program and were bitter rivals to NASA. Monitored the entire flight and would be the first to cry foul if they hadn't really gone.

With almost 500,000 people involved in such a conspiracy. It would be far easier to actually land on the moon than to create such an elaborate hoax.
Missing Pieces
The fact remains that people who believe in the moon landing hoax theory are suffering from confirmation bias.
There is a wealth of evidence to completely and utterly put beyond a doubt one of humankind's greatest achievements. However there are a few pieces of information that viewed in complete isolation, with no scientific knowledge, appear to corroborate the hoax theory.
I'm sure that people will carry on believing this in the face of overwhelming evidence. These people aren't believing it because they are (necessarily) crazy or stupid. More simply because they already believe the hoax, and any 'investigation' they do into it, is tainted by that belief.
In the coming Cognitive Bias series we will explore other such biases and how they shape our thinking at a societal level.
Further Reading
WHAT DO YOU THINK ABOUT THE MOON HOAX CONSPIRACY? DO YOU SEE IT AS A MASS COLLECTIVE EXPERIENCE OF CONFIRMATION BIAS? OR DO YOU BELIEVE THERE'S SOMETHING IN IT? IF SO ARE YOU PREPARED TO LOOK AT THE OVERWHELMING EVIDENCE AGAINST THE THEORY? AS EVER, LET ME KNOW BELOW!
Title image: By Alan BeanOriginal uploader was Bubba73 at en.wikipedia - NASA, photo ID: AS12-48-7134, Public Domain, https://commons.wikimedia.org/w/index.php?curid=6057460