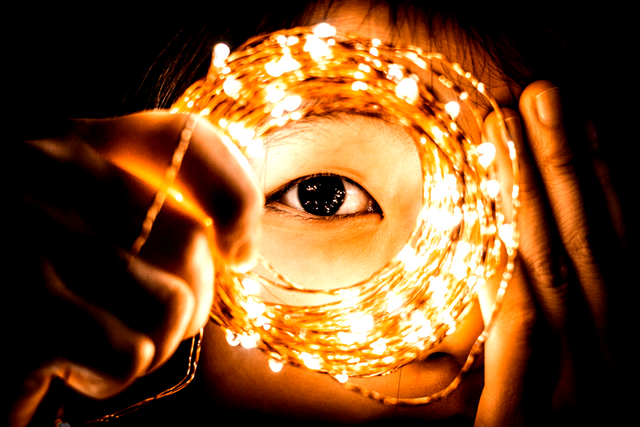 From time to time, we all suffer from cognitive biases. That is to say our brains create a subjective truth that is in direct conflict with objective reality.
If you're like me and you are the sort of person who isn't into self-delusion and wants to be aware of when you're doing exactly that. Then this series of articles on cognitive biases are going to be right up your street.
If however you prefer to remain in a nice warm and cosy, subjective mind-cocoon, then look away now!
Confirmation Proclamation
To understand confirmation bias let us look at a couple of examples whereby you may be affected by this particular cognitive effect.
Imagine a trusted friend tells you over lunch that "Man, I can't stand that damn Mary, she's always gossiping about people!"
In this scenario you don't know Mary that well, however you do know and trust your friend. In fact you have known this friend for more years than you care to remember, and whilst you've had the odd disagreement (what friends don't), by and large you always get along.
The next week you are invited along to some drinks and lo and behold, Mary is there. At some point you start to chat with her and are having a great conversation. Then about half an hour in, she tells you about how a couple she knows are splitting up, and how she is now faced with having to chose which one to hang out with.
She gives you quite intimate details about their lives. Mary tells you that while she was originally friends with the male half of the couple, John. She feels some kind of loyalty to the woman, Susan, because she knows John had an affair with one of Susan's close friends.
Over the coming weeks you see Mary quite a few times in various social situations. Then one day you notice that you both use the same gym.
You are both surprised and ask how long each other have been members for. After your workouts you decide to go for a coffee together. Over coffee she tells you about how one of the personal trainers got fired for inappropriately touching one of his personal training clients.
You listen attentively, however in the back of your mind you are thinking about how your friend was right. As soon as you finish having coffee and go your separate ways, you call your friend to discuss what a terrible gossip Mary is.
Analysis Paralysis
Taken on face value, the story above seems no more remarkable than; you were told somebody was a gossip, and then that was confirmed when you met them.
In fact you even reserved your judgement before agreeing with your friend. So you know you were being fair and balanced right?
Well no.
What you have ignored is that when you met Mary, you were at a party and had been talking to her for a while about a whole range of things.
She was a little drunk and had what she considered to be something quite major on her mind which she shared with you. In order to make you understand her dilemma, and seeing as you didn't know the people she was talking about. She gave you more details than perhaps she otherwise would.
You also ignored the 99% of the time you were with her when she was just chit-chatting with you.
Next you ignored the fact that you had seen her several times in the next few weeks and not a single word of gossip passed between you.
You also chose to ignore that when you met her in the gym. The story she was relaying to you had just happened, and that trainer who was sacked, was her trainer as well.
Lastly you chose to ignore that you and your friend, had done much more gossiping about her than she had about anyone else.
What you did instead was you carried a belief about somebody into a situation. Then looked for things that confirmed your belief about them, while totally ignoring things that didn't.
Back To Reality
Of course I have just outlined a brief fictional situation, which you could probably pick holes in. Maybe you're even sitting there thinking '...yes, but Mary was a gossip!'
This though is my point, we all act in a myriad of ways. Unless a person is a psycho or even sociopath, then nobody always acts in a particular manner.
However when we are experiencing confirmation bias, we can only see the preconceived notion that we bring to the situation.
Curing The Confirmation
I have found that the best way to rid yourself of confirmation bias, is first to ask yourself; '...in this situation, am I just looking to confirm what I already know?'
Then, even if you answer that question with a 'no', go on to try and disprove whatever it is you know about a situation.
So if the thing you definitely know is; Johnny always eats red lollipops. Then start looking for situations where Johnny isn't eating a red lollipop. Make conscious notes when you see him eating a blue one, or even another sweet of a different colour altogether!
After a while you will come up with a picture, and it might show you that 85% of the time, Johnny eats red lollipops. In which case the original statement about him always eating them, is still not accurate, but justified and can be amended to; Johnny almost always, eats red lollipops.
However you might find that after a couple of weeks of monitoring Johnny's diet. That in fact he eats red lollipops less than 5% of the time, and you were just noticing those times more than others.
In that case the statement is changed to; well, now and again, Johnny eats red lollipops, but he also eats a lot of other stuff. So I guess that's okay.
The big takeaway here, is that Johnny doesn't eat anymore red lollipops than any other lollipop enthusiast. If you can realise that, then congratulations! You have overcome your confirmation bias, and you can keep a watchful eye over that tricky little brain of yours for the next time it tries to confirm something you already know.
IN WHAT SITUATIONS DO YOU THINK YOU MAY HAVE SUFFERED CONFIRMATION BIAS? WHEN YOU ARE FACT CHECKING ARE YOU JUST LOOKING FOR STUFF THAT TELLS YOU WHAT YOU ALREADY KNOW; OR DO YOU PAY ATTENTION TO THINGS THAT DON'T FIT THE NARRATIVE?
OR MAYBE YOU ARE ONE OF THE FEW PEOPLE ON THE PLANET WHO HAVE NEVER SUFFERED FROM CONFIRMATION BIAS BEFORE?!
AS EVER, LET ME KNOW BELOW!
Title image: Nong Vang on Unsplash