Like PMS, which we commonly hear Women suffer from, there exists in this wide world, IMS, which is commonly observed in Men.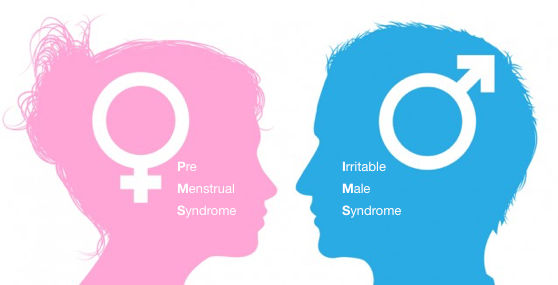 This term was first used by Jed Daimond in his 1997 bestseller, "The Male Menopause"
The meaning though same, but my article with reference to context is totally parallel. Since ages we have been hearing about Female periods.
HUSH!! Why are you speaking about it in public.
Oh! My my!! What did u just say?
Conservative people usually end up saying this. But, my dear friend I'm not here to speak about things already heard said or written, what i'm going to pen down is about, MALE PERIODS! Yeah! u got that right.
The only difference according to me so far is, where it takes place.. For Females as we all know, it happens in the uterus, unlikely for Males, it occurs in their brain.
My husband calls it, "MENTAL MASTURBATION."
By taking a closer look you can come across much similar traits. It mimics the symptoms of PMS like,
😡Anger
🤢Being Cranky
😕Indecisive
😢Hyper Sensitivity
🤤Increased Cravings
🤔Mood Swings, and it continues...
They say its tough to understand a Women, according to me, its IMPOSSIBLE to understand Men. I mean why and how can a man be annoying, caring, irritating, erratic, jerk, sweet, scoundrel and sexy at the same time!! HOW?? You can't do this. Words fail along with confused gestures. Had it been once in a while, dealing with it would have been much easier, but every now n then, whew!! Its a lil too much of an exercise.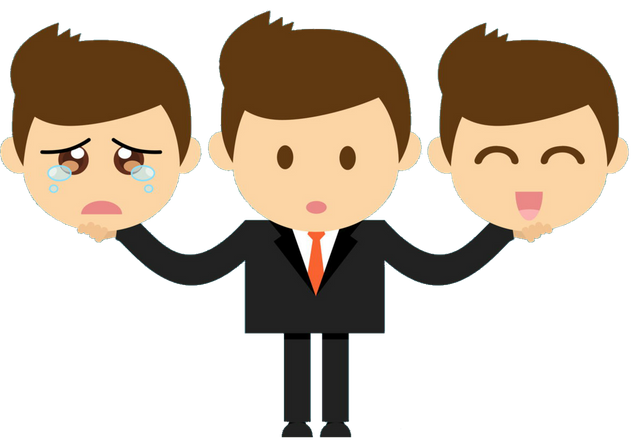 Well... There are times, when you get cosy, out of nowhere, end up cuddling, spooning, a lil bit of here n there... N next moment, BOOM!!!
You are not there.. Where r u?? Oh!!! There you are!!
You are right there standing at the door, all suited booted ready to set sail on a voyage!
Burp!! Excuse Me!!
Wha.. Whaatt!!
You cosy.... Not cosy..
Cold..... Not cold..
I mean sometimes, I find myself gasping for breath, trying to catch up with you.
WHEW!!!
You can't deal with that "period" of ours for like 4 days and you expect us to deal with your mood swings every alternate week!
Sometimes, you are low, ask me to leave, shooing me away continuously, yet expecting me to cling onto you!!.. PHEW!! What is it that you want, JUST SAY!! ITS EASY that ways, you know!
Between times, is he annoyed?? does he look irritated when you grab the last bite of his chocolate? does he look restless?? You got that!!! you got to know that may be, its his that time of the month where machoness escapes through a narrow hole and sensitivity peeps in!! Just Pamper him, Soothe him.. Make him feel Coveted,Desired, and all the more Loved, in a day or two he will bounce back to normal like WE do!
At times like this, we know we are resentful and turn impatient, but now for a fact we know, "You may not be bleeding, but you are feeling!"
Share your views. @cherrythinks signing off for now. Stay tuned. Follow to know more.