Psychology Addict # 65 | Self-Awareness: Investigating the Past & Making New Year's Resolutions.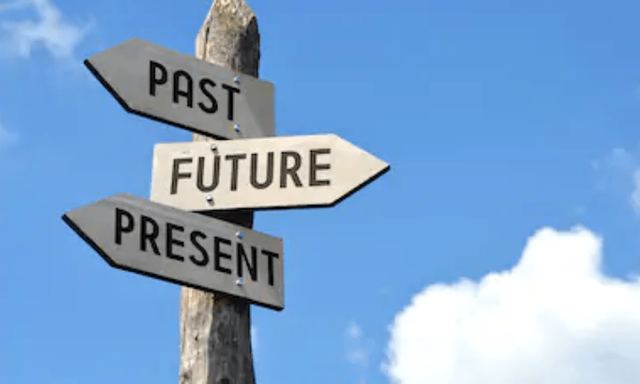 It is that time of the year when even those who are not very fond of planning take a moment to make resolutions. It is that time of the year when even those who refuse to revisit the past reflect on bygone events. I don't know how you feel about this. Personally, I greatly believe in setting goals, and I also think that occasionally 'going back in time' can be an invaluable tool towards building self-awareness.
Why is Self-Awareness Relevant? You might ask.
Through self-awareness we get in touch with our standards and values, something which consequently helps us make sense of our own world views. This is important because the way we perceive others and the world shapes how we think, feel and behave. For example, if one mostly sees life as unjust and believe their fellow humans are not worthy of trust, they will probably nurture bitterness and suspiciousness. Contrarily, if one has an overall hopeful perspective, chances are that they'll adopt a more open, respectful stance towards people and the socio-environment.
Oftentimes, psychological distress stem from the assumptions our views give rise to, and our views are essentially shaped by our past experiences. Experiences that build a frame of reference within which we act and react under the influence of particular values, memories and suppositions. However, if this frame of reference becomes narrow and dictatorial, problems may arise. This is why it is key to develop the serenity to accept the things that cannot be changed (e.g. painful past events) and the determination to change those that are changeable (e.g. yours perceptions, yourself). The wisdom to know the difference between the two, I believe, comes with self-awareness.
Awareness of The Past & Self – Evaluation.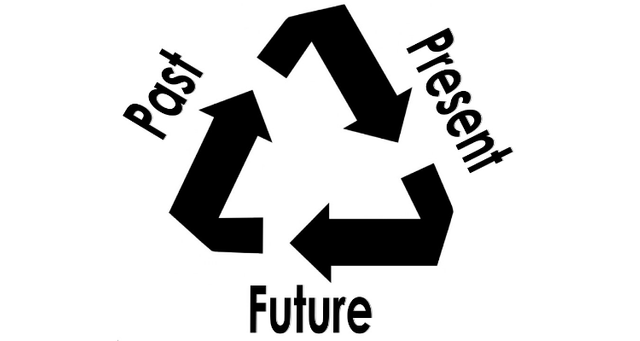 While some people love reminiscing about the past (my father-in-law is like that), others rarely go there (I'm like that). Obviously, nothing in extreme is beneficial. But, at the same time I encourage people to mainly focus on the now and the future, no one can deny that our pasts can inform us about the ways we can make our present and future unfold in a more positive, constructive fashion.
For instance, upon taking a moment to reflect on a recent specific situation when one of your imperfections dominated the plot and things went sour - you know : when you overspent, procrastinated or ruminated – you give yourself the chance to ponder about how you could've behaved differently in that given event. From there you can think of how this or that specific imperfection can be tackled more generally in order to be avoided in the future.
Similarly, it is essential that we engage in this sort of self-evaluation when it comes to our goodness. Thinking back of instances where the positive aspects of who we are improved our existence and that of others puts us in touch with our virtues, with our strengths – that last time you forgave someone, or recently when you just felt so grateful for what you have. ✰ How can these aspects come forth more often? ✰ What was your state of mind when they surfaced?
It is by means of this sort of introspection that we gain some wisdom and become aware of who we really are. Sure, it is not an easy task. Still, the possible negative emotions this practice may prompt should be used to propel your movement forward towards that desired future-self. Also, keep in mind that the most constructive way to face the past which we dread and loathe is through doing it of our own accord.
The Now & The Future.
We all differ in our understanding of when the present moment ends and the future starts [1]. Some of us, for example, think of the now as a narrow window in the continuum of time that's sharply divided from the lengthy future ahead. Others, look at that same continuum and see the present moment as a long period that leaves little space for a distant future that seamlessly blends with the now [2].
This kind of understanding/perception considerably influences our self-regulation and the way we navigate through life [3]. In a way that can either maximize or minimize our physical, psychological and social well-being. If tomorrow never comes, it's difficult to delay gratification. In the same way it's harder to chillax if the future is just around the corner.
But once again: nothing in extreme is beneficial. And when it comes to the life that lays ahead of us, matters should be taken with earnest. I've come across various individuals who believe in a more spontaneous approach to living. Their premise is that by being concerned about the future one neglects the present. I respectfully disagree. For, I don't see it as an 'either-or' situation. It is possible to both enjoy the present and plan for the future. Plus, having a direction to follow, a goal to pursue calms the mind.
Calming Down the Mind.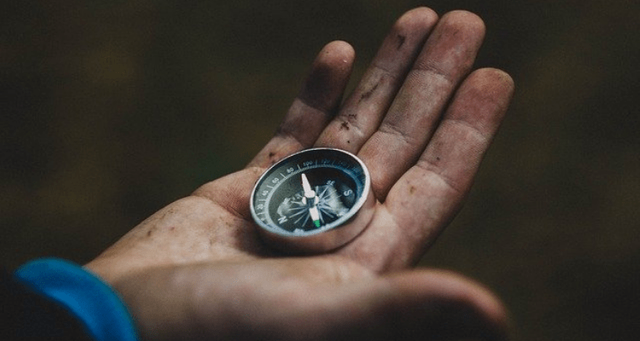 In 1818 Walton wrote, on a letter to his sister, 'nothing contributes so much to tranquilize the mind as a steady purpose, a point in which the soul may fix its eye'. In the letter Walton says that his purpose dispelled his agitations and made his heart glow with enthusiasm [4]. Centuries before that the Stoic philosopher Seneca stated: 'Let all your efforts be directed to something, let it keep that end in view', as he questioned, 'how will you know what to do day-after-day, otherwise?'[5].
How much control people think they have (over their particular situations and overall life) is a key determinant on how stressed/anxious they feel [6]. Irrespective of our perception of where the present ends and the future starts it's important that we feel we're in charge, at least to a certain degree, of what happens to us. A simple way to achieve this is through structuring our daily lives as a means to meet short and long-term future goals. Psychologists have observed that just by following a structured daily routine (e.g. having a timetable to wake up in the morning and having meals) patients' levels of anxiety drop to sub-clinical levels [7].
And, of course, when our mind is less anxious or stressed we obtain more clarity to decide what we want to achieve, we gain more lucidity to direct our path. Subsequently, we know what to say 'yes' and 'no' to, we realise when we've lost our way, and ultimately, we have a track to get back to.
The Stoics didn't say that we're guaranteed to meet our goals by merely setting them. They did, however, warn people about the 'oblivion of directionless' - a state which brings a sense of meaninglessness and successive defeats to individuals' lives.
So, to which direction are you moving towards?
✰ What habits would you like to abandon? ✰ Which ones would you like to adopt? ✰ What are your future ambitions? ✰ How can you improve your relationships (with your children, spouse, siblings)? ✰ What would you like to learn (to cook, about yourself)? ✰ What will you do to relax (blog, watch movies) & when? ✰How can you live a healthier lifestyle?
What is your new year's resolution? 😊
---
Reference List:
1,2,3 Hershfield, H. E., & Maglio, S. J. (2019). When does the present end and the future begin? Journal of Experimental Psychology: General, Vol.148, No. 12 [Online]. Available at: https://psycnet.apa.org/record/2019-54571-001
4 Shelley, M. [1818] (2018) Frankenstein, New York, Penguin.
5 Holiday, R. & Hanselman, S. (2016), The daily Stoic - 366 Meditations on wisdom, perseverance and the art of living, New York, Penguin.
6 Glass, D. C., & Singer, J. E. (1973). Experimental studies of uncontrollable and unpredictable noise. Representative Research in Social Psychology, Vol.4, No.1, pp. 165–183.
7 Peterson, J. (2018) 12 Rules for life: an antidote to chaos, Canada, Random House.
---


Thank you, my dear reader, for everything! It has been a while and I sure missed writing for my Steemit blog. Life often gets in the way (but I'm grateful for that 😊)! Still, I couldn't see the end of 2019 without wishing you all Happy Holidays & a New Year filled with peace of mind & good health. I wish only the best to each one of you with much love, always <3
Ps: I'll post again only next year. But, until then, I will be stopping by whenever I can to read your work :)