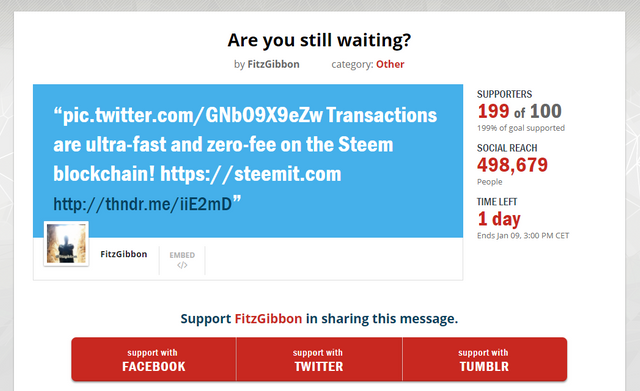 Tomorrow at 3PM CET the Thunderclap will roar!! Twitter and Facebook will be flooded with one powerful message about the Steem blockchain: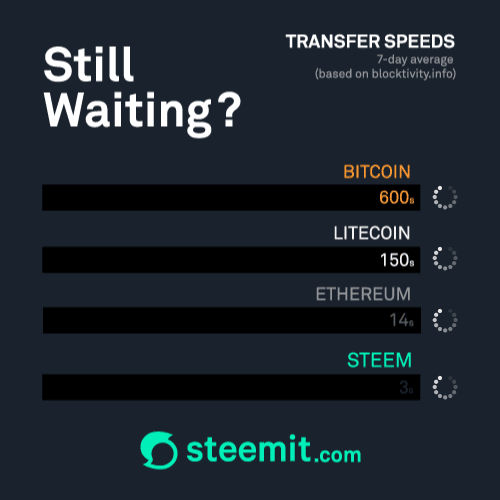 GIF by @kyriacos
More info about the Thunderclap here. Haven't you signed up yet? Do it now here!
We are now at about 200 participants, with a total social reach of about half a million people!! Can you imagine that? Half a million individuals who will hear about the power of the STEEM blockchain! It's very likely that a lot of participants will get questions on Twitter after this Thunderclap. Let's all try and be helpful to those interested, answer their questions and guide them to this wonderful community.
I would like to thank each and every participant so much for having made this project a success! I can't upvote you all anymore, I tried that in the beginning, but my voting power went below 30%, so I'm slowly recovering now.. But here's a special mention for our most Thunderous supporters:
1. @katteasis also known as @katteasis on Twitter, with 71.248 followers
Still haven't signed up? Come on! What are you waiting for? Go here now:
https://www.thunderclap.it/projects/66402-are-you-still-waiting
Did you already join? Tune in to Twitter and Facebook tomorrow watch the Thunder clap! Watch the incoming traffic to steemit.com. Also, you might want to keep an eye on the Steem price on coinmarketcap.com. The 9th of January will be glorious!