VOTE FOR STEEM ON NETCOINS - THE RALLYING CALL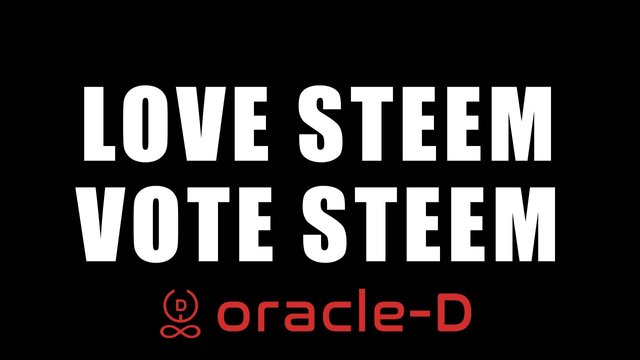 SHORT POST
Do you want to join the community movement and vote for #STEEM to win a competition for a listing on Netcoins.
Follow the link Netcoins.
Choose STEEM
Press Vote
Repeat every 24 hours until we win!
That is the end of my short Steemit post & Twitter Referral Landing Page!
This is intended as a reminder for Ease of Voting to all my Twitter Followers/Contacts/Friends.

LONG POST
If you LOVE STEEM – this is a Rallying Call for a few minutes of your time!
A couple of minutes for the first vote and just 5 seconds for your 2nd, 3rd, 4th and 5th votes!
Winning this could to increase the value of STEEM in many possible ways:
Awareness of STEEM
Usability of the currency
Evidence of Community Action
Demonstrable Results of Marketing Initiatives
Let's work together to get STEEM on Netcoins!
Follow me now with these simple instructions below, and if you do a similar post you will likely get curated by @oracle-d when you post to the tag: #exchange-blast. Their campaign post is here.
OUTLINE
Vote for STEEM to be listed without a listing fee on Netcoins.
Netcoins is a Virtual Bitcoin ATM software provides retailers and individual professionals a method to sell Bitcoin in their stores. Their service is reaching over 170,000 stores across 53 Countries.
STEEM is in THIRD place and we can work together and move this up the league table by voting for STEEM every day. Votes will be audited/verified so the final league table is subject to approval. It is possible that voting bots may have been used by other coins to get an unfair advantage meaning we should keeping aiming for the highest aggregate posts possible regardless of the league table.
STEP ONE
STEP TWO
Scroll down until you see STEEM
Add and confirm you email address before voting for the first time
Follow instructions
Return to that screen every 24 hours and vote again
STEP THREE
If you write an article like this one which includes an image of the proof of your vote with a clear clean screenshot.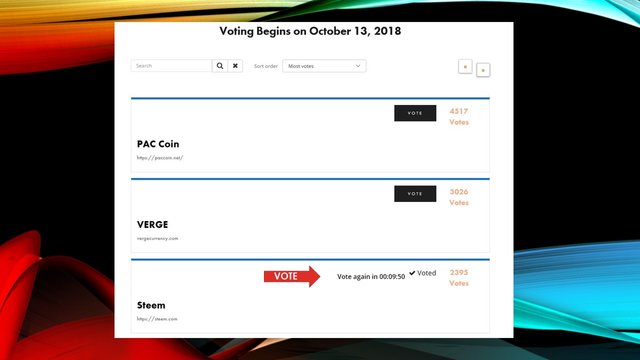 Include the tag #exchange-blast and you will get curated by @oracle-d
Please encourage everyone to follow these steps and vote for STEEM – this is not a breeze in the park – there is serious competition for a serious prize.