Let's get STEEM listing on Netcoins!
Hi dear friends! As you can remember today the last day when you can vote for Steem to be listed on Netcoin.com.
All you need to do is just vote for STEEM on site http://contest.getnetcoins.com/
then scroll to the bottom of the page where you will see list of nominated cryptocurrencies and choose our Favorite STEEM! Then you will need to enter your email adress and confirm your vote.
At pictures bellow confirmations of my votes which I did with my and my wife's email. So let's vote for STEEM! let's do it together Friends! I just voted several minutes ago and at the picture bellow you can see the proof!
---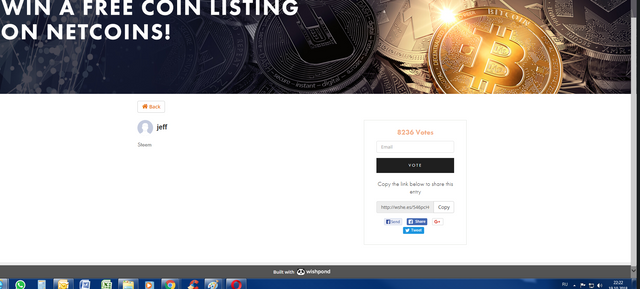 ---