Hello everyone, @akbarsanjani here.
Today I shared post about Steem Blockchain on my Somee Social handle, here's the screenshots of my Somee Social post to promote Steem Blockchain: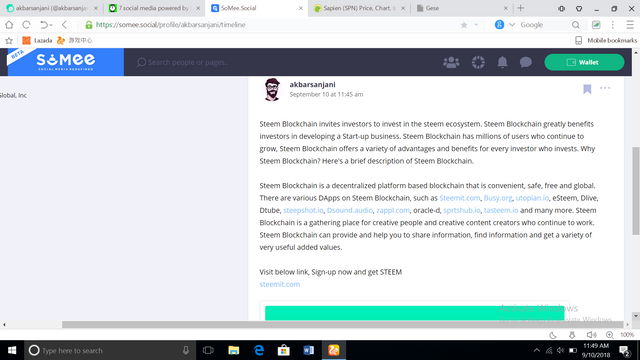 Here's link to my Somee Social post:
https://somee.social/profile/posts/22743
Here's links to SteemBlast informations:
https://steemit.com/steem/@timcliff/the-steemblast-campaign-starts-tomorrow-monday-september-3-2018-at-11-00-am-eastern-time-utc-4
https://steemit.com/steem/@timcliff/announcing-invest-in-steem-social-media-blast-day-how-can-you-help
Glad to participations in SteemBlast campaign, I will continue to sharing this platform, Steem Blockchain is wonderful platform. Steem on!
Thanks for visit.
Regards, Akbar Sanjani