Hello! Guys, today's practicals was fun and amazing. This has been the best practicals so far this year. Check out how we go about with our practicals in this post
Today's practicals was all about constructing and characterising a phase Locked Loop circuit.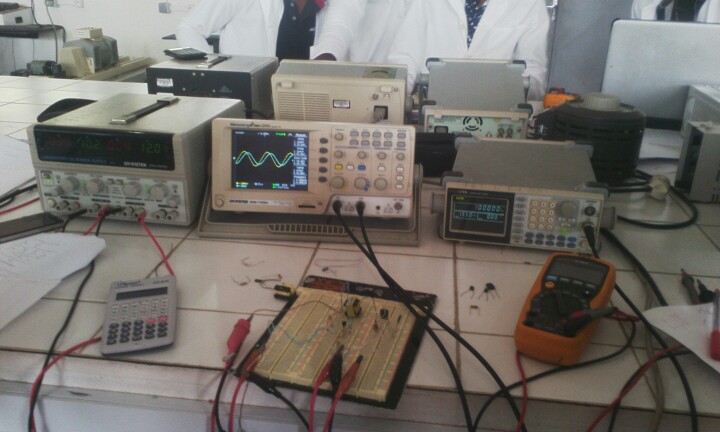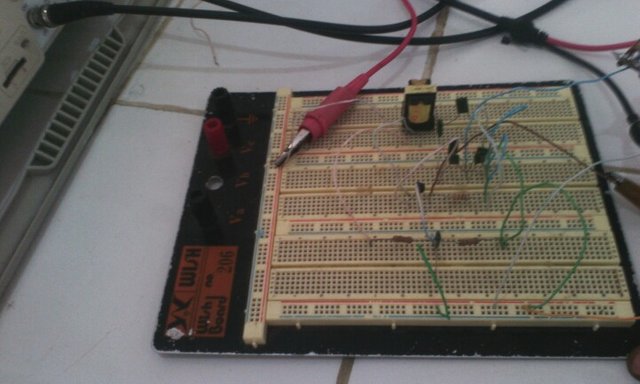 i wouldn't want to bore some of you guys with much details.
My best friend was hiding when she realised that i wanted to take a photo of her while she was working with her group members.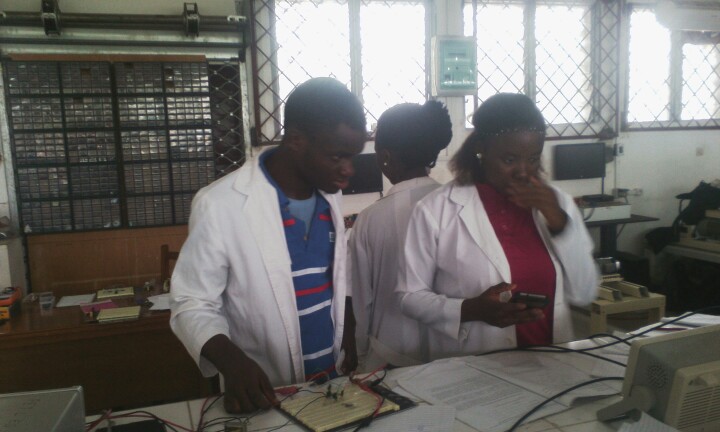 But then i took this shot without her noticing. You can see they were laughing and having fun. Perfect timing?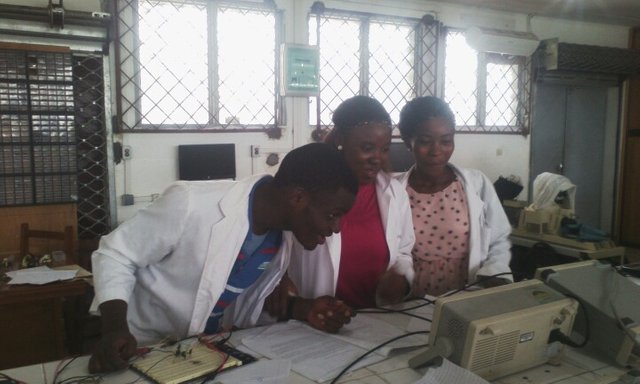 I can not wait to see her reaction when she reads this post.
Guys please check out my previous post.
Thank you for reading.
My Affiliate Area
Join steemit social forum with over 10,000 members;
https://steemfollower.com/?r=4975

Register and trade your cryptocurrencies with;
A. Upcoin, new exchange giving out an initial non-withdrawable $500 to cover trading fees (trading fees will be deducted from it); http://upcoin.com/?ID=0f3fb5f7
B. Binance, the fastest growing and best exchange: https://www.binance.com/?ref=17312799
C. Cryptopia, another good exchange and where we can trade ETN at the moment: https://www.cryptopia.co.nz/Register?referrer=Simcard
Earn a small amount of bitcoin every hour and also stand a chance of winning weekly lottery: https://freebitco.in/?r=4958629

Seven (7) Coinpot Cryptocurrency Faucets
For donation
You can Steem and/or SBD directly to @akomoajong

Bitcoin (BTC):
17txHt8e2a4WnG8Hrw4LVkGuWKZZE2kAqg

Ethereum (ETH):
0xB260c4d9318edF3C3d10035d02b529B40Ecf2A48

Litecoin (LTC):
LZK9LmMXEhrihm8Bby1RbMjbXM4dXkuJEE

Electroneum (ETN):
etnk7kVxVoKQKYCpS3nZfq5UH7KdjFNkMaWKJDwVsZETemJQffQP1pocxoLVNP9UPqioaNq7GpLWeNHSyUzj2h7v3oESMoJVKs

Waves:
3PHFe1rXFNEL3bR9CMSEFhKxqLYmsYrxehb