Good Morning :)
I bet @plantstoplanks will love this article today as I will be sharing a recipe using pumpkin, and she just loooooveeesss pumpkins and gourds much :D
I made fruit leather yesterday, so, so, so good, I kid you not.
And for today's flavor, am sharing the one with pumpkin. I made quite a few, with apples and berries too, but yeah, pumpkin it is for now :)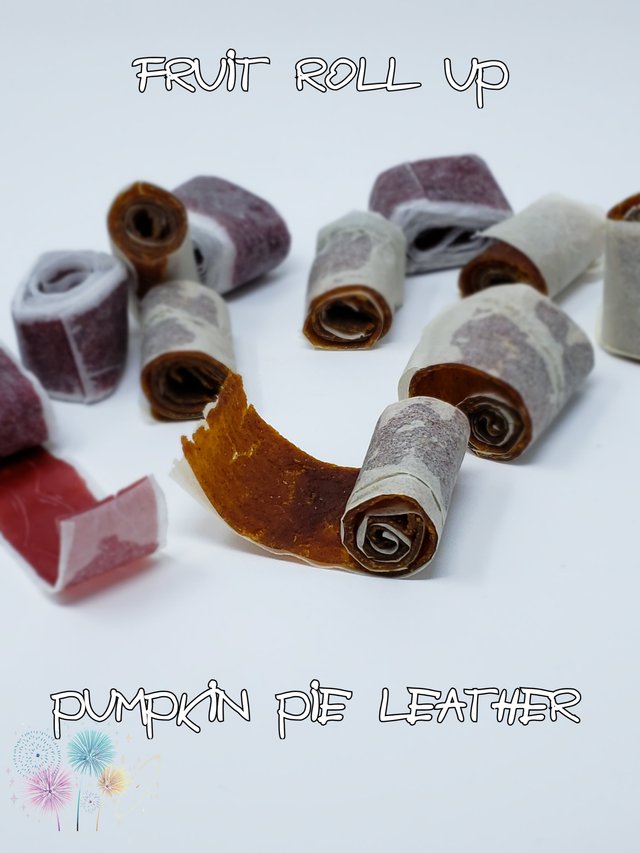 Sounds weird, fruit roll-up, yet using pumpkin, when pumpkin is more to vegetable, right? Well, think of pumpkin PIE.
Yep, these leathers are flavored with pumpkin pie spice :D
My husband and my oldest really like these pumpkin leather and I packed a couple rolls to my oldest's lunch box this morning, which he was so excited to show his friends lol
Here is the recipe, should you like to try :)
2 c frozen steamed pumpkin puree
2 tbsp water
1/8 tsp each of ginger powder, cinnamon powder, nutmeg powder
a generous pinch of freshly grind cloves
3 tbsp brown sugar
2 tbsp sugar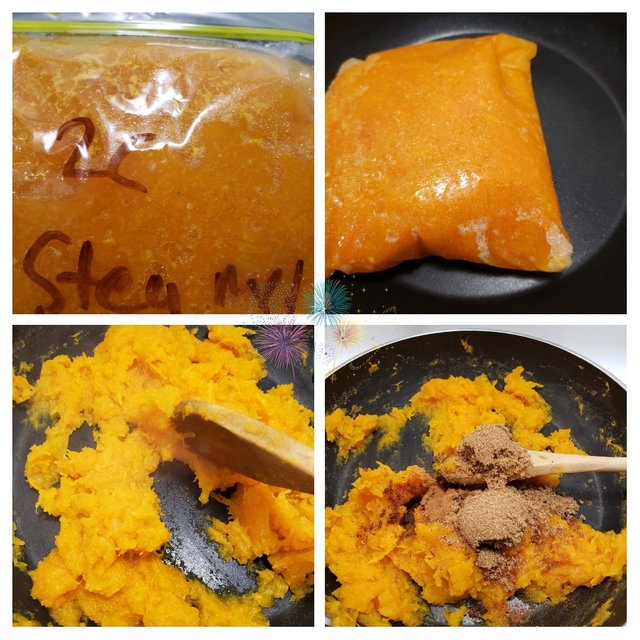 Defrost frozen pumpkin puree on stove, over medium high heat
Cook until moisture and water evaporated, and puree is thick
Once puree is thick, stir in 2 tbsp water and the rest of the ingredients, cook on high for 1 minute
Spread mixture thinly, on parchment lined rectangular pan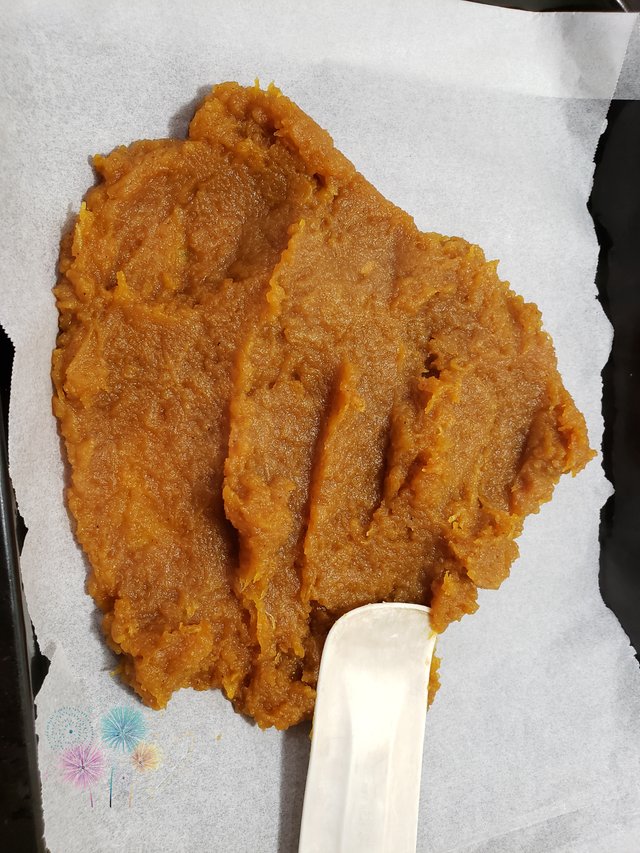 Bake on preheated 170 F for 8 H . Yep, you read right, 8 H to achieve that dry but pliable leather texture, but this is depending on your oven.
Let cool slightly, then cut into strips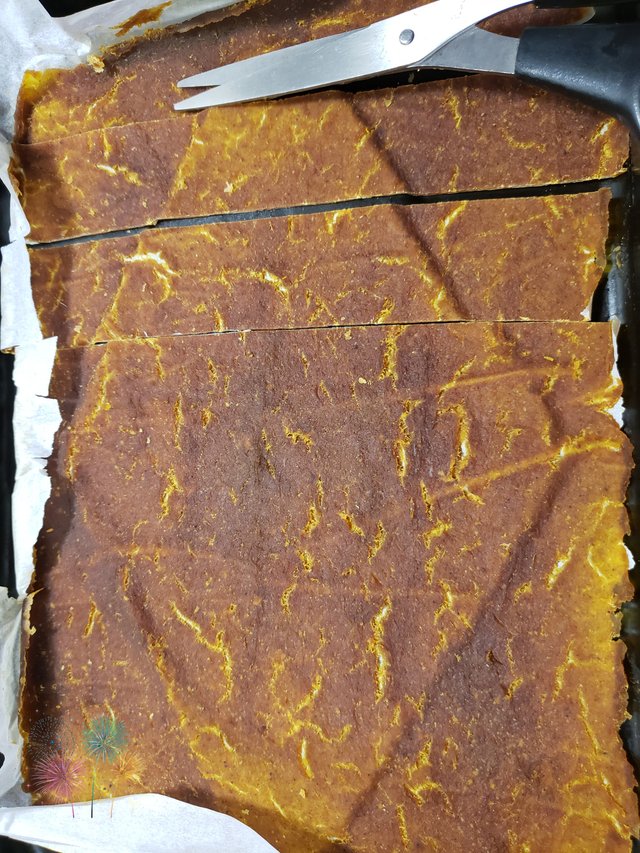 Enjoy, roll, stored in container or ziplock and yummo :D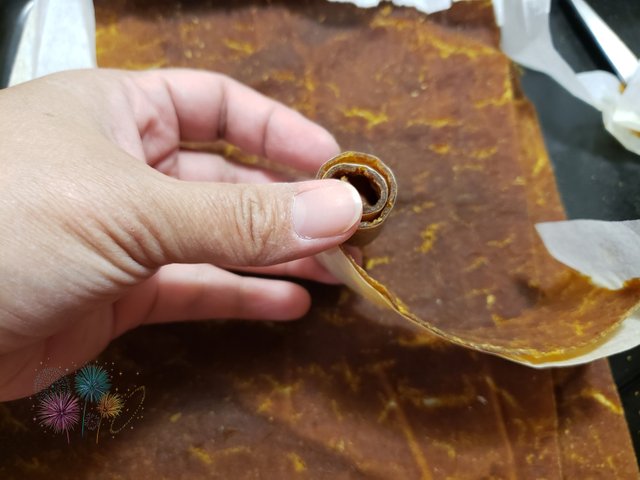 I will share you the recipe for the apples and berries some other time, but basically they are similar measurements and method :)
Thanks for looking and see you around <3
---
Vote Witnesses!
https://steemit.com/~witnesses
OR
https://v2.steemconnect.com/sign/account-witness-vote?witness=thekitchenfairy&approve=1
---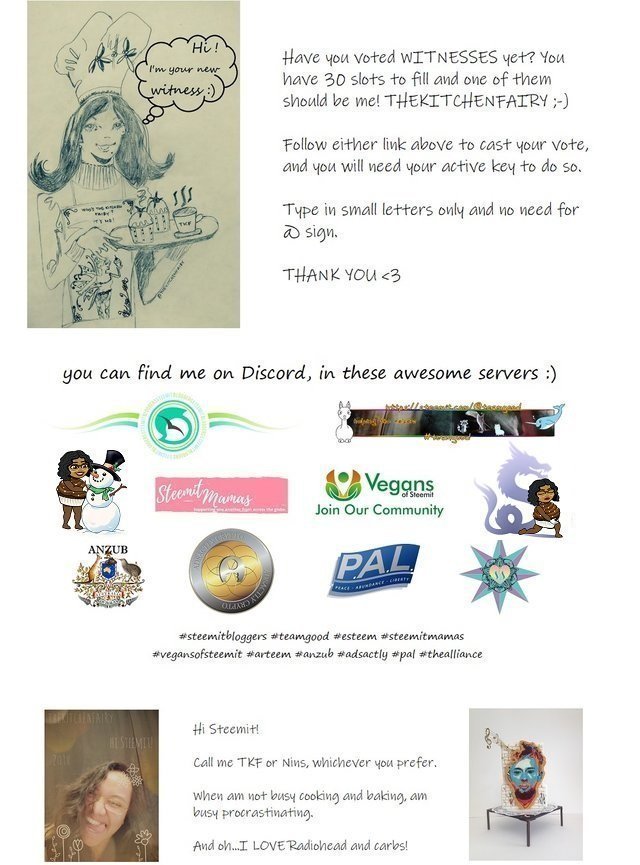 ---
If you leave ANY link on my blog, I WILL flag you down. This is to avoid phishing and shits
---