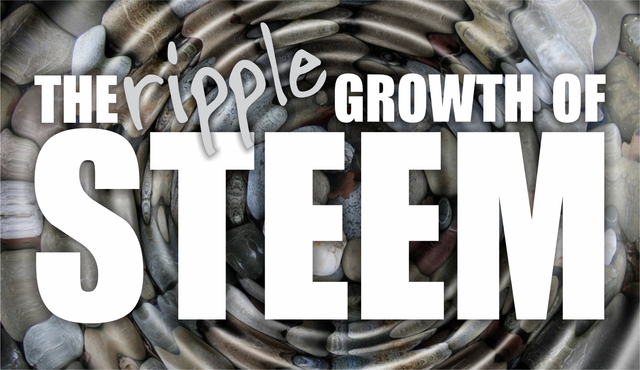 I realize that this is a topic which is bound to raise varied opinions and everyone is entitled to theirs, much as I am entitled to mine. Everybody is allowed to exercise their own choices too. The matter of commercial and traditional social media sites such as Twitter, Facebook etc. versus decentralized platforms is beginning to remind me a lot of the age old "feud" between Mac and PC users. The reality and outcome of that "battle" so to speak, was that over the years, the two simply had to learn how to co-exist together – with applications being developed for both sets of operating systems, because keeping them isolated was simply not practical when looking at the bigger picture.
Now, what I want to approach is not exactly the same situation, but the point that I am going to attempt to make, is. I am aware of the many reasons why people have chosen to remove themselves entirely from some or all of the mainstream platforms but I would like to dig a little bit into the reasons why I have not.
THE RIPPLE GROWTH OF STEEM

I have made use of mainstream social media sites for years now, to market my then design and print business. I made the decision many years ago that with everything that is available at your fingertips you honestly don't even need to pay for advertising anymore – and I proved that theory correct - time and time again over the years. A good 80% of my design and print production business came via the social media site advertising I did on FB pages, groups, twitter etc. When I joined Steemit, I continued to do that except that now it was to promote the blog content I was publishing.
Some may argue why you would want to "promote" your writing – but the entire point of a blog is for people to read it. You don't spend your everyday creating content so that it can waft away into cyberspace serving absolutely no purpose. I think it would be a relatively realistic assessment that people create blogs perhaps initially with the idea of it being a part time hobby thing – but if most were really honest about it, the DESIRE behind it would be that it would eventually generate an income good enough to sustain your current lifestyle or perhaps even a better one. I honestly don't think this is any different on Steemit, in fact I would go as far as to say that the likelihood of that is even greater as there is INSTANT earning capability. Yes, there are many other reasons for sticking around on the platform – nobody needs to explain those to me, because the "community" aspect of it is the reason I founded the #powerhousecreatives (aka @steemitbloggers) – but let's not try and fool ourselves or anybody else for that matter… it is an even greater experience when the community and friendship side of it is coupled with decent post earnings.
So, that is why I want to touch a bit on the matter. For me personally, I have structured my Steemit "network" and reach to pretty much maximize tentacle reach as best I can.
I post ONLY via @share2steem now – Direct to Instagram. That reaches a % of my 1996 followers.

That is automatically shared to my personal FB profile which reaches a % of my 1173 friends.

I then make one manual share to my FB PAGE which reaches a % of my 2233 followers.

That is automatically linked to my Twitter account which then reaches a % of my 2150 followers there.

And let's not overlook your own direct follower increase generated from the above.
That on its own without ANY interaction or engagement on my shares is a pretty broad reach! A much broader reach than had I simply left it on Steemit alone. But the reality is, that the more consistent you are with it – the greater the levels of outside engagement become on the shares which you make.
Let's take a hypothetical instance… A FB page post I make, which is automatically pushed out into a tweet. @nathanmars happens to follow me on Twitter and sees my tweet. He likes it and retweets it, and then it shows up in the feed of a % of his 2488 followers. One of those followers happens to be @stackin and because nathanmars shared it, he saw it and it sparked his interest, so he likes it and retweets it to his 24,3k followers… a VERY high percentage of those people reached would never have been reached without that one initial FB page share. And the numbers I have illustrated are ONLY the Twitter side of it. On Facebook, @zord189 may have seen my post and that then shows up in the feed of many of his 872 friends – many of which would never have even heard of me or my blog before. The same principle applies to sharing your content on Facebook groups.
I am certain I do not have to further illustrate this web of potential – and the fact of the matter is that this is not only beneficial to you as a content creator on Steemit, but it is good for Steem too! When people who are not a part of this blockchain adventure, click on a post that they have seen in somebodies feed, they are taken to the post and once read, they are confronted with the footer that invites them to join the community and get paid for their own content creation. This is an encouragement for new membership and investment – which is precisely what we ALL WANT to see happening! And the simplicity of it, is that it is ALL a numbers game! The more people reached with our content – the more people there are going to be clicking that little "sign up" button – and THAT is GOOD – REALLY GOOD!
This is one of the primary reasons why my #PowerHouseCreatives community now fully embraces and actively supports ALL avenues – not only decentralized platforms. No, it is not a compulsory thing, as we are mindful and respectful of people's rights to make their own choices – but it is most certainly encouraged and enabled for the ones that do choose to see things the way I have just described above and I hope that in time, more people will begin to see the potential growth opportunities for Steem which present themselves very obviously when the two "worlds" work together!
...and just to reiterate, everyone is entitled to their own opinion and choice - this just happens to be mine ;)


EARN STEEM - AUTO-POST TO STEEMIT FROM INSTAGRAM

Until next time...
Much Love from Cape Town, South Africa xxx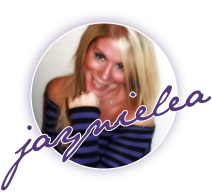 Posted from Instagram via Share2Steem

WHO ARE THE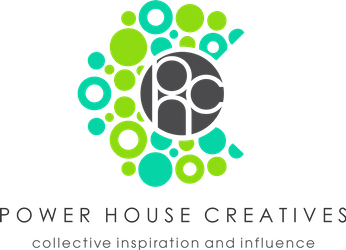 The Power House Creatives is a discord community of individuals who are committed to producing content which adds value across multiple platforms. We are STRONGLY focused on supporting our fellow members individual growth as well as offering support to those that are still trying to get ahead. We are a CLOSE KNIT community of individuals, each with our own strengths, passions and input, yet ALL willing to go the extra mile for our family members... WHY? - because, simply put - we CARE about one another and MANY HANDS make light work! - THAT is what FAMILY is about! - To infinity and beyond...

INTERESTED IN SUPPORTING CURATION INITIATIVES?
@theluvbug regularly supports the Steemit community with upvotes and resteems of great content which is really adding value to this platform, but in order to grow and be able to offer MORE SUPPORT, @theluvbug needs your help - with upvotes and resteems of the latest curation announcements on that profile.