Collage workshop, 2017-218 circa. Part 3.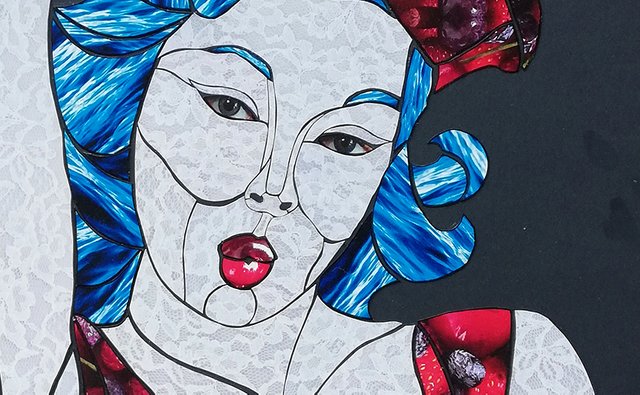 Since 2010 i have been organizing collage workshops for people who like art and want to make something creative and rather simple. I have my own collage technique based on the stained glass art and since my early days in art i managed to find a way of making it a lesson. My workshops last for 3 months and each student makes 1 artwork per month. Even though i expected artists to take part at my workshops, all of my students are people who are looking to make a beautiful craft work and relax their mind through the creative process.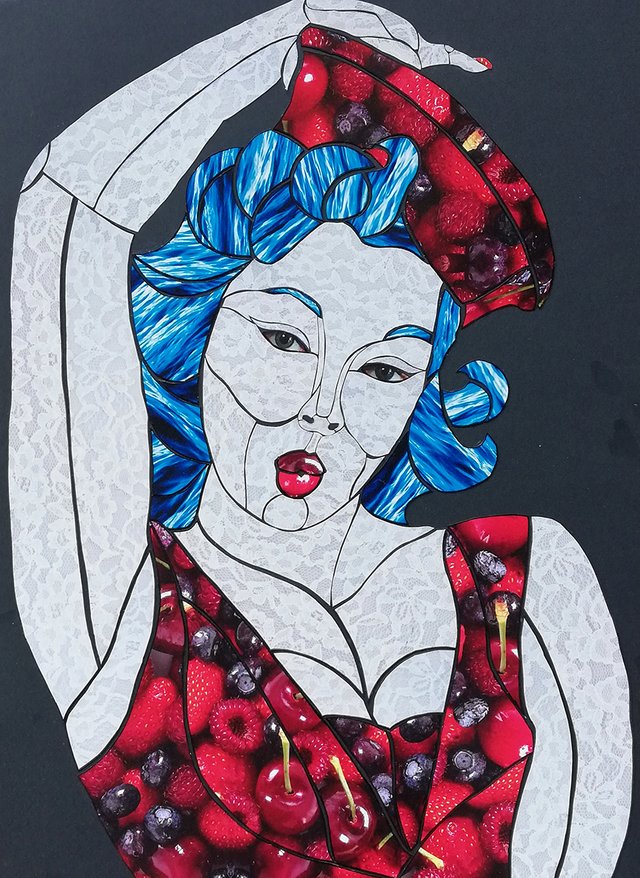 This portrait is from the same student that i presented at my previous post. We based the artwork to a pin up model photograph that she liked and this time we used photographs instead of coloured paper. It was the second month and she already felt confident in using the tools and understand the basics of how i work. I suggested her to find 3 photographs that she liked to be used in the creation, one for the face and body, one for the hair and one for the dress and hat. She wanted to use more but i advised against it because sometimes the result becomes very kitschy and unbalanced. Too many colours and patterns is not a good idea.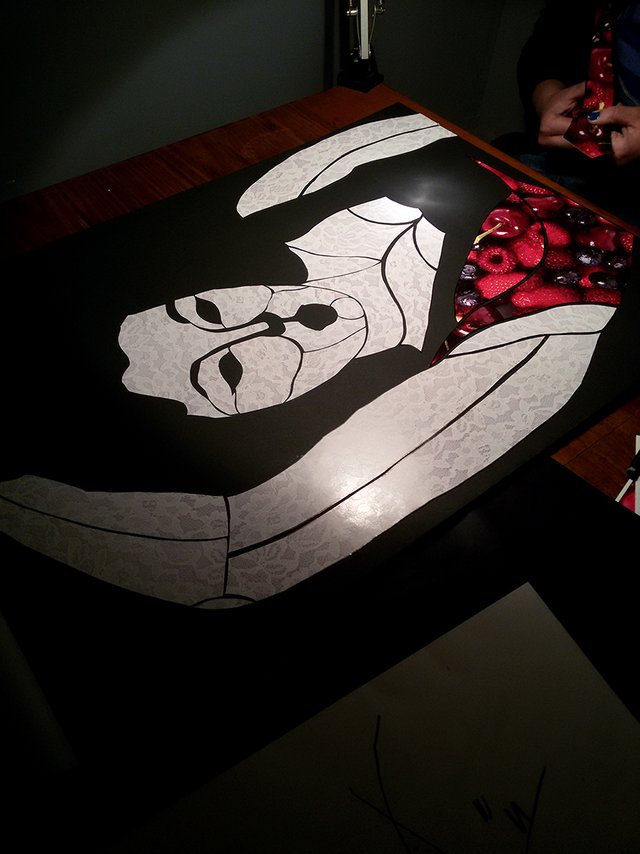 i liked a lot her final selection, the strawberries and cherries pattern looks really nice for the dress and we used it for the lips also. The blue sea waves create a striking antithesis with the red dress and white lace used for the body and face is minimal and looks pretty cool with the black background.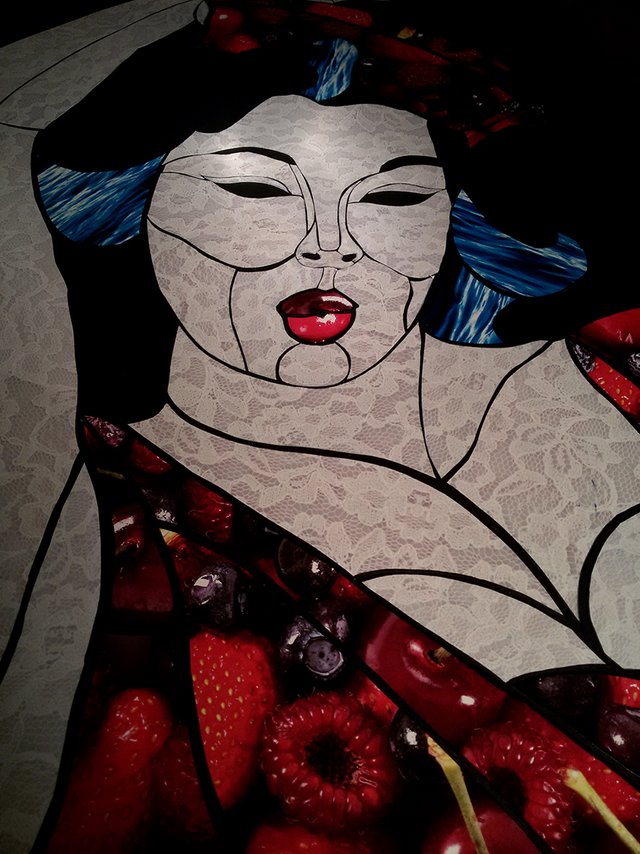 Fortunately i kept some more process photos to see how the work is done. This portrait was more difficult and time consuming than the first one. It needed a lot of planning in order to find the best positions to put the patterns. I think she worked a lot at home also to have it finished in one month, i guess 20-25 hours needed to complete it.