Self-Portrait #3: Twirl Away
I found this photography contest thanks to Discord. While browsing some Discord channels, I came across @jasonrussell's portrait contest. I was happy to find out that a self-portrait can be submitted as an entry because I recently started a blog series featuring my self-portraits. Since it is a contest, there is a theme to make it more challenging to the participants. This week it is about Movement and it will be judged by @davekavanagh. So I immediately, browsed my gallery because I know I have a few hidden away. From my previous self-portrait blogs, I only uploaded one photo per blog but this time I will be uploading multiple photos. By doing so, you will see the struggle I've been through. LOL
To start, I had this photo taken by friend Katrina when we went on a trip in Bali, Indonesia. When we were there, we visited a number of temples but this one in particular was the Taman Ujung Water Palace. The complex consists of various large pools and historic structures. There was this lovely building in the middle of the lake where I ask Katrina to make as a backdrop for my photo.
In every place I happen to go to, I always ask someone to take a photo of me either by doing a jump shot or in this case, twirling. I find it fun to take this kind of portraits even if I get tired trying. I may look funny most of this photos but somehow I still love each one of them. Who else will praise and love you but yourself right? Just like my life mantra: Love yourself first. 😁
Reminder: Click on each images to view full screen.
---
Here is my first attempt where I think looked funny and really trying hard to make it work. LOL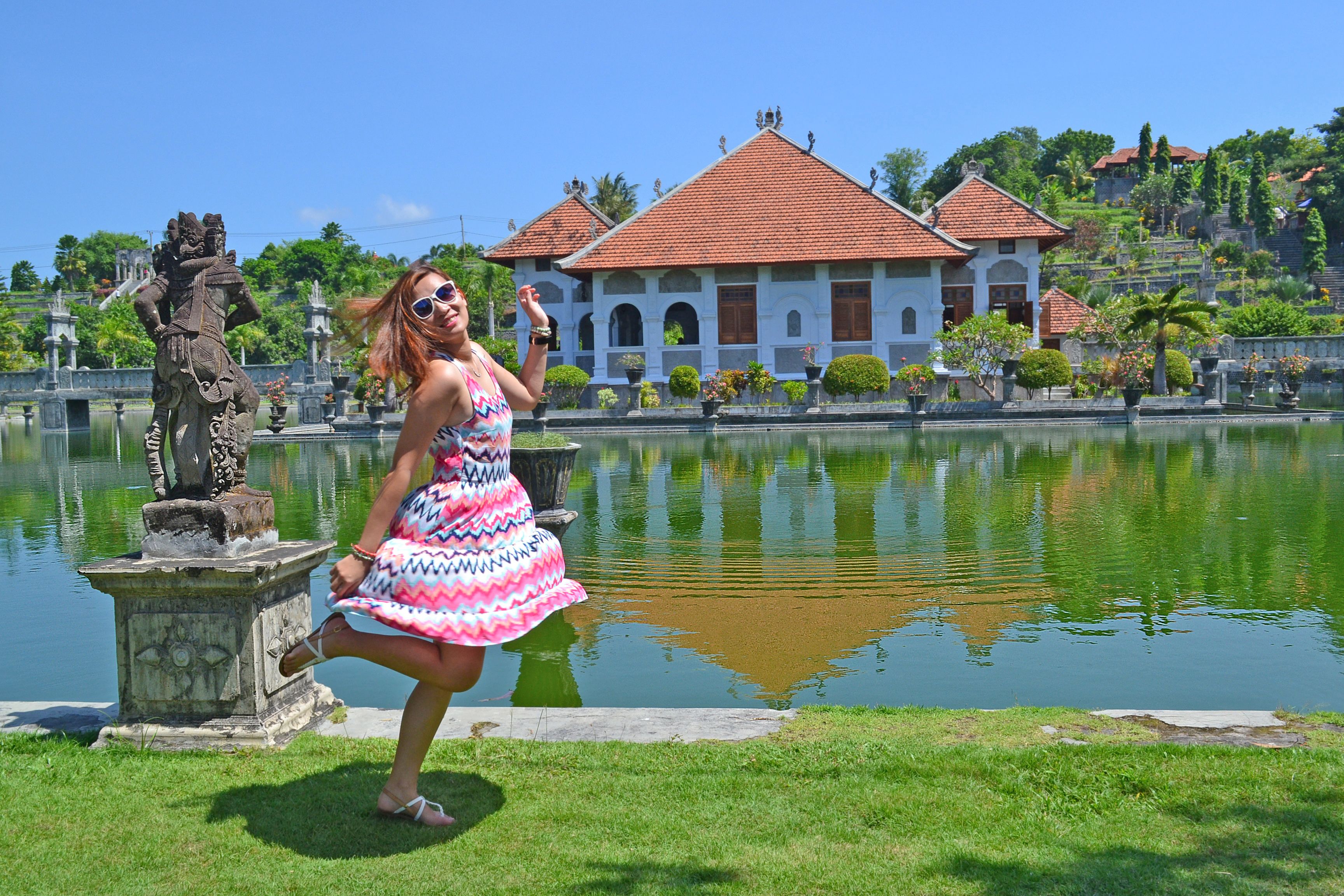 Nikon D3100 | F/11.0 | 1/400 sec | ISO - 400 | 22.00 mm
Attempt no. 2 which I think looked alright.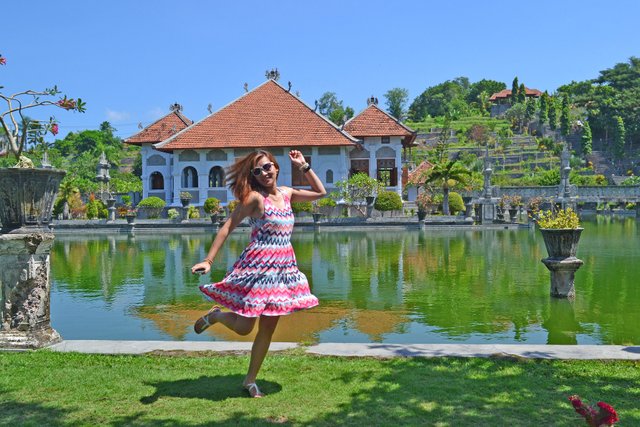 Nikon D3100 | F/11.0 | 1/400 sec | ISO - 400 | 24.00 mm
My last attempt for that day that looked like I did not even twirl but I did. 😆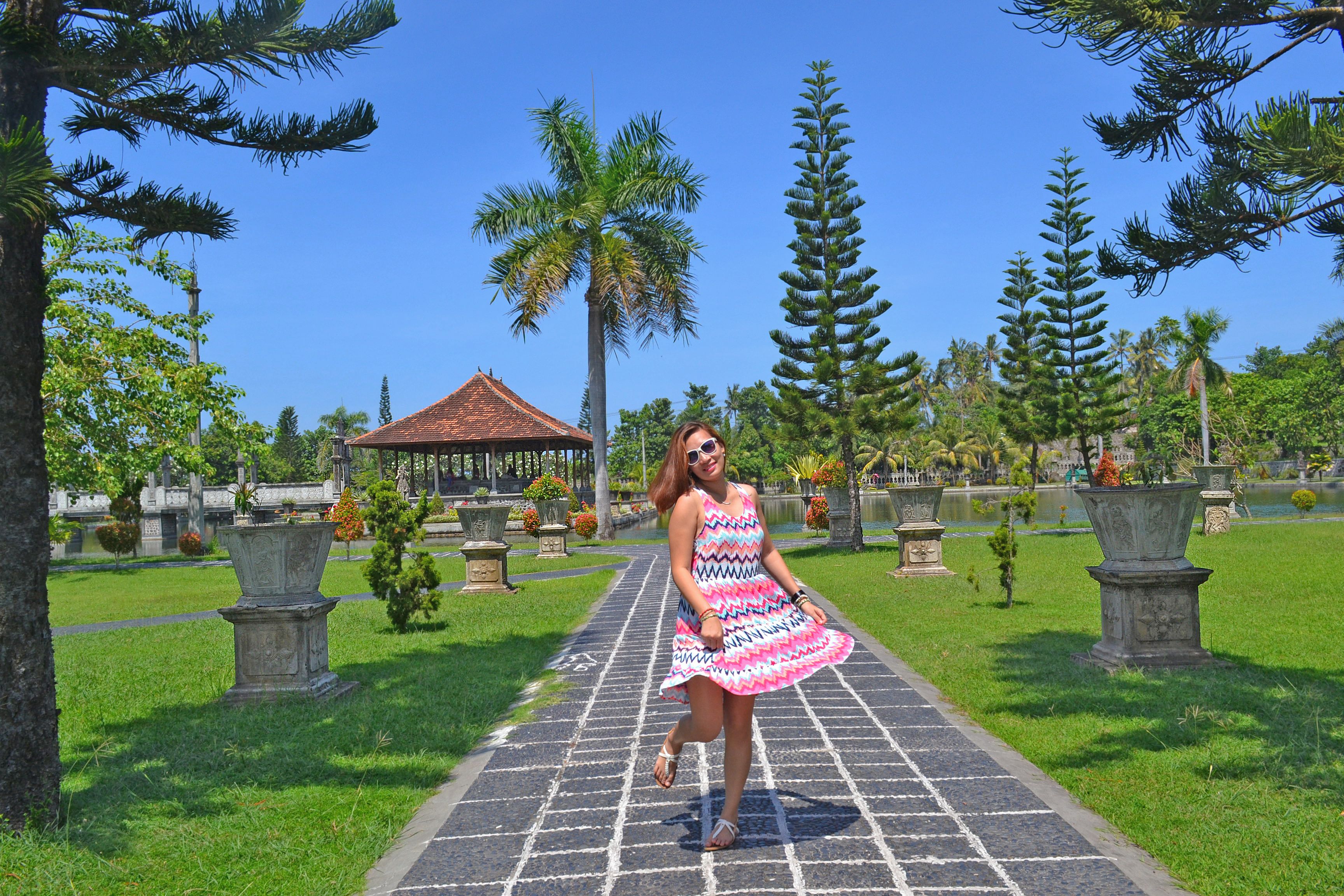 Nikon D3100 | F/11.0 | 1/500 sec | ISO - 400 | 22.00 mm
See you on the next one,
@wincee