Bitsnapp Crypto Portfolio: Fast Review of the Best Cryptocurrencies Portfolio Tracker in my Opinion
When I started to invest in crypto I remember I had all my capital in one place, Bittrex. At the time it was easy for me to track my gain/losses quickly, just by looking at the order history I could have an idea of how my trades were increasing or decreasing my capital in Bitcoin. Once I got other tokens on Binance the story got different, tracking my investment became frustrating and slower every time I was adding a new token to my portfolio. That's when I started using Blockfolio to track my portfolio. But once again, as soon as I joined another exchange I realized that updating my portfolio manually every time I made a trade was really annoying and time-consuming. When I discovered CoinStats and the API Integrations I was incredibly happy, these API Integrations can track your exchange account and update your portfolio every time you make a move in the connected exchange. This changed everything and avoided a great loss of time. But once again, I came to the point where I had to start using new exchanges and wallets that were not connected to CoinStats, and I eventually got back to manually update my portfolio where there were no API Integrations...
...until I discovered...
Bitsnapp
This relatively new Android app is just the best app when it comes to portfolio auto-tracking. Bitsnapp has a ton of API Integrations, I'm almost sure this is the app with the highest number of integrations. There are more than 25 exchanges you can connect to have your portfolio automatically update and more than 50 different wallet trackers. I'm on almost 10 different exchanges and I have many different wallets with some of my capital. Thanks to Bitsnapp I have no concerns to join new exchanges I've never used. So if you're a trader on many different exchanges like me then Bitsnapp is definitely your choice.
Right now we've been talking only about the API integrations allowed by the app. Now let's talk about all the features included with Bitsnapp.
Features
-25+ API Integrations
-50+ Wallet trackers
-Mining pools API Integrations
-1600+ Cryptocurrencies tracked and growing every day
-News section with top Reddit threads
-Custom alert notifications
-Different portfolio charts
-Basic and Full tokens lists(only for beta users)
The app is really well designed so it's easy and fast to use (if you join the beta you also get two different views you can choose between in the home page). It does really collect all the features needed by a portfolio app. I really like the way it looks as well!
The news section is really useful to stay updated on the current market situation. Add the alert functionality and you can get a really good help to manage your investments. Chart wise is almost perfect, I think this is the only app that permits you to change between different chart types. I'm not a miner so I've never tried to connect any mining pool, but if you are Bitsnapp gives you the ability to.
Screens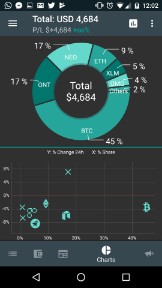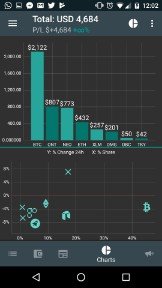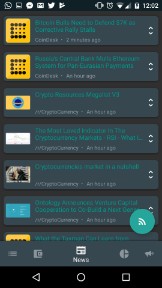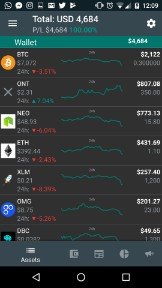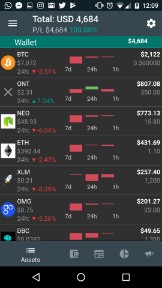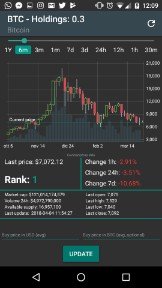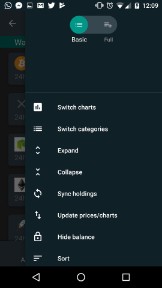 This is the home page in the beta version: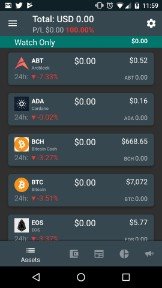 Pros
+Free app with no ads yet
+All the tokens I need
+Tons of API integrations
+Well designed user interface
+Different charts
Cons
-No iOS version yet
-Can't change tokens list positions
-Some bugs occasionally(considering I have the beta version)
Here's the Google Play Store link: Bitsnapp Crypto Portfolio
In conclusion...
...I consider Bitsnapp the best portfolio app for me. It's free and complete making it my main portfolio app. I really love what the dev is doing and how he accepts all suggestions and critiques on his Discord's channel.
Thanks for your time reading my thoughts, if you like my review give it an upvote and a share!
Cheers!