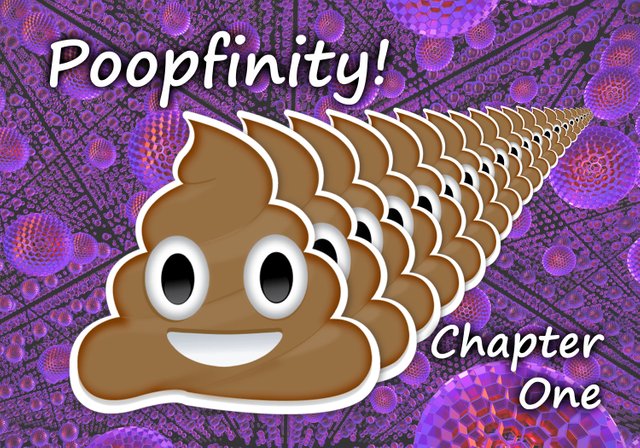 Earth #497255: Year 31608, MDTC
Southern California: Spring, 2019
---
"MOM! MOM! You're not gonna believe this!"
Billy ran down the short hallway from the living room of the double-wide.
"MOM!? Where are you!?"
Oh, for heaven's sake, thought Beth as she reached for the bathroom door to try to lock it. "I'm on the toilet, Billy! What do you want!?"
Before she could turn the lock, Billy swung the door open with panicked excitement. Beth fell back onto the toilet seat covering her lap with her hands.
"EXCUSE ME! I'm trying to..."
"Mom! You won't believe what just happened! It's Baby Tre! He..."
"Let me guess. He reached one billion subscribers on Twitch."
"No, MOM! He already did that last month! This is even bigger! LOOK!"
He handed his mom his smart phone. At the top of the screen in large bold letters read the headline:
Twitch Superstar, Baby Tre, Discovers Multiverse – Invents Machine for Travel!
"What the WHAT!?" Beth's head started spinning. She was sickened with disbelief. How can Baby Tre already be so damn awesome? He's not even six months old!
She sprung to her feet and ran out of the bathroom – her original business left completely unfinished. "I need to call Baby Tre's dad! I have to find out more about this! Billy, let me borrow your phone. Mine doesn't work. It never works!"
She grabbed at Billy's phone, but he pulled away.
"Mom, I need this to finish my homework assignment!"
"Dammit, Billy! This is much bigger than anything you need to do with school right now! Just give me the damn phone!"
"No, mom! Please! I have to get a C in this class so I don't repeat seventh grade again!" He clutched the phone tighter in both hands.
"GIVE IT TO ME, BILLY!"
Beth threw her arm out towards Billy's head and caught his eye with her elbow. Instantaneously, his eye swelled up to the size of a golf ball.
"OW, MOM! WHAT THE HELL!?" He grabbed his eye and dropped the phone on the floor.
"Oh, noooo…I'm soooo sorry, Billy. That was, like, totally an accident. By the way, if anyone asks what happened to your face, just blame your sister."
She picked up the phone and started punching in the number for Baby Tre's dad. Then she thought, Oh, crap. I don't even know his phone number!
She logged into a chat where she had previously talked with him. "Come on, bro! Please be online!" She began typing furiously.
Hi, Baby Trevid's Daddy! How are you?
are you here?
I need to talk to you right away!
Please don't ignore me this time!
???
i know you're on! i can see your status!
PLEASE ANSWER ME!!!
I promise this is sooper important!
ugh...you always do this!
HELLO???
Beth was just about to give up, then she saw some typing...
A minute passed. And then...
What do you want?
"Oh my god! He's here!" she exclaimed.
I just heard the news about your boy! how exciting is that!?
Yes. What about it?
OMGlob! the MULTIVERSE, bro! is it really real?
Seems that way.
what? how? why?
i don't even know what to say!
How does this all work?
and you can TRAVEL in it? or through it? or between it?
or?
Calm down, Beth.
Ok, sorrieeees! I just get really excited! you know me!
can we go? like, I can go with you and we can look around?
No, Beth. This isn't a game. It's science...and it's dangerous. Besides, only Baby Tre has the prototype to do this and he needs it for replicating.
Aww, man :(
how long will it be until somebody like me can go?
Probably the day after never. Leave me alone.
your a jerk!
It's you're.
dammit
i know that
i'm just tired from working all day!
can you please tell Baby Tre that I want to travel to other universes?
I'll be his best friend!
If I can get you one of his devices, will you leave me alone? Forever?
omg yes!!! promise!
Fine. Deal. I'll let you know when it's ready. I have to go now.
Yay! you don't know how happy this makes me!
I luuuuuurve you!
After signing out, Beth realized what was about to happen. She had just made a deal to get a multiversal traveling device – one of the first ever in existence. She would be pioneering interuniversal travel...as a woman.
"Oh my god! This could be HUGE!" She shouted with enough decibels to anger the neighbor yet again.
They yelled back, "SHUT UP, BETH!!!"
Another jumped in, "Yeah, calm down with all the gum flappin' all the time!"
And then a third, "For realz, bro."
"Sorry, guys! Just got really excited about something," Beth responded with a huge grin on her face.
As she thought back through what had happened over the last few minutes, a fleeting sense of joy overcame her, then vanished as her face contorted into a look of panic. She had just remembered something that she was supposed to do. She had put it off for far too long even before the whirlwind of news and potential travel preparations had consumed her.
A cold sweat had formed on her brow. Her limbs became weak and her hands began to tremble. She stumbled through the living room and passed Billy, who was now holding an ice pack on his swollen eye.
"Mom, you don't look so good right now. Are you OK?"
"Shut it, Billy! Not now!"
Beth's stomach growled like two starving wolves fighting over a baby elk. She felt her bowels loosening and tried running down the hall to the bathroom to finish what she had started – what seemed like – hours ago.
"Oh, no! I'm not gonna make it!"
She threw the bathroom door open, flung the toilet seat up, and sat down just as the house rumbled...
THPTHPTHPTHPTHPPPPPPPPPPPpppppppppppffffffthpthpppppppfffffffffft!!!
"Dammit! Not again!"
She looked down and saw her pants completely soiled from waist to knees. She was finally right about one thing:
She didn't make it.
---
SHIT is the official token of the Poopfinity! series! Engage on Poopfinity! posts to increase your chances of earning some SHIT! Learn more about this token in the bathroom!
---
Previous installments of the Poopfinity! series:
Coming Soon to the Steem Blockchain... Poopfinity!
Poopfinity! - Prologue