When I was a kid in Communist Romania, conversations with Grandma would sometimes stumble because we lived in different eras. She'd say something like: "You know that shop down on Queen Mary Boulevard.."
I'd stare at her a few moments and reply like the little smart-ass I was: "Oh, you mean the March 6th Boulevard?".
I was raised under a Communist regime and had only a vague idea about history. Naturally I would look down on poor Grandma, that had not moved on with the times.
I sometimes still refer to that road using its Communist name and my daughter gives me the same annoyed look "You mean the Queen Mary Boulevard?"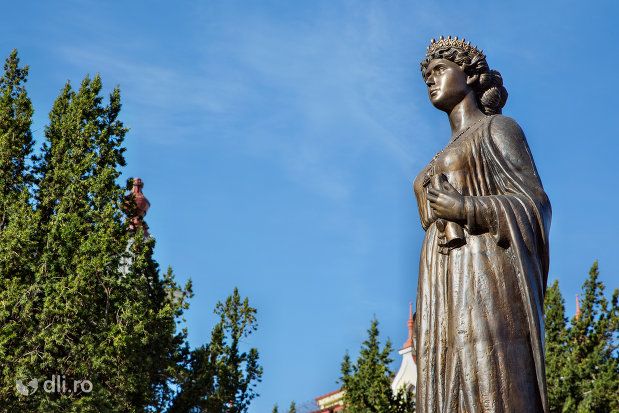 Queen Mary got her boulevard back. And a statue.
The Communists did a very thorough job trying to erase the past and create an alternative history. It worked, but only for a time.
The deluded Antifa militants toppling statues and changing names they don't like probably think they're being very progressive and original. No, you stupid ignorant masses, it's been done before plenty of times, not only by Communists, and it failed every time.
Unpersons
I grew up without any knowledge of recent history because the Communists had eradicated any trace of the "white slave owners", which, in our country were the "greedy land-owners and big industrialists that exploited the poor". All rich families were blacklisted. Politicians, civil servants, military, writers, doctors, teachers – unpersons, written out of history books.
Historical events were twisted beyond recognition. The national day was changed.
Some of the people that were taught this brave new history believe to this day that most of it was still true. The uneducated, those that would never open a book, those too arrogant to even consider that their beliefs might be wrong.
Fortunately, they don't get to write the history books. The real books are being written by those that knew the past, by those that remembered, by those that kept diaries of the horrors they've been through. All that was possible before computers and Internet. If history was not lost in the days when owing a type-writer was a criminal offense, how can these idiots believe you can reinvent history now?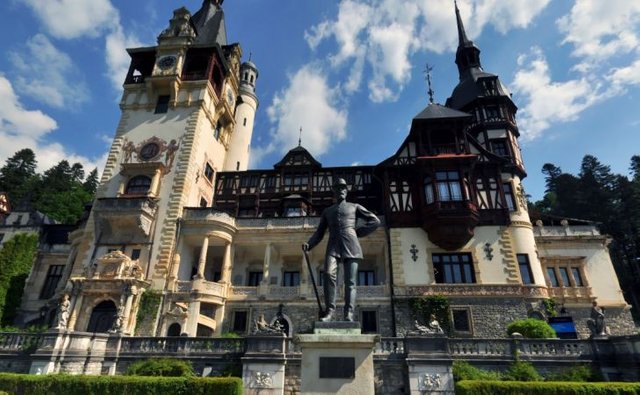 The Peles Royal Castle in Sinaia still guarded by King Carol 1st
The truth remembered
Last I've heard, they're talking about destroying Mount Rushmore and removing mentions of Washington and Jefferson. Earlier, I saw on my news feed a defaced bust of Abe Lincoln. No, snowflakes, you won't be able to eliminate the founding fathers of your country out of history.
Communists tried to eradicate all memory of our royal family, the founding fathers of modern Romania. To this day there are some who still believe the Communist's lie that our last monarch, King Michael, stole train-loads of gold when he was forced to flee the country in 1947. Much to the dismay of the entitled morons, those that remembered taught the others the truth. The King was written back into the history books.
And in his people's hearts. This is the welcome he received when he was allowed to set foot again on Romanian soil.


Half-a-million people came to greet His Majesty, in 1992
A few years ago, when King Michael was still in good health I took both my kids to see him at the unveiling of...yes, a statue. Because, in the end, he got his statue back. My kids will remember and they will tell their kids and they will remember, too.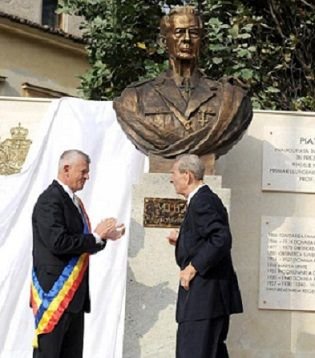 History lesson
Bonus fact:
I'm sure most of you are familiar with the name of Nicolae Ceausescu, Romania's Communist dictator. He was not eliminated from textbooks, nor from public memory. For now, we - his freed slaves - despise those who still worship him, but we don't get to write history and I think it's too early to say what will his chapter say some hundred years from now.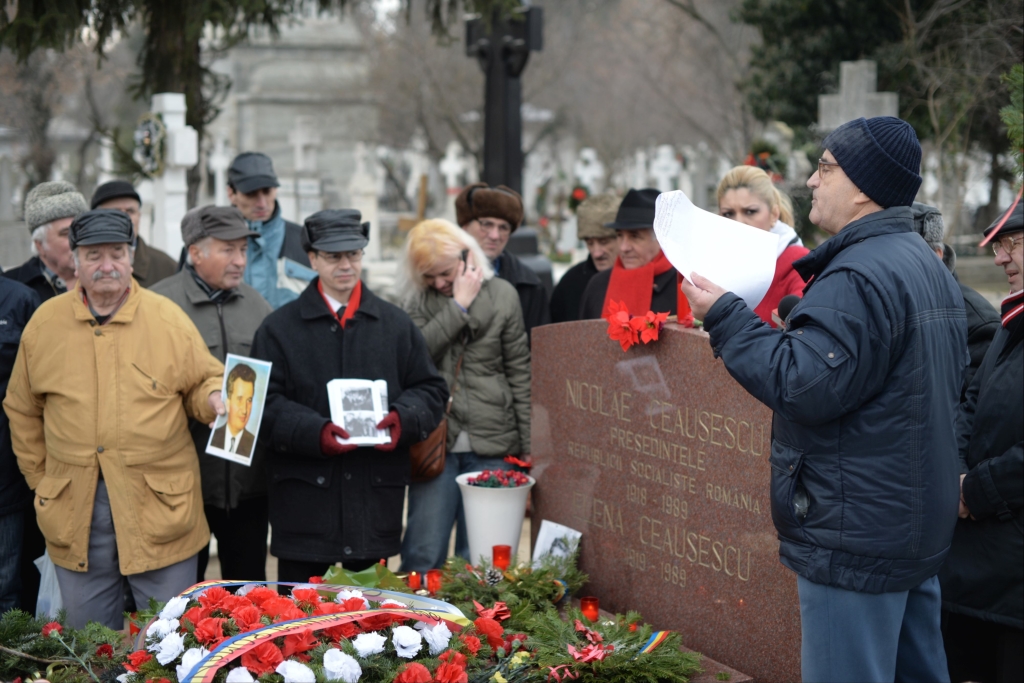 Note to snowflakes: Although the horror of his reign is still fresh with us, Ceausescu's grave was never vandalized.
The idea for this post comes from an exchange with @dwinblood, who encouraged me to write about the changing history I've witnessed. Once again, thanks for the tip.