Wciąż czekamy na pierwsze letnie owoce więc postanowiłem przygotować dla Was pyszny i zdrowy deser z dodatkiem słodkiej pulpy z mango, której to smak wprowadzi nas w letni nastrój. Połączenie smaku kokosa z mango to kwintesencja tropikalnego lata więc na pewno Wam się spodoba. Dodatkowo jogurt z nasionami chia zapewni nam dawkę energii co czyni deser również propozycją na śniadanie. Do jogurtu naturalnego dodałem mąkę kokosową, którą możemy spożywać na surowo, dzięki czemu uzyskałem jogurt o smaku kokosa, a nasiona chia nadały mu ciekawej konsystencji. Ja użyłem gotowej pulpy z mango, która w swoim składzie miała już cukier zatem nie dosładzałem całego deseru. Mam nadzieję, że przepis Wam się spodoba i wypróbujecie go sami :)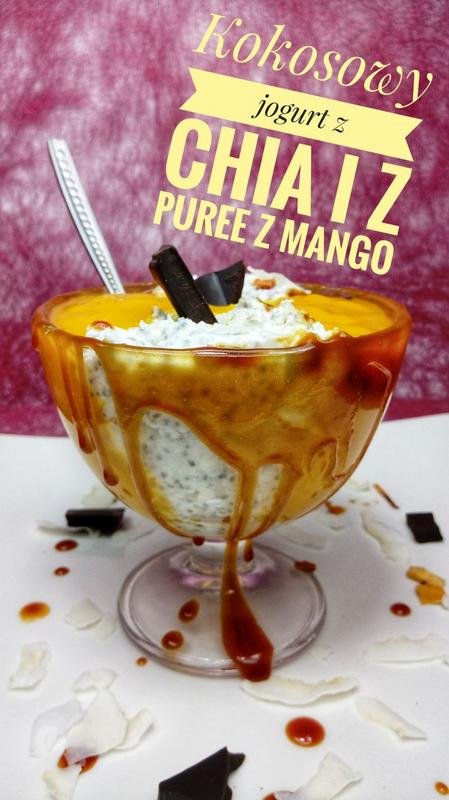 Składniki na dwie porcje:
300 g jogurtu naturalnego
4 łyżeczki nasion chia
3 łyżeczki mąki kokosowej
300 g pulpy z mango
gorzka czekolada, płatki kokosowe i suszone mango do dekoracji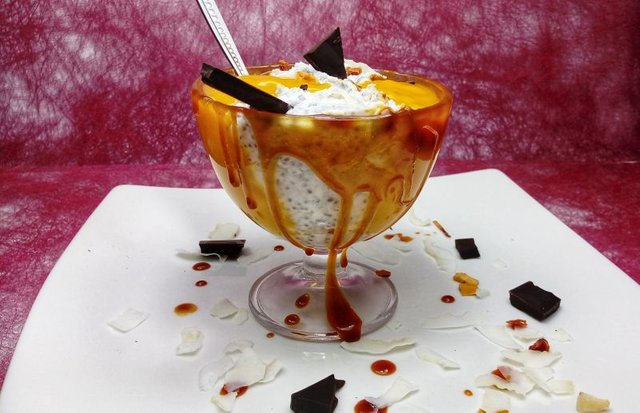 Wykonanie:
Jogurt naturalny mieszamy z mąką kokosową i nasionami chia. Odstawiamy na 15 minut.
Salaterkę dzielimy na 4 części. Możemy użyć do tego wafli. Poszczególne części wypełniamy jogurtem i mango. Usuwamy wafle.
Do dekoracji możemy użyć gorzką czekoladę, suszone mango i płatki kokosowe.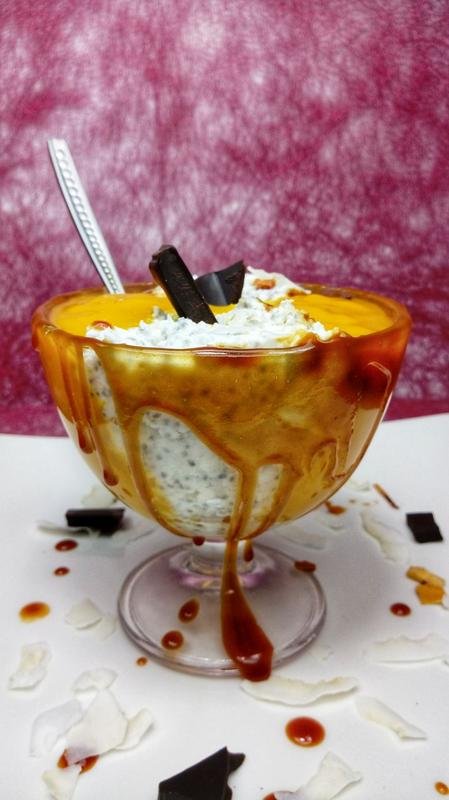 Smacznego!!!   😊