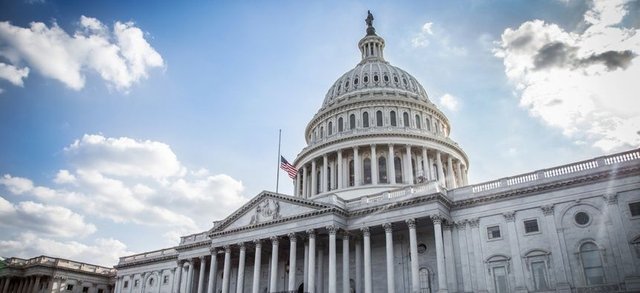 Po raz kolejny pozwalamy odebrać sobie prywatność. Codziennie oddajemy. Odbieranie prywatności odnosi się do każdego rządu bez wyjątku.
Odsprzedajemy prywatność za grosze. Wbrew swojej woli, lecz dalej ignorujemy to. Świetnym przykładem w skali światowej jest The Cloud Act.
The Cloud Act od dzisiaj jest prawem obowiązującym w USA. Ustawa pozwala zagranicznej policji na pozyskiwanie informacji na temat obywateli amerykańskich. Takie samo prawo otrzymała policja amerykańska. Bez nakazu, bez procesu, bez zawiadomienia obywatela. Brzmi jak historia prosto z dystopijnego świata. Od teraz jest rzeczywistością. Można jescze więcej o The Cloud act poczytać tutaj
The Cloud Act w szczególności :
Pozwala policji zagranicznej (pisze z pespektywy amerykanina) zbierać informacje i podsluchiwać wszelką komunikację pracowników amerykańskich firm bez odpowiedniego nakazu (warrant),
Pozwala obcym narodom żądać danych osobowych przechowywanych w Stanach Zjednoczonych bez uprzedniej rewizji danej sprawy przez sędziego,
Pozwala zagranicznej policji na zbieranie czyichś danych bez uprzedniego powiadomienia,
Wzmacnia działania policji w zakresie pozyskiwania danych obywateli.

Radzę zapoznać się z treścią ustawy, gdyż prędzej czy później spotka to też nasz nieszczęśliwy kraj.
Następnie polecam zapoznać się z treścia twittów dotyczących porad jak zachować prywatność w sieci - > https://twitter.com/cryptoHITMAN/status/971587209013981185
Temat jest szczególnie na czasie ze względu na ostatnie newsy o Facebooku i kampanii prezydenckiej Donalda Trumpa. Nie można ignorować tak poważnej kwestii w czasach gdy legislacja pozwala sobie na co raz więcej, godząc w godność i rozum człowieka.