Witam was kochani.....
Golden Retriever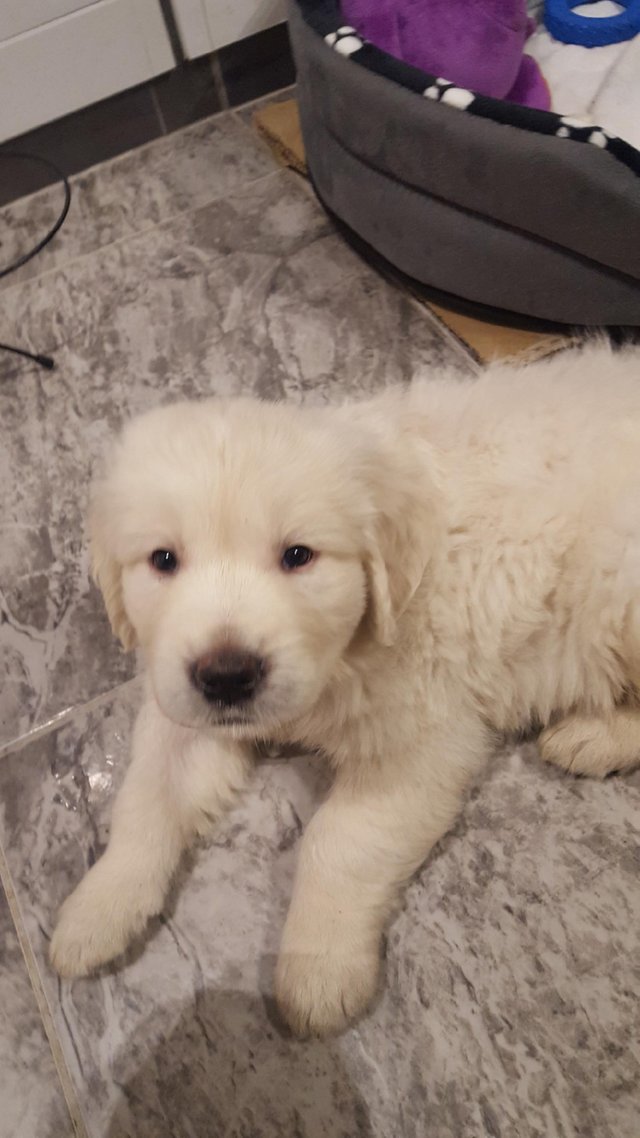 Jest to piesek , który zakupiliśmy wnukowi na Imieniny . Jest to rasa psa rodzinnego,przewodnika,oraz pies myśliwski i pies wodny.
Zakupiliśmy ze względu iż te psy są przyjazne do dzieci z upośledzeniem mózgowym i porażeniem
Mój wnuczek , który ma 3,5 latka ma porażenie mózgowe lewej strony .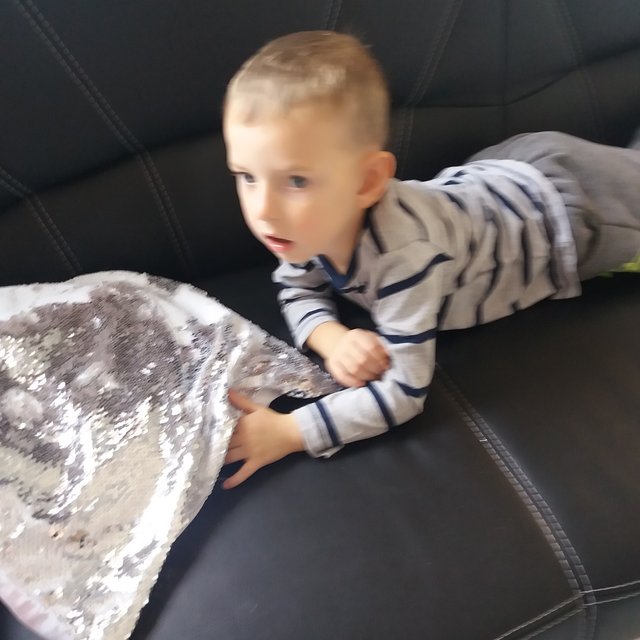 Ta rasa pozwoli mu na lepszą terapie bo do tej pory ma 3 razy w tygodniu .
Oczywiście piesek po pewnym okresie przejdzie szkolenie . Te psy potrzebują tego z tego względu że są ufne dla człowieka wszędzie ich pełno ,przyjazne ,cierpliwe ,i towarzysze zabaw z dziećmi .
Prezent był zakupiony na 5 ,Kacperek był zadowolony chociaż troszeczkę się go bał ale myślę , że z czasem będzie
śmielszy i się przyzwyczai .
Zakupione zostało także legowisko do pieska i karma .
Najważniejsze było imię do psa ,po długim namyśle zostało nadane a wabi się " DOLAR "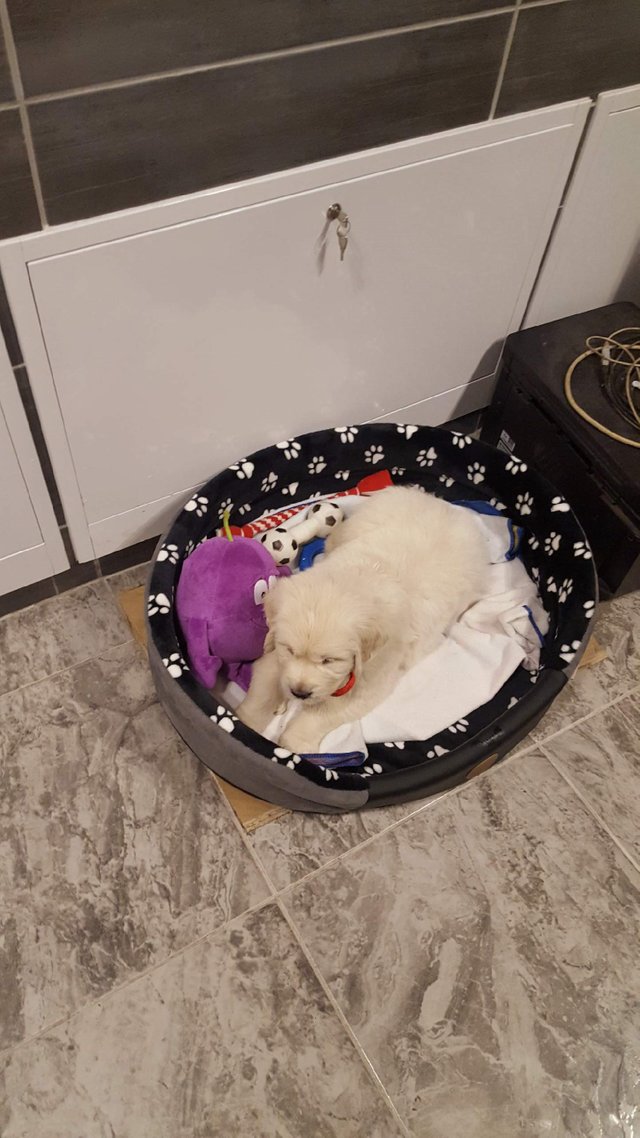 fot. samsung J5
@mariaaneta1971 Pozdrawiam !!!