Cześć, trochę mnie tu nie było.
Postanowiłem wrócić i napisać czemu odszedłem od steemit, porzuciłem swój projekt zbierania na wymarzone auto i zniknąłem na jakiś czas.
Dla tych co mnie nie kojarzą, polecam jeden z moich postów: https://steemit.com/life/@gustoo/challange-i-will-buy-dream-car-datsun-280-zx-using-money-earned-by-blogging-on-steemit-1-or-kupie-samochod-zarabiajac-na
Generalnie postanowiłem uzbierać $20000 na wymarzony auto poprzez pisanie postów na steemit.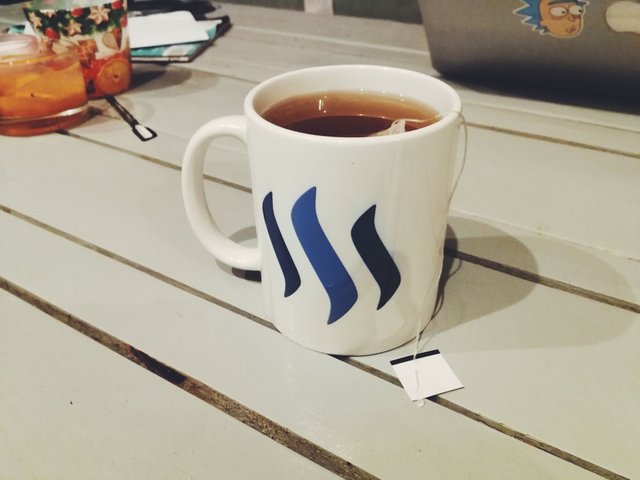 Dlaczego zniknąłem?
Nastąpiło to niespodziewanie, bo nie planowałem przestać pisać na steemit i być częścią tej super społeczności. Aby zrozumieć czemu odszedłem bądź zrobiłem sobie przerwę, musiałbym opisać jak dużo rzeczy się u mnie działo na przełomie 2016/2017. Nie będę tutaj wchodził w prywatę, ale to były chyba najintensywniejsze dla mnie lata, pod względem zmian/stresu/robienia dużej ilości rzeczy.
Pod koniec roku jeszcze udałem się na podróż do USA/Meksyku, którą po części dokumentowałem na steemit, ale zrobiłem to po łebkach, bo chciałem zrobić to po powrocie do Polski. Podróż ta była ostatnim dużym wydarzeniem, po którym zrobiłem sobie przerwę od wszystkiego. Nigdy wcześniej tak się nie czułem, ale byłem po prostu maksymalnie wyczerpany fizycznie i psychicznie. Potrzebowałem odpoczynku i to takiego porządnego.
Dlaczego nic nie napisałem, nie pożegnałem się?
Nie miałem na to siły, czułem się całkowicie wypalony twórczo i nie miałem ochoty na nic. Totalnie odciąłem się od wszystkiego, co wymagało jakiejś kreatywności czy pracy "po godzinach".
Co z projektem?
Właśnie zastanawiam się czy nadal chcę zbierać pieniądze na to auto. Niby taki samochód to super sprawa, ale z drugiej strony, aż głupio wydać tyle pieniędzy na auto. Myślę, że z pieniędze rzędu $20000 można znacznie lepiej wydać. Nie wiem zastanawiam się jeszcze czy cel nadal aktualny. Cel zebrania $20000 nadal aktualny, co do wydania tych pieniędzy to nie jestem jeszcze tego pewien. Dajcie znać czy powinienem trzymać się celu?
Obecna wartość mojego konta to: $270 (przed odejściem miałem około $120).
Jest to oczywiście skutek wzrostu kursu steemit, a nie mojej pracy.
Czy wracam na steemit?
Mam nadzieję, że tak. Czuje się już znacznie lepiej, wracam do moich codziennych hobby itp. Wydaje mi się, że przyszedł też czas na steemit :)
O czym będę pisać?
Tak jak kiedyś, z tym, że kilka pierwszych postów chciałbym popisać jeszcze o USA/Meksyku, bo mam dużo fajnego materiału.
Dajcie znać co myślicie o tym celu?
Jak chcecie być na bieżąco to follow: gustoo