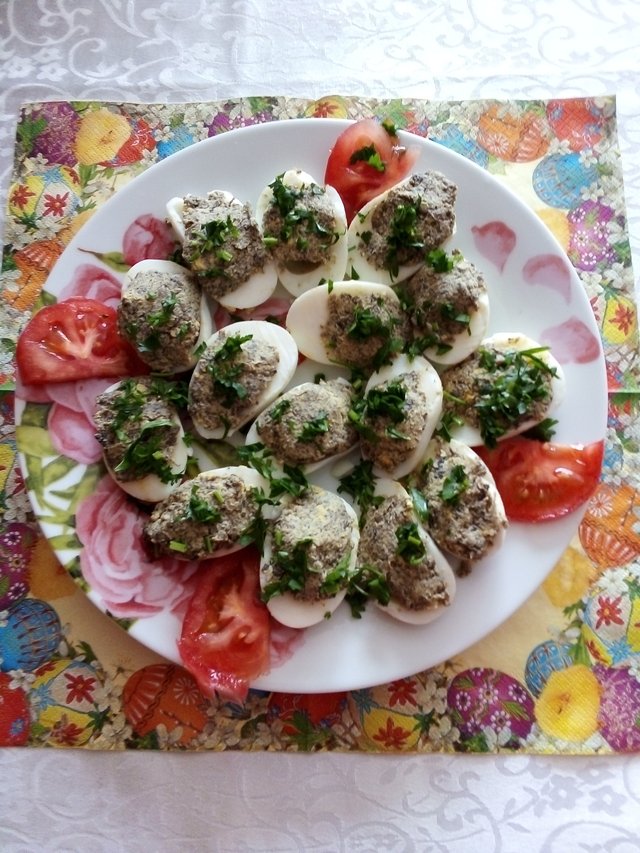 Witajcie.
Dołączając do konkursu kulinarnego, pragnę Wam przedstawić moje tradycyjne danie na Wielkanocny stół. Bez niego nie może się odbyć śniadanie wielkanocne:) Ten smak chodzi za mną cały rok, więc czasami i w ciągu roku zrobię, ale nie za często, żeby na Wielkanoc smakowało. Polecam i Wam, bo jest pyszne, zdrowe i bardzo łatwe w przygotowaniu:
Składniki:
10 jaj wiejskich
10 pieczarek
2 łyżki oleju kokosowego bezwonnego
sól, pieprz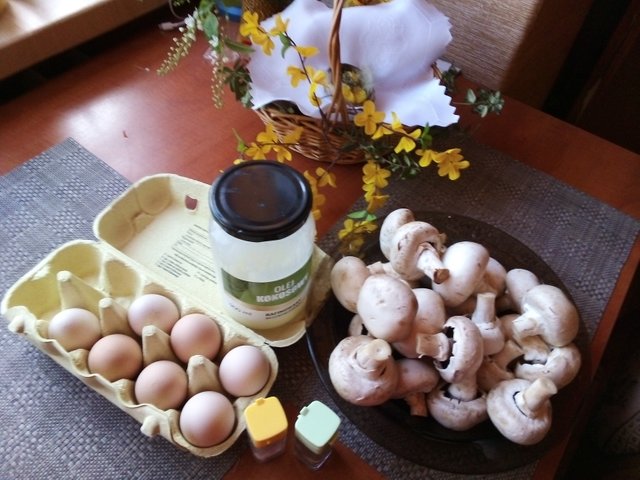 Wykonanie:
Na drobne tarce trzemy umyte pieczarki. Jeśli są starawe, to trzeba obrać, jeśli świeże, to ja nie obieram. Następnie dusimy je na oleju ok. 20 minut, aż całkiem odparują. Tymczasem gotujemy jaja na twardo.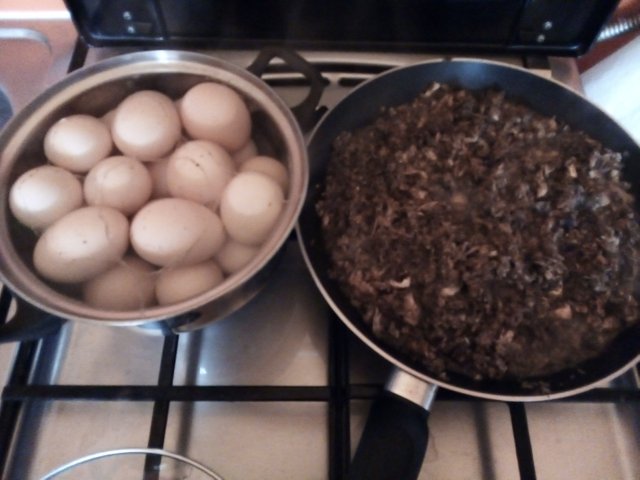 Gdy jaja się ugotują, zalewamy zimną wodą, aby skorupka łatwo się obierała. Obieramy, kroimy wzdłuż na pół i wyciągamy żółtka. Łączymy je z pieczarkami i przyprawami. Wszystko dokładnie mieszamy i faszerujemy jaja.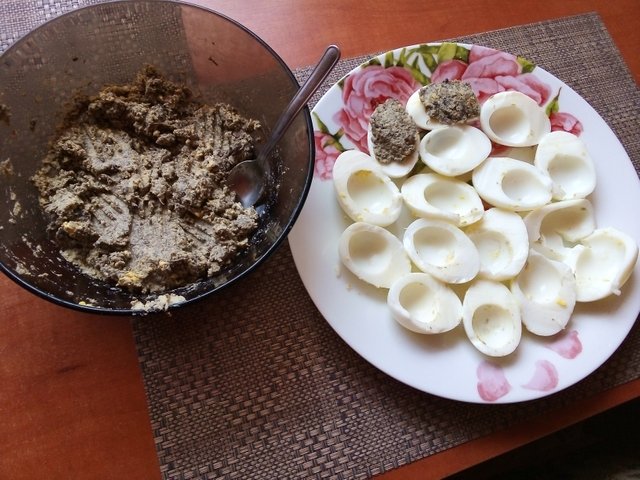 Przystrajamy zieloną pietruszką, pomidorem lub czym macie kolorowym. Życzę smacznego.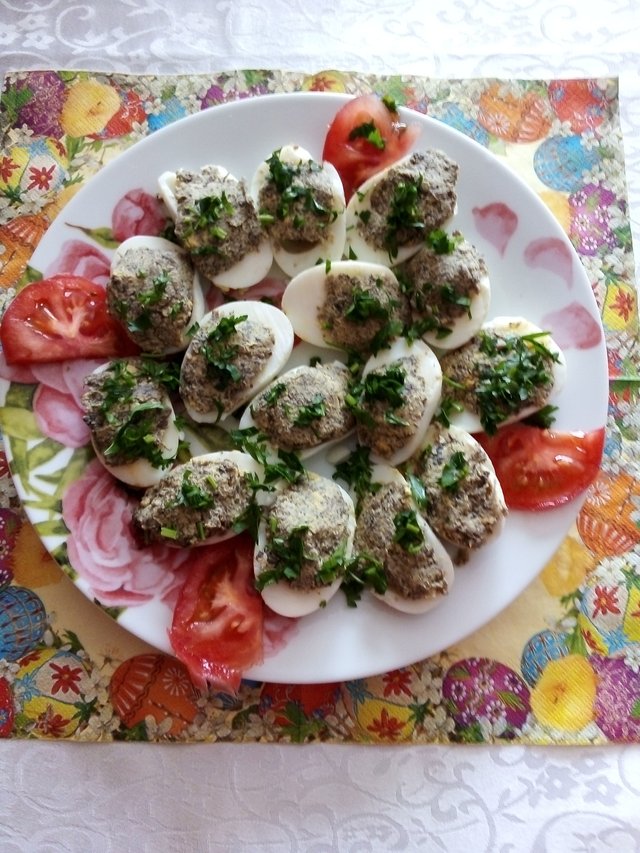 A jeśli braknie, to zawsze można dorobić:) Ja tu miałam mniej pieczarek, więc wyszły bardziej żółte, ale też przepyszne.