I'll never be better than others. Nigdy nie będę lepszy od innych.
English
In everything I do there is someone who's doing better than me which means that anything I do I'm worse. I'm worthless, meaningless, a problem. I'm nothing.
I could write a lot about the imposter syndrome but I hardly know anything about it. I know I get hit by it every now and then. I feel I'm worse than others think. I feel like a fraud that just about gets away with it, and the tragedy is getting closer and closer every time. They will catch me eventually and I will be naked: incompetent, boring, weird, annoying, not trustworthy, unreliable.
Phil, my manager, did wonders: he reassured me, he gathered feedback, got my opinion about myself, built a plan, helped me progress with it. I almost snapped and it was paralysing. He saved me.
Around the same time I started baking as a hobby, started sharing my bread and received appreciation about things I couldn't do even days before. People wanted something I made, I knew it was just right, just the best ever. I used it to work around many of my social struggles.
This is not my best, but a pretty damn good loaf, Tarzynkowy: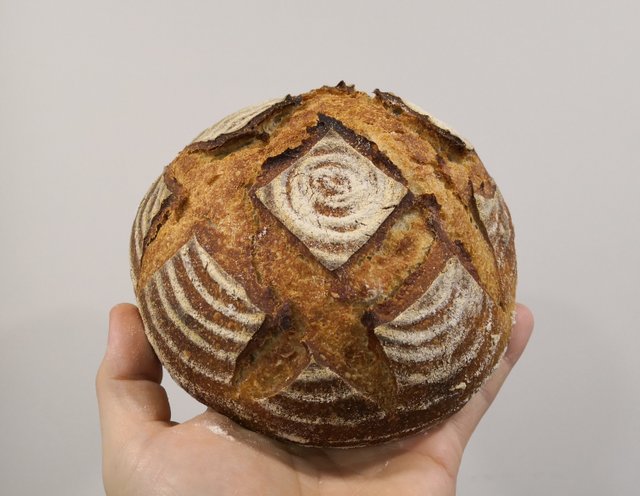 I once wrote about the power of mediocrity. It's a simple concept: I'm mediocre. I'm not the best, but I'm not the worst.
I've learned that what matters the most is constant comparing oneself with oneself yesterday. Evaluating one's own expectations and adjusting them. Making plan for improvement, executing it and repeating. Try, try, try again. Repeat. Reevaluate, readjust, get better than the last time, draw conclusions, plan.
This is the same recipe, four years ago: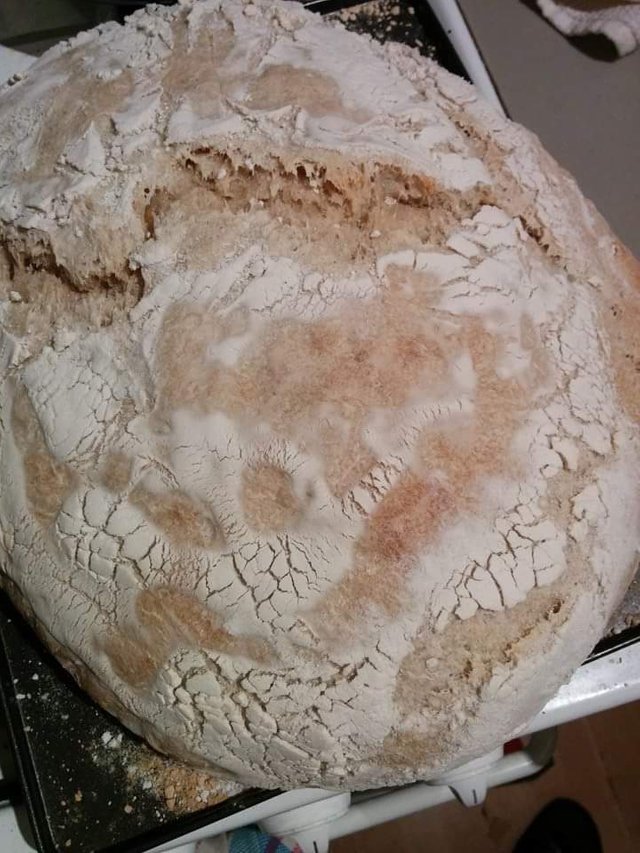 Isn't it beautiful? The best I could do.
I still hardly know anything, but I can help others a bit. And I have right to not know. This is OK, as long as I don't give up. Try again.
If you struggle with yourself, tell it. Ask for help. It's OK to feel vulnerable, people have that. It's not embarrassing. Ask for help, let others see the struggle. It might, just might help. Try.
Polish
We wszystkim co robię ktoś jest ode mnie lepszy, czyli cokolwiek robię, jestem gorszy. Bezwartościowy, bez znaczenia, problem. Jestem nikim.
Mógłbym napisać wiele o syndromie oszusta, ale w rzeczywistości nie znam się na nim. Wiem za to, że czasem mnie on dopada. Czuję że jestem gorszy niż inni myślą. Czuję się jak oszust, któremu ledwo ledwo udaje się uniknąć bycia zdemaskowanym. Co gorsze, za każdym razem brakuje odrobinę mniej. W końcu mnie złapią i będę nagi: nie kompetentny, nudny, dziwaczny, irytujący, niewiarygodny, zawodny.
Phil, mój manager, dokonał cudu: uświadomił mnie w moich kompetencjach, zebrał opinie innych, wyciągnął ze mnie opinię o mnie, przygotował plan, pomógł mi go realizować. Prawie pękłem, to było paraliżujące doświadczenie. Zostałem uratowany.
Mniej więcej w tym samym czasie zacząłem piec chleb, dzielić się nim i być docenianym w tym, czego nie potrafiłem nawet kilka dni wcześniej. Ludzie chcieli czegoś, co robiłem, wiedzieli że jest takie jak trzeba, najlepsze. Wykorzystałem to, aby obejść wiele z moich trudności w interakcji z ludźmi.
Może to nie jest mój najlepszy, ale całkiem niezły chleb, Tarzynkowy: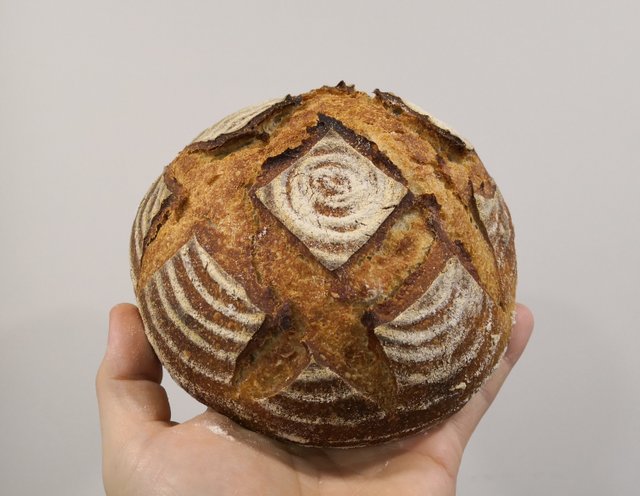 Swego czasu napisałem o potędze przeciętności. Proste założenie: jestem przeciętny. Nie najlepszy, ale i nie najgorszy.
Zrozumiałem że najistotniejsze jest nieustanne porównywanie siebie ze sobą wczoraj. Ocenianie swoich oczekiwań i dostrajanie ich. Planowanie własnego rozwoju, realizowanie i powtarzanie. Próbuj, próbuj, jeszcze raz próbuj. Powtórz. Oceń, dostosuj, popraw się w stosunku do poprzedniego razu, wyciągnij wnioski, planuj.
To chleb z tego samego przepisu, cztery lata wcześniej: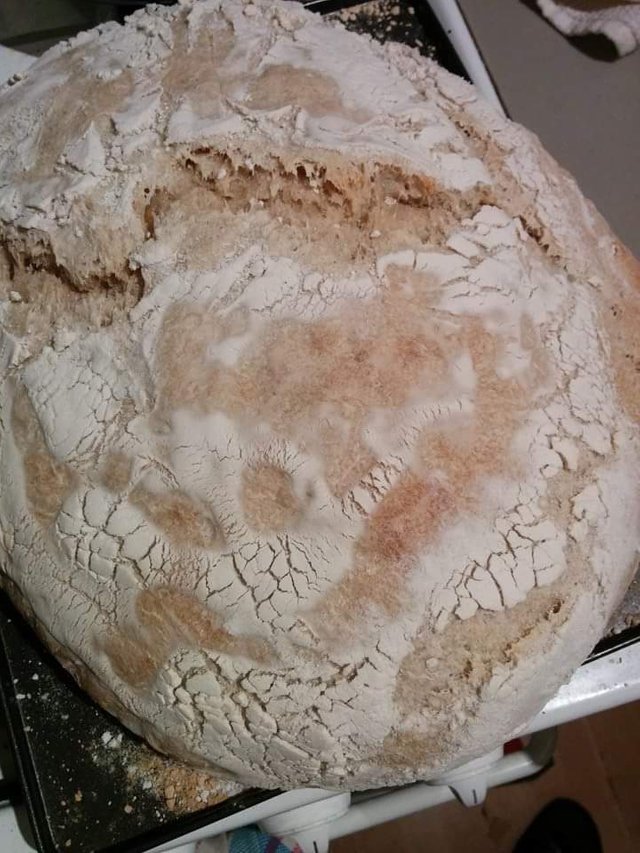 Czyż nie jest piękny? Najlepszy jaki umiałem zrobić.
Wciąż ledwo co wiem, ale potrafię pomoc innym. I mam prawo nie wiedzieć. To jest w porządku tak długo, jak długo się nie poddaję. Spróbuj jeszcze raz.
Jeśli masz trudności ze sobą, powiedz o tym. Poproś o pomoc. To jest w porządku, ludzie tak mają. To nie powód do wstydu. Poproś o pomoc, powiedz innym o tym. Może się okazać, że to pomoże. Spróbuj.