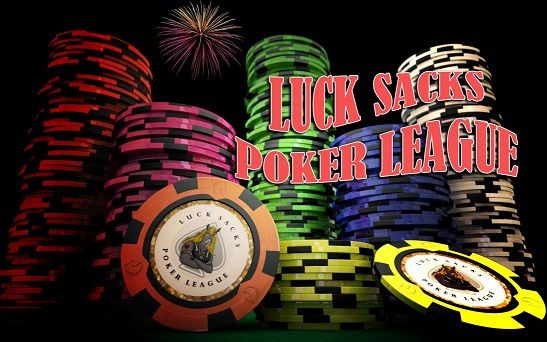 Image Stolen From @tuck-fheman
Steem Poker League
Let me tell you a little about SPL
I've gotten to know them pretty well
It's a completely free poker site
Yes, you absolutely heard that right
There is no cost and you win SBD
Freerolls are always running daily
Hop in a game to see if you can place
Easy now, this isn't a race
You gotta be patient, hold on to your stack
All in first hand? Man you're whack
Let's get to know a few of the crew
Go ahead and grab yourself a brew
The guy in charge goes by Tuck
Stay on his good side, with some luck
@bethalea is our team mom
Some say she's even the bomb
@bigpchef is our weed guy
No, don't contact him to buy
@nicnas helps out and runs community casino
Check it out, even if my hand always blows
@Kryptik kind of came out of nowhere
I hear he likes to draw dick pics, don't stare
@Dontstopmenow is the SPL God of donating
Try to catch him, we'll be waiting
@Themarkymark runs @buildawhale
If that doesn't convince you, you're pretty stale
@Ats-david showed up and is good for business
Give him some love, vote @ats-witness
@blocktrades also gives us some votes
How sweet is that? Totes McGotes!
@rawdawg is probably my favorite name
It's a sex joke, so you know it's not lame
I can't list off everyone who makes this great
That would take too long, and it's getting late
So don't be offended, don't feel left out
You're all super special, without a doubt
So let's get to the important conclusion
Pay attention so there's no confusion
Sign up for the Steem Poker League today
Put your game face on, it's time to play


I hope y'all enjoyed that as much as I did. If you like poker and haven't checked it out yet, I highly suggest you do. It really is an absolute blast! If you have any questions, feel free to post them below or check out @tuck-fheman.
I am still open to more suggestions. Give me a topic and I'll do my damnedest to write a poem for you. It can literally be about anything - happy, sad, funny, depressing, whatevs. If you want a personal poem or something specific, please be sure to give me enough information or anything that you would want included. Hopefully this will catch some speed and a lot of people will want their very own personalized poem. If my poem meets your standards, then all I ask for is a resteem to spread the joy. Thanks for reading and let's hear some ideas!
50% of post rewards will be donated back to SPL to help fund more freerolls!

Check out some of my other recent poem adventures!
Grow Pro Junior
Sports Gambling
Recycling