Pogo - Larvitar Community Day!
On this past Saturday, Trainers saw the Larvitar Community day event happy from 11 am to 2 pm PST. Did you go out and get yourself a Larvitar? Any luck with the shines? Better yet, did you upgrade a Pupitar to a Tyranitar and gain the exclusive Smack Down fast move?
Here's my results.
11 Shines total. Almost 200 Larvitar seen. Evolved five new Tyrannitars for the exclusive fast move with two of them from shiny. Great day in my opinion!
Larvitar seen before the event.


Larvitar seen after the event.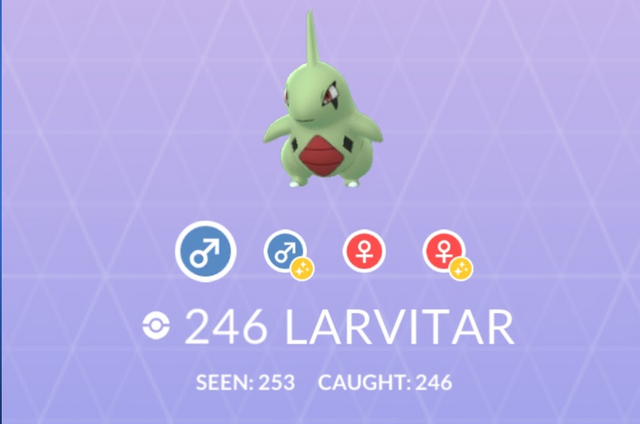 The Larvitar/Ttar Shiny collection.