¡Saludos cordiales!
Este poema forma parte de un Desafío de 365 días de poesía inspirado en la foto. Esta es mi entrada 140, espero les guste.
Cordial greetings!
This poem is part of a Challenge of 365 day of poetry inspired by the photo. This is my entry 140, I hope you like it.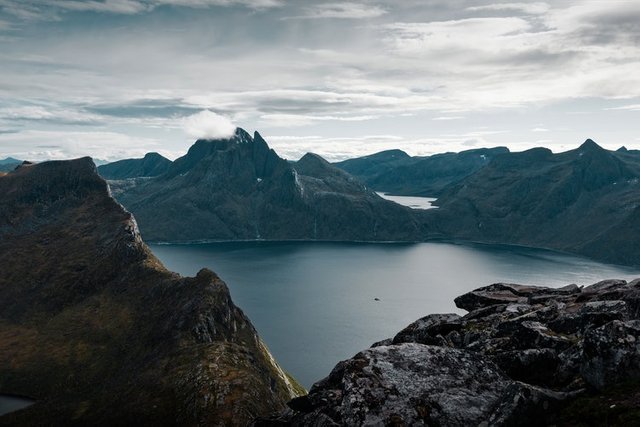 "Si el espacio es infinito, podemos estar en cualquier punto del espacio. Si el tiempo es infinito, podemos estar en cualquier punto en el tiempo."
Jorge Luis Borges
Lapislázuli
---
En la oculta efervescencia de lo efímero,
los alimentados con desvaríos y frustraciones,
los que nos empeñamos
por justificar el júbilo de estar aquí,
codiciamos la vastedad del lago
y sólo nos pertenece la salpicadura del agua
al recibir una piedra.
Como las colinas,
debías desbordarnos
serena lámina de lapislázuli.
Nos desesperamos
por descifrar señales en la incertidumbre,
ambicionamos la seguridad de las montañas
y sólo nos pertenece
la helada indolencia de témpano,
el retorno al polvo
como pavesas que la brisa sopla,
perdiéndonos en las tinieblas para siempre.
---
---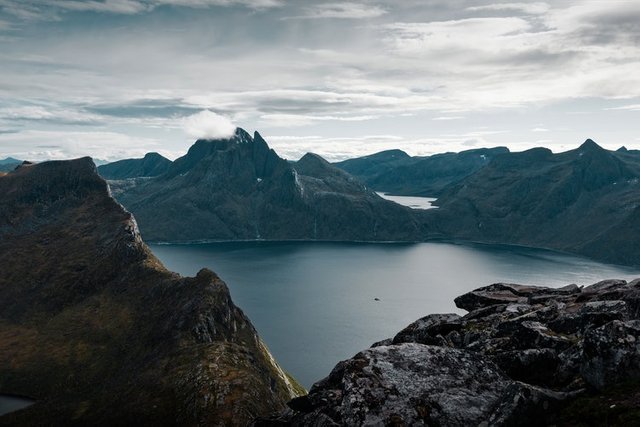 "If space is infinite, we can be anywhere in space. If time is infinite, we can be at any point in time."
Jorge Luis Borges
Lapis lazuli
---
In the concealed effervescence of the ephemeral,
those fed with delusions and frustrations,
those of us who stubbornly
for justifying the joy of being here,
we covet the vastness of the lake
and only water splash belongs to us
by receiving a stone.
As to the hills,
you had to overflow us,
serena lámina of lapis lazuli.
Those of us who despair
for deciphering signals in uncertainty,
we aspire to the safety of the mountains
and it only belongs to us
the icy indolence of iceberg,
the return to dust
like pavesas that the breeze blows
getting lost into darkness forever.
---
---
---

By Zeleira Cordero @zeleiracordero.

05/04/2019


Photo by Ansgar Scheffold on Unsplash

Separator:
Cat
Simplemente Gracias

For your kind reading... Thanks!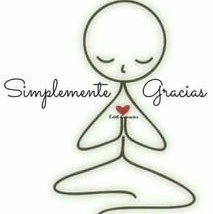 Posted from my blog with
https://wordpress.org/plugins/steempress/SteemPress
http://zeleiracordero.vornix.blog/2019/04/05/lapislazuli-lapis-lazuli-bilingual-poetry/