Happy Women's Day + Longing to Bloom (Poem) for a forthcoming song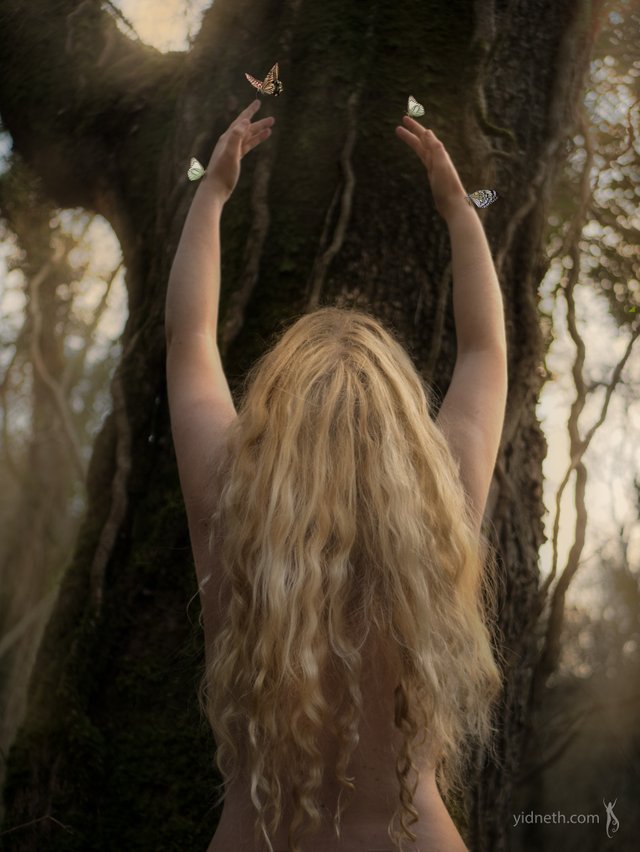 Above: "Awakening" Me two weeks ago... Welcoming the light and grounding in the woods.
It's been a lot of TURMOIL in 2020 and as I can see it's been quite tempestuous around here as well, so hope this is a peaceful stop today. We are going to thrive.
I'm myself learning how to breathe again... count and battle the ghost of anxiety, overcoming my frustrations and healing in so many ways... but today it's a special day and though I'm a slow posting and you know that today is...
Happy International Women's Day
I wanted to wish a HAPPY WOMEN'S DAY and a warm hug to all my fellow sisters in the world... all of you... creators, artists, singers, dancers, mothers, daughters... those who weave kindness in the world, those who care for others, those who sacrifice for the greater good...
SHARE in the comments Women who inspire you...
Please let me know in comments in any field... arts, your family, your friends... Today is our day!
My mother taught me to be kind and to care for all living creatures. We used to collect left overs to feed the stray cats and dogs and until High School they would follow and guard me :) like my little army. My mother is one of the kindest person I have ever known to the point she sometimes has been taken advantage of, but you know what... I believe in kindness... all the way... and that is because of her.
Remember there is a GODDESS inside you.... Have you realized my "Yidneth" logo is a also a woman lifting her arms.
Here a post that explains the origins of my logo and user name YIDNETH
https://steemit.com/steemitnamechallenge/@yidneth/steemit-name-challenge-what-is-yidneth-a-graphic-novel-nourishing-all-my-music-projects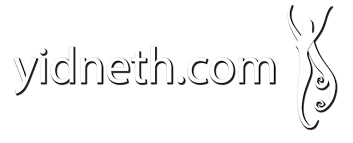 LONGING TO BLOOM (POEM)
![image.png](UPLOAD FAILED)
This is a song I'm working on and it has a very oriental vibe. There will be an instrumental version using only sounds from the library NADA gently endorsed by Eduardo Tarilonte (Best Service) and then a sung version. These are the English Lyrics and working now in adding either a verse in Chinese or even a Chinese version if it's adaptable. The Library of sounds NADA includes so many relaxing sounds and it's meant to compose Relaxing Chill and meditation tones but it also features so many oriental instruments like koto, guzheng and others that the entire song ended up having this ethno vibe. In fact keep on reading later I am trying to translate a verse into Chinese. If you are a New Age musician and you're interested in NADA you can visit this link https://www.bestservice.com/nada.html
Lyrics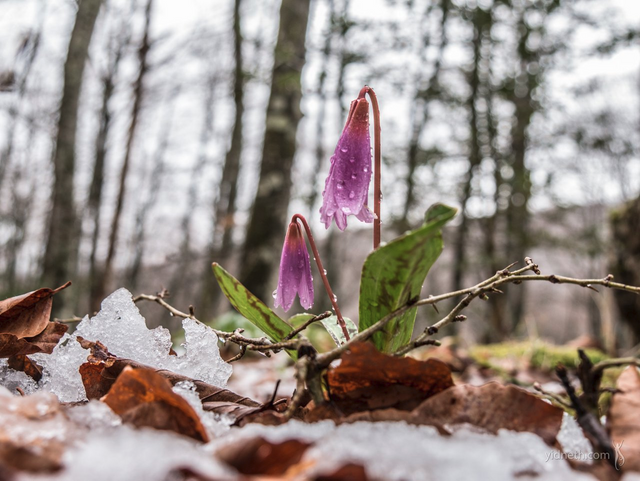 I felt so alone
left in the cold
in utter silence
Waited for so long
my time to grow
out from this darkness
Longing to bloom
unfolding into the sun
gilded by light
I'm fire
Longing to bloom
and do what needs to be done
to unleash my heart's desire
I felt my chance was close
found what I lost
my worth, my power
And once I learned to unlock
that inner voice
it became louder
Longing to bloom
unfolding into the sun
gilded by light
I'm fire
Longing to bloom
and leave all dim thoughts behind
I'm meant to reach much
higher
Longing to bloom
longing to bloom
渴望绽放 Kěwàng zhànfàng
The song features many ethnic folk instruments like Dizi Flute (I'm learning to play) and also many sounds from a library I was endorsed: NADA by Eduardo Tarilonte. The library includes so may dreamy pianos, pads, meditative drones and bells but also a lot of folk ethnic Chinese instruments which I particularly have a weak spot. So I'm trying to change one of the verses and translate it in a way that flows "right" Thus, looking for Native Chinese listeners because I am trying to adapt one of the verses into Chinese and I want to make the flow and rhyme well and or course do my best to pronounce it right. So if so feel free to contact me via DM on my site yidneth.com, or through instagram instagram.com/yidneth
Or look for me on my discord
** All is Blooming again indeed
This picture was taking with my phone earlier this week in my neighbourhood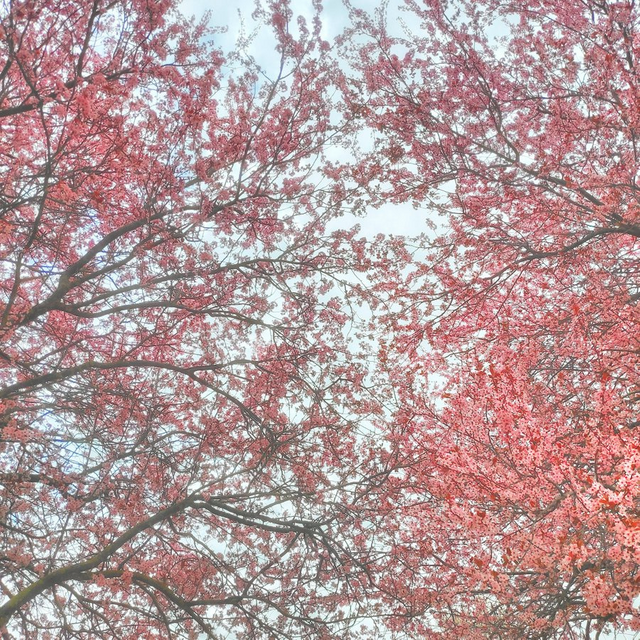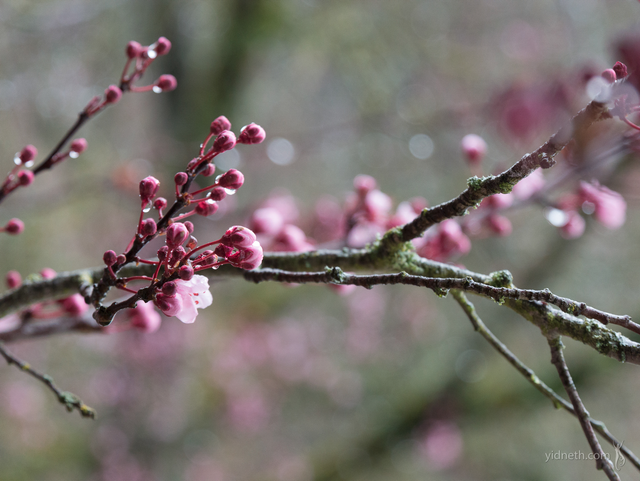 Above: My neighbourhood blooming earlier on this week
** Video Sneak peaks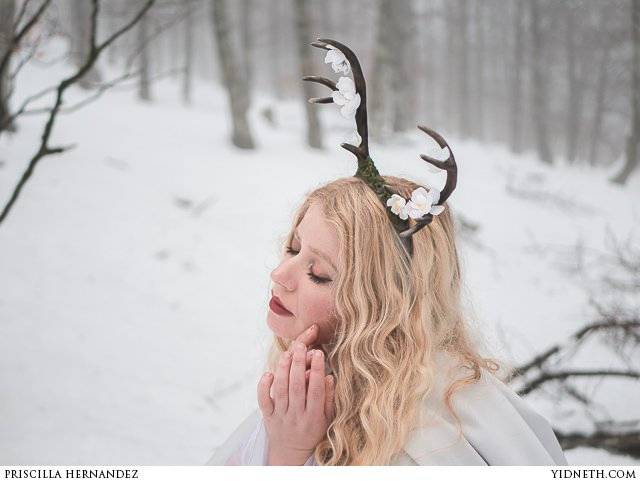 And this is a sneak peak of the videoclip, I recorded part last year (though the song was not done the title and idea was and filmed some footage) Finishing this Spring becoming once more seasonal song like The Waking of Spring, Grow (Summer), I steal the leaves and so on. One day all the seasonals will be compiled into an EP but so far working on them as standalone singles.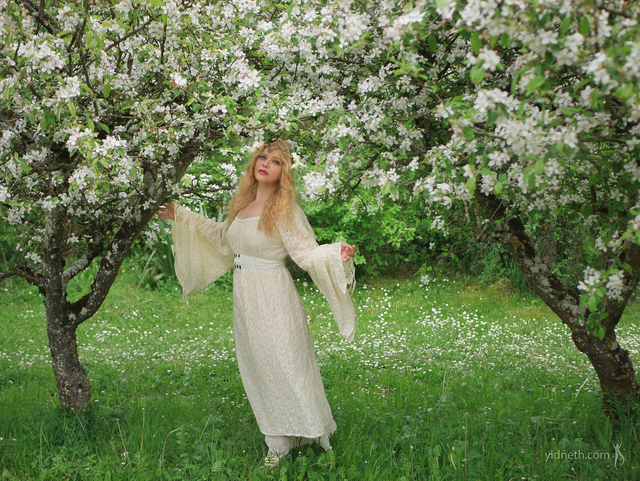 Apple Orchard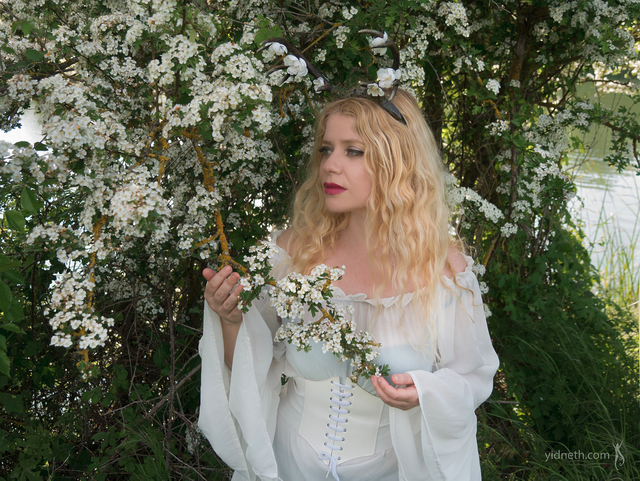 And not the song in question which is not finished but as I am in Spring Mood already here a reminder of an oldie but goodie of mine "The Waking of Spring"
Are you entering Spring or Autumn?
Just curious, let me know in comments!
Where to support me
Priscilla Hernandez Network:
Official site: https://yidneth.com
Patreon: https://patreon.com/yidneth
Spotify: https://open.spotify.com/artist/4VYQXDVxNNr4kGMv6cR8W1
Facebook: https://facebook.com/yidneth
Instagram.com: https://instagram.com/yidneth
Blog: https://blog.priscillahernandez.com
Shop: https://priscillahernandez.com/shop (for PHYSICAL CDs and art prints)