Author's note: The following poem was published in Spanish language on October 19th, 2019. It is part of a four poem series named Vampire Masquerade. Enjoy!
.-.-.-.
Another night,
another masquerade,
another promise of eternal life.
.-.-.
I thought it would be one more
where our innocent victims
fall into our illusionary traps.
I thought it would be a boring night
of dance and blood.
.-.-.
But you appeared
under a golden and silver mask
with the strength of an Ancient
your hand wrapping my neck
to drink my blood.
.-.-.
Poisonous blood you are
and you proudly carry it
with no absolut shame 
about your condition
and with no care about my race's disdain.
.-.-.
You seduce me with no remorse
and without thinking you abandoned me
with your poison laid
inside me
and with tears wringing my pale cheeks.
.-.-.
A son is the only memory
I have from the Vampire Masquerade.
A son that I protect with my soul
hiding him from the world 
until you're back.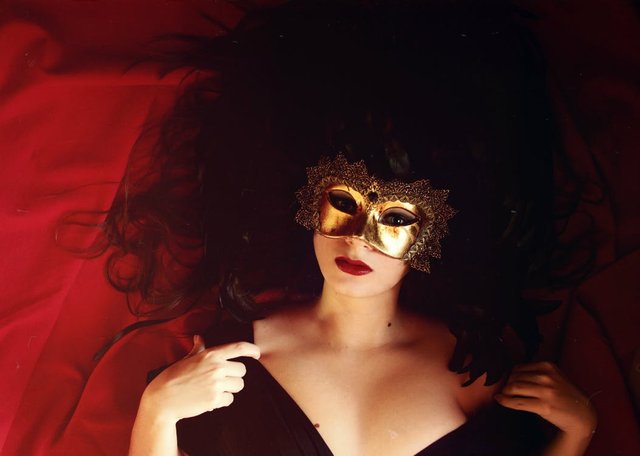 Source of the image: Pexels
.-.-.
.-.-.