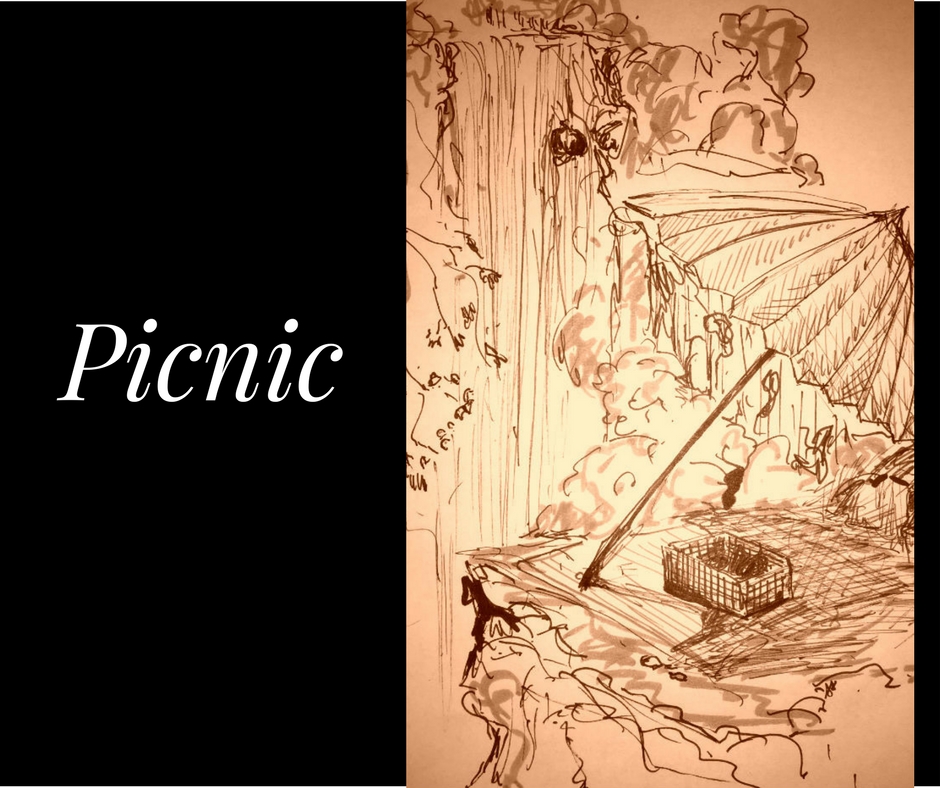 Picnic
April brought the dreams of summer,
days when we will pack a hamper,
lay out our blanket in the sun
and take a break from everyone.
We will savour all the fare,
bought from foreign grocers, share
each flavour and each moment while
we live a day vacation style.
And though this reverie has passed
to rain which drums the window's glass
Outside with you, my dreams remain,
together in idyllic June.


poem by @damianjayclay
artwork by @thinknzombie
---


Note: The amazing @damianjayclay now of (Zombiebear Productions) again wrote a poem based on a doodle I did while on a phone call the other day. He's making a habit of it. Thanks Bear for the poem!
Here's the crappy original image proving once again that poetry can improve anything.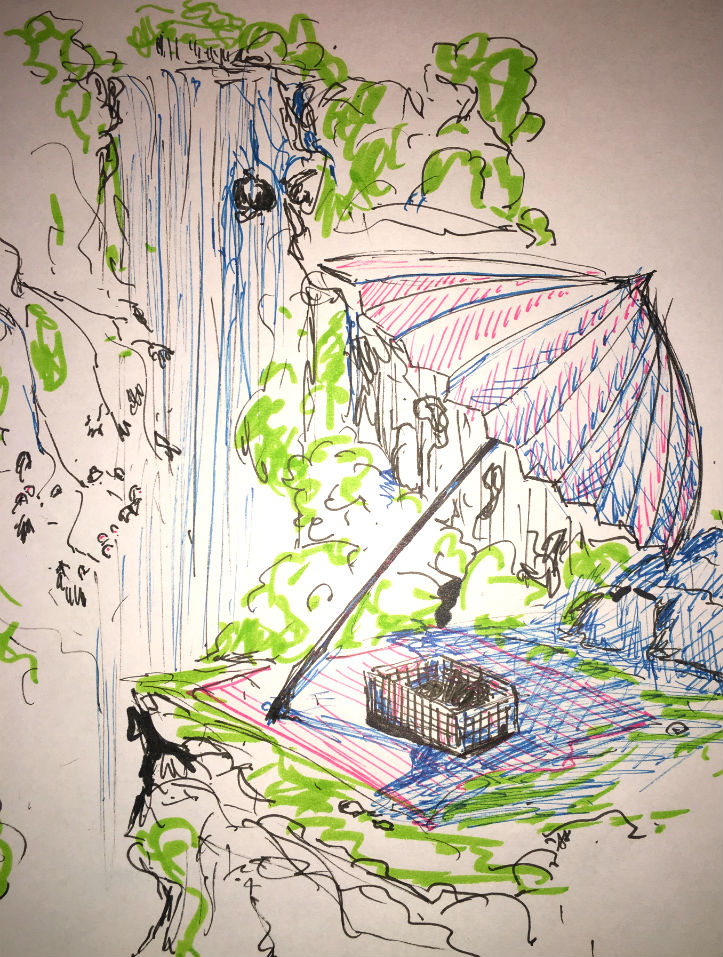 -- @thinknombie
---