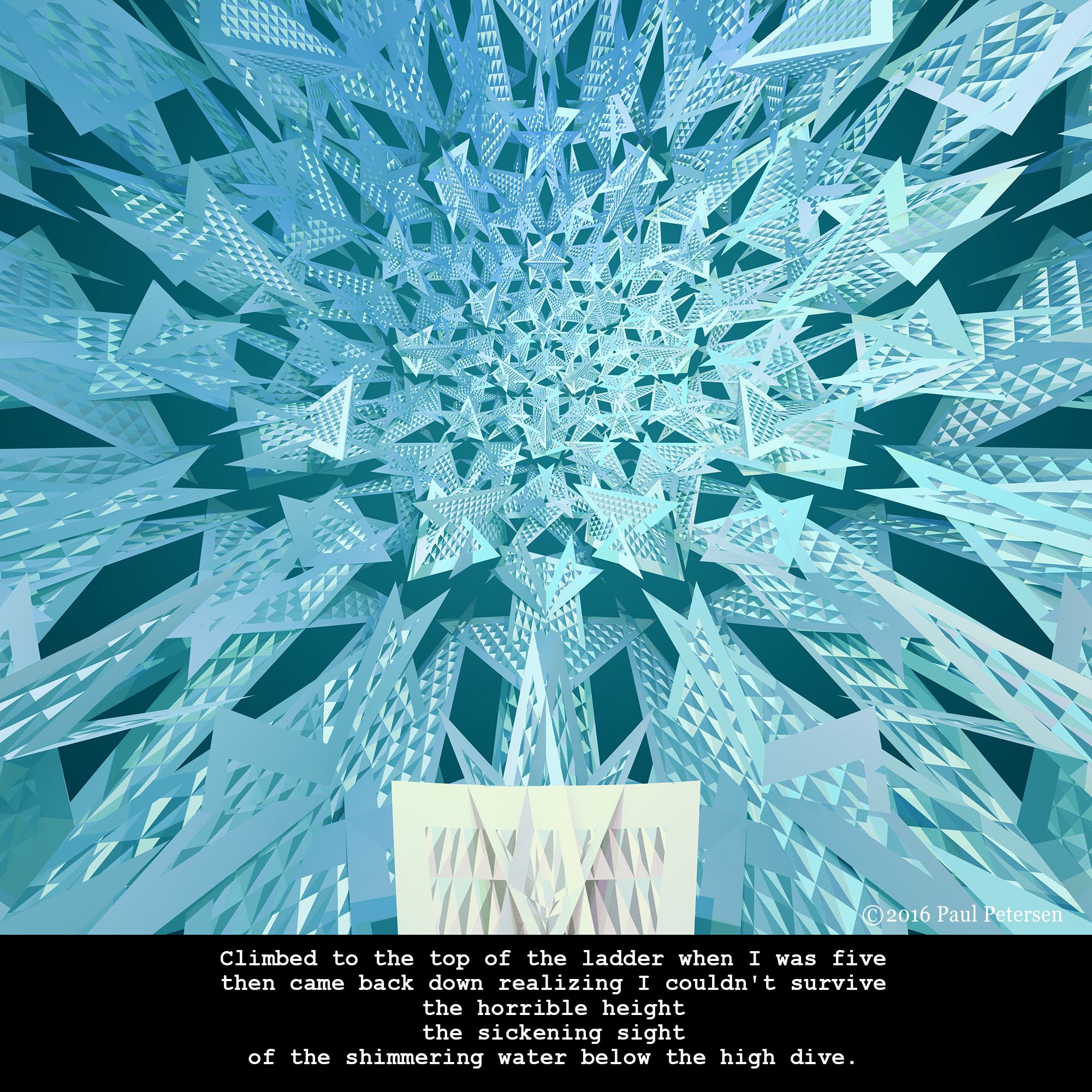 Climbed to the top of the ladder when I was five
then came back down realizing I couldn't survive
the horrible height
the sickening sight
of the shimmering water below the high dive.
---
I'm a visual artist who occasionally writes a poem. I can across this scene complete with diving board while experimenting in my 3D modeling program. It reminded me of how the water looked from my first time on the end of the insanely high diving board at my town's swimming pool.
This art was previously posted by me on Twitter and Instagram. Here are links to my accounts:
Twitter: http://twitter.com/spherical_art
Instagram: http://instagram.com/sphericalart
<<previous post ------------------------------------- next post>>