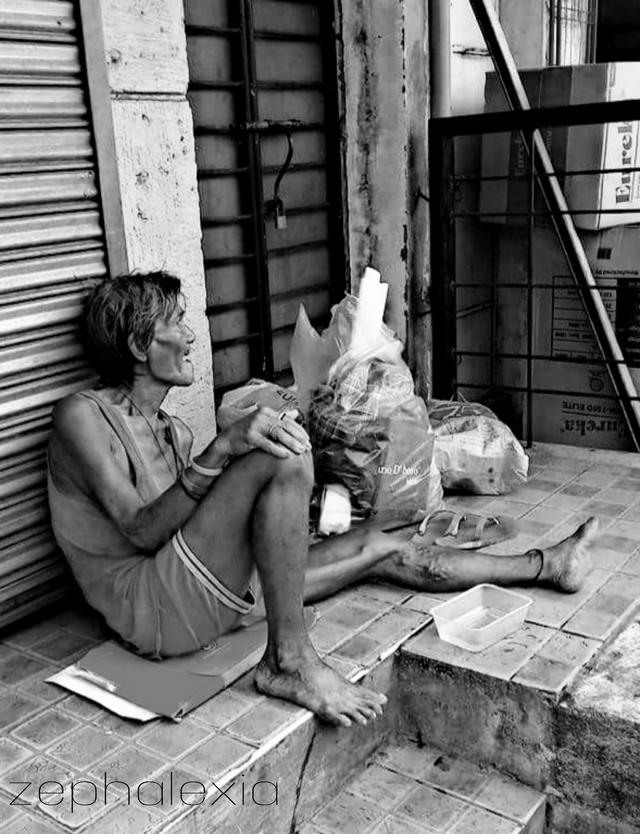 Though we are all under blue sky
Yet some people live in blues.
Although we all have the privilege to live in light,
Yet, some people still live in plight.
What an irony of life.
With my eyes I have seen a lot of rich people with awesome mansions.
Why am I seeing homeless being?
When some people have houses under their custody.
Though wealth is the result of luck, Time management and hard work. Should I conclude that a homeless man is a lazy man?
No, I won't, for he may be lagging behind In the aspect of receiving luck.
Since luck will never fall from heaven,
It is the duty of you and I
To help create luck for the less privilege people,
It is our duty to offer what we can
To help the people in need,
No matter how small what we render may be,
It will definitely add value to their life.
Thanks to @zephalexia for the awesome photo shot
Written by ILESANMI OLUWASHINAAYOMI 12TH MARCH,2019