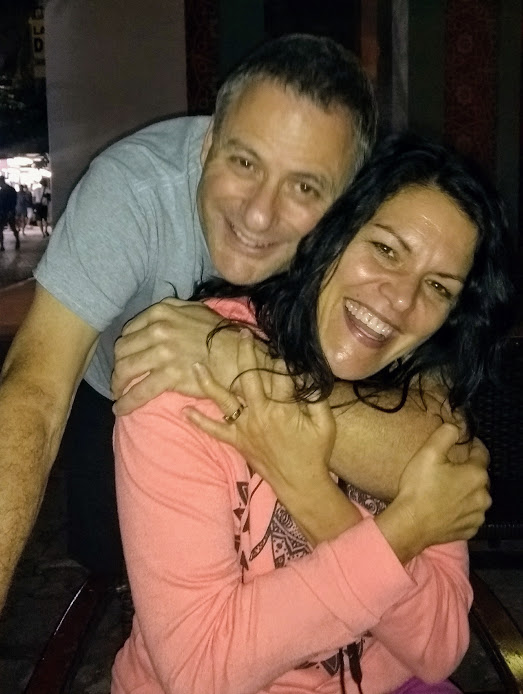 For those of you who don't know, my husband (@briancourteau), the love of my life, has cancer. We've been through treatment together, to no avail, and so we decided to make the move from Vancouver, Canada to Playa del Carmen to live out our days together. We don't know how much time we have, but we do know that we are desperately trying to enjoy every minute of it.
Our amigo, @deancarter introduced us to steemit in December and it has helped so much to suddenly have this amazing community of people at our fingertips. Without knowing, we have each blogged about the healthy positive influence it's had on us (https://steemit.com/steemit/@briancourteau/meeting-great-people-on-steemit AND https://steemit.com/steemit/@lynncoyle1/steemit-as-a-society-rocks)
Brian writes poetry and I introduced @johnjgeddes' work to him and together they developed this really cool relationship. John actually dedicated a poem to us...made me cry! (https://steemit.com/poetry/@johnjgeddes/how-i-see-you). Oddly enough, we all discovered our mutual love and respect for ravens! Who knew?? Through that, we met @creatr, a friend of Johns and he gave us this link https://www.cancertutor.com/start-here/ which has been very informative and helpful.
So again, I need to express my profound thanks to steemit and the wonderful folks who 'live' in this amazing society!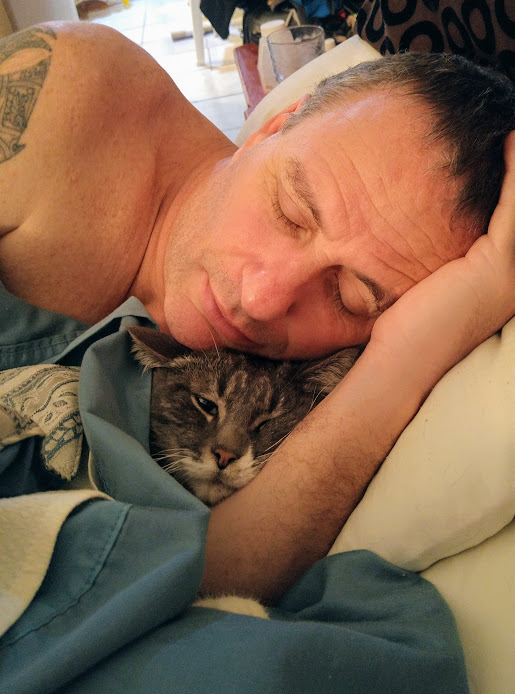 There are times however, when Brian's pain is almost too difficult to bear; it's as if the pain takes over and he becomes lost in it. This morning was one of those times.....I wrote him this poem..
Pain and Love
To My Love,
The pain drags you further and further away from YOU
And me
Please, please, please follow the bread crumb trail of memories
It will guide you back to YOU
You'll pass a smiling girl standing by her car outside of a Yaletown penthouse,
Waiting for her love to find her
Chocolates in Edmonton
Family in Ontario
Road trips to California and a tree of shoes where our love is memorialized
Route 66 where only we existed
Las Vegas and a snake wrapped around that smiling girl's neck
New Orleans, Mississippi, and beyond
If you lose your way just look up and the ravens will guide you
They have been with us this entire journey
At the end you will find YOU,
And me, patiently waiting
And smiling
Until then, the ravens will be here, watching over me like family
And together we will hold vigil,
Awaiting your return.


Cheers!