A poem called: 'We Are Claiming Back the Darkness'
This is my entry for @margaretwise weekly #poemchallenge. Feel free to join in by simply posting a poem using the #poemchallenge tag and making mention of margaret in your post.
---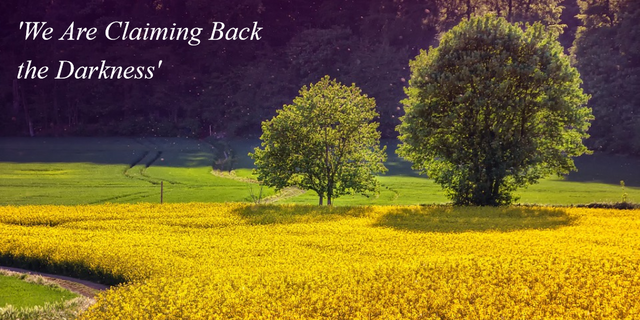 ---
The winds of change,
A world view re-arranged.
No one else to blame,
A great gift of God,
To never be the same.
A solemn sunset,
On the rise again, the power of the West.
This is no earthly kingdom,
We will forever sing to Him.
Unseen forces, unknown ends
Only for those whom on Christ do not depend.
This kingdom age, the dark shall fade,
'I am fearfully and wonderfully made'.
'Joint heir's with Christ,'
He has snatched us from the night.
No power greater than God's,
No match for His insurmountable might.
We have the power,
We have the authority;
Christ stripped the devil,
Christ now holds the key.
We are God's children,
He is the Father;
'Thy kingdom come, Thy will be done'
We are claiming back the darkness.
By Kier Collins (@galacticvagabond)
---
Thank you for investing your time reading my content, Comments and Upvotes are appreciated. If you'd like to see more I'd invite you to

---
If you enjoyed this content then please consider following my good friend @mhm-philippines and kindly let him know in the comments section of this post that you were made aware of his profile because of @galacticvagabond. He is trying to reach 1000 followers and he has left his life in the western world as well as all the comforts that come with it to spread the word of God and bring hope to the poor. This man and his wife are a living example of what it means to be 'Christ-like' and he has a mixture of content from Biblical thoughts to breathtaking photographs taken all across his country of residence, the Philippines.