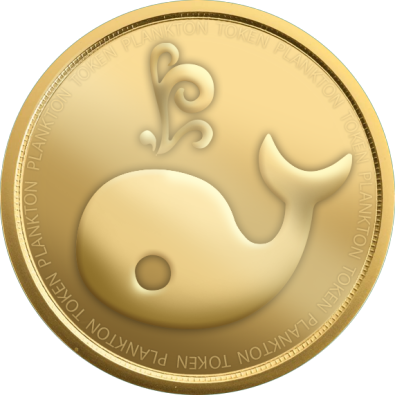 Token Image Created by @jacuzzi
It's the first of September and here is some good news for all PLKN holders! It's another month to thank you for your trust and support. Thank you for investing in the Plankton Token and helping the small fishes in Steemit. We are over two hardforks last week and Steem is starting with the NewSteem system. Plankton token remains to be a strong community here in Steemit and we will continue to help those who give us the chance to help them. Your cooperation is highly appreciated and your investment is what makes the project going. We will continue to give back to those who support us.
We do not have SCOTBOT or autostaking for Plankton but we do have staking rewards for our holders. We have 2 staking rewards, first is for the richlist or our stakers of more than 100 PLKN. If they don't have sells or transfers in a month, we give them 1% of their stakes at the end of the month. The second staking reward is for all holders of PLKN (those who bought from the dex), if you belong to the CHAMP, VIP AND RICH LIST and you don't have sells and transfers for the month, you get staking rewards in liquid Steem. We share 1% of the total PLKN sales of the month, each of the holders have equal reward.
Below if the list of our Richlist that had no sells or transfers for the month of August:
@otom 7.432 PLKN
@cadawg 4.343 PLKN
@benedict08 4.259 PLKN
@jacuzzi 4.023 PLKN
@palerider 3.700 PLKN
@surpassinggoogle 3.519 PLKN
@mcoinz79 3.040 PLKN
@john371911 3.005 PLKN
@annelaurie 2.582 PLKN
@definethedollar 2.437 PLKN
@immanuel94 1.927 PLKN
@olivia08 1.729 PLKN
@cindyhartz 1.695 PLKN
@solairitas 1.565 PLKN
@krassi 1.500 PLKN
@ankarlie 1.450 PLKN
@meetmysuperego 1.403 PLKN
@minloulou 1.351 PLKN
@ericet 1.217 PLKN
@tggr 1.202 PLKN
@g10a 1.202 PLKN
@willsaldeno 1.142 PLKN
@allerie00 1.126 PLKN
@gerber 1.115 PLKN
@atongis 1.100 PLKN
@darrenfj 1.059 PLKN
@anroja 1.015 PLKN
@cn-activity 1.010 PLKN
@minminlou 1.010 PLKN
@loler555 1.000 PLKN
@cwow2 1.000 PLKN
These tokens will be sent to you shortly. Thank you so much for HODLING. The other staking rewards will be sent after we are done backtracking the sales for August.
This is just one of the many reasons why you should invest in the Plankton Token.
Keep checking this account for more updates and feel free to ask questions in the comments.
Thank you to our HODLERS, PLKN is now trading at 0.5 Steem each in Steem Engine!
BUY PLKN TOKENS here: PLANKTON
The Plankton Token is building its community of Plankton in Discord and we want to introduce a fun way to gather all of us there. We are calling all Plankton holders to join us in the Official Plankton Token Discord Server and enjoy random rains of different cryptocurrencies and other perks like games, raffles and tips.
Please follow our official Steemit account @plankton.token. Thanks!
HOPE FOR PLANKTON, HOPE FOR STEEMIT!


This footer GIF was made by @gerber