"No Basement" claim on BBC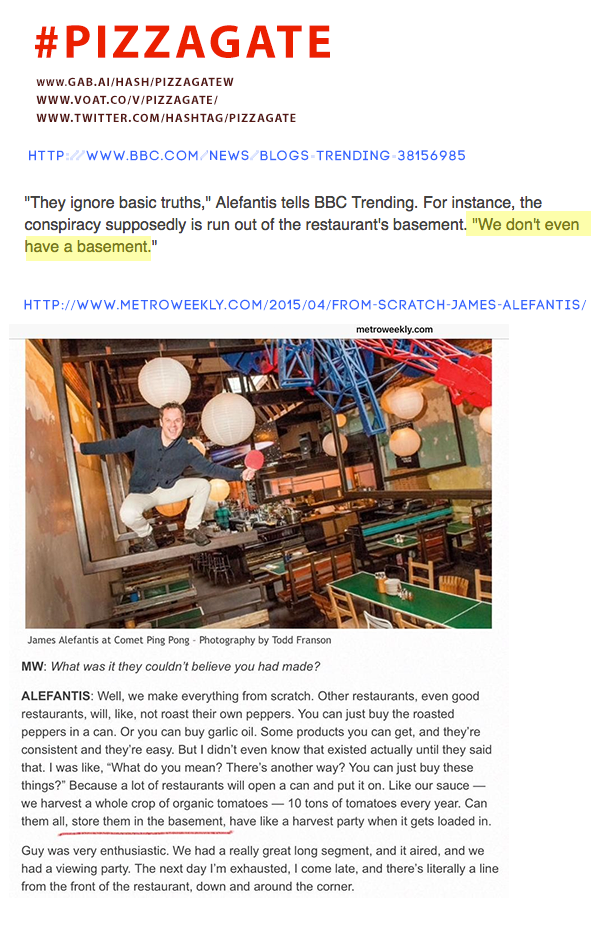 But cans and stores 10 tons of tomatoes to store them in the non=existent basement.
Property Details
5037 Connecticut Ave NW,
Property address 5037 Connecticut Ave NW,
Washington DC, DC 20008
Parcel ID 1986-0825
Neighborhood CHEVY CHASE
Acreage 0.09
Property class Store-Restaurant(045)
Zoning Neighborhood Shopping (C-1)
Square footage 3,925
Year built 1932
Stories 2
source
http://www.propertyshark.com/mason/Property/11881126/5037-Connecticut-Ave-NW-Washington-DC-20008/
link to photo
http://maps.googleapis.com/maps/api/streetview?size=306x306&location=5037%20Connecticut%20Ave%20NW%2C%20Washington%2C%20DC%2020008&sensor=false&client=gme-scpropertysharksrl&channel_id=propertyshark&signature=Ar54yozgyHEO_W4wxPRlm8fiHcA
Basement = yes in 2015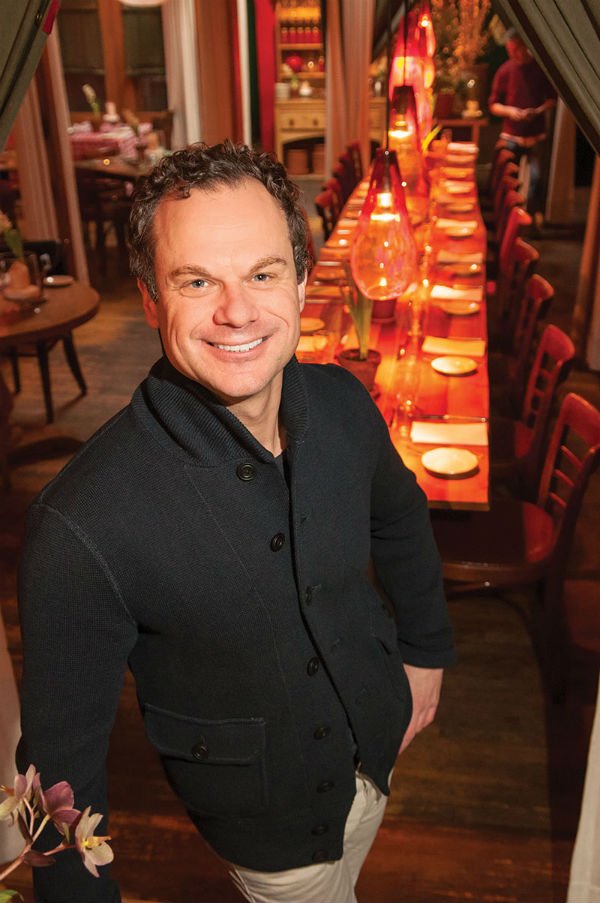 http://www.metroweekly.com/2015/04/from-scratch-james-alefantis/
The appeal of Comet Ping Pong goes well beyond the pies and other menu items that are often slightly healthier yet hearty versions of standard Italian-American diner fare. Over the years, Comet has developed into "a kind of community center," regularly hosting fundraisers for local schools and other causes. And in the back of the upper Connecticut Avenue restaurant you'll regularly find groups of people playing friendly rounds of ping-pong.
Launched in 2006, Comet Ping Pong is Alefantis' first restaurant in which he's the executive chef, and only second as owner, after Buck's Fishing & Camping — which he had opened roughly two years before, and two doors down Connecticut Avenue. But Alefantis, who turns 40 this year, has worked in restaurants since high school, including a stint in New York working at a Bobby Flay location. Prior to opening Buck's, he had served two years as the general manager of Johnny's Half Shell in Dupont Circle.
..
I do partnering events with Politics and Prose, which are more high-end, seated dinners.
..
ALEFANTIS: Well, we make everything from scratch. Other restaurants, even good restaurants, will, like, not roast their own peppers. You can just buy the roasted peppers in a can. Or you can buy garlic oil. Some products you can get, and they're consistent and they're easy. But I didn't even know that existed actually until they said that. I was like, "What do you mean? There's another way? You can just buy these things?" Because a lot of restaurants will open a can and put it on. Like our sauce — we harvest a whole crop of organic tomatoes — 10 tons of tomatoes every year. Can them all, store them in the basement, have like a harvest party when it gets loaded in.
Guy was very enthusiastic. We had a really great long segment, and it aired, and we had a viewing party. The next day I'm exhausted, I come late, and there's literally a line from the front of the restaurant, down and around the corner.