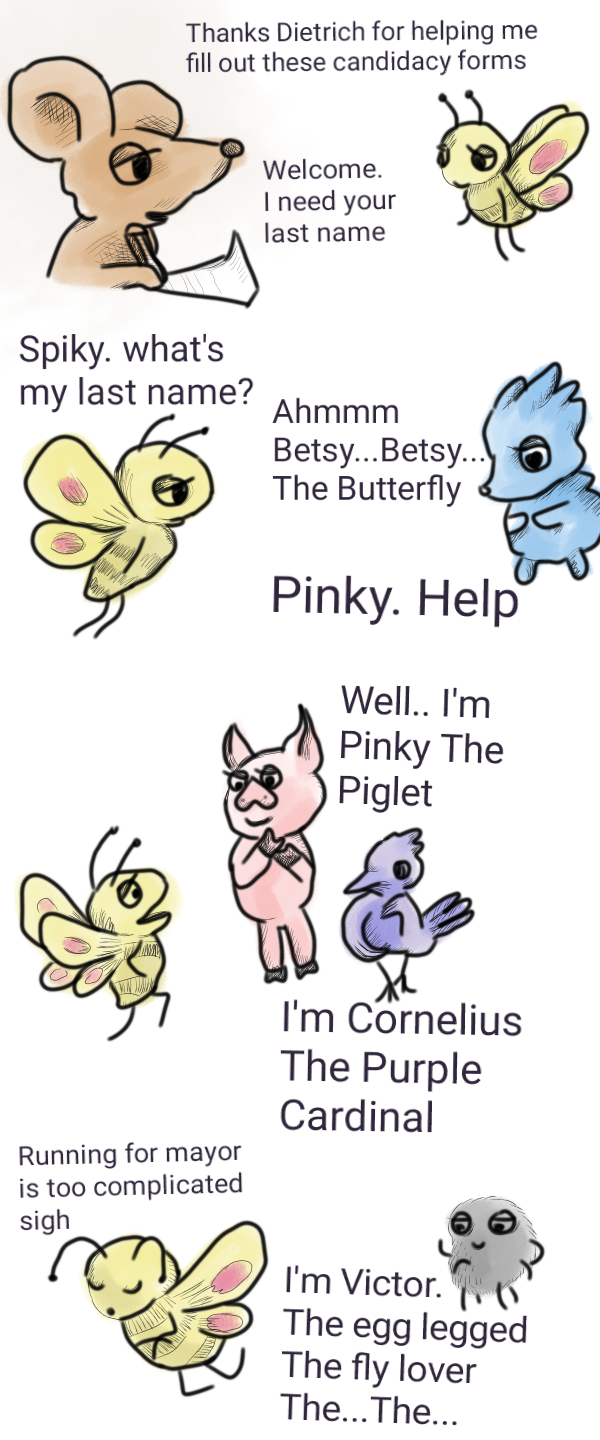 Hi Pinky and Spiky fans,
This is my entry to the pinkyandspiky drawing contest of @organduo and @laputis. The theme is about running for mayor in Browneartopia. The idea I have is the issue with last name of our candidate Betsy. I don't know if the Pinky and Spiky gang has their last names and that is where I got my story idea. All I know they got descriptive names like Betsy, the butterfly. Hope you enjoy and like it
Sorry part of Victor's dialogue is meant to be "eight legged" not "egg legged". I just caught that error now.