Last week @axeman gave me an honorable mention for my cityscape from Victoria which was a big thrill for me, so I'm going to try again this week with a photo from a different city. Here's a link to the Cityscape photo contest.
This week I'm entering a panorama of the Coal Harbour district in Vancouver. I shot this from Stanley park, taking five shots which I then combined in Photoshop.


Nikon D7100, 1/125s f/11.0 ISO400 20mm


Does anyone else think maybe they hired just one architect to design all these buildings? I've always wondered that about Vancouver. It's a beautiful city though, and I liked the mirror-like reflections of the buildings and sky on the water.

I'm including another shot just for fun. This one was taken the following day with a different camera, standing more or less beside the tree on the right-hand edge of the first photo.
Fuji X100S, 1/160s f/11.0 ISO320 23mm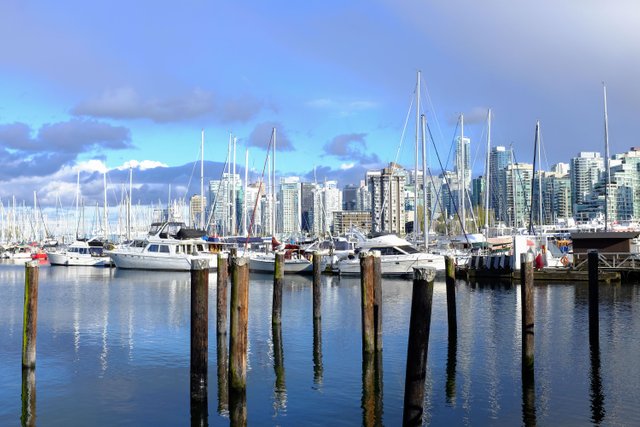 I hope you enjoyed these photos, which were both taken by me, @keithboone. Click on them if you'd like to view larger, and thanks very much for visiting.