Remember that beautiful waterfalls that I described in Love for traveling part 1: Waterfall "Little Cow" (native: vodopad Kravica)! this river created them. So it is only natural to describe the source of the river.
So we will get a little bit of technical at first.
This is the river with nine names: Culuša - Ričina - Brina - Suvaja - Vrljika - Matica - Tihaljina - Mlade - Trebižat.
"Vrlika-Matica", after diving and passing through the "Pećnik" mountain, continues (reemerges) again under this hill in "Peć Mlini" (roughly translated: Cave Mill), as a new river-Tihaljina.

This is a hydro-accumulation lake build for powerplant "Peć Mlini" and a place where river is last called "Vrlika" or "Matica"

Many of the locals disagree on names but general consensus that is simply called "Rika" (Roughly translated: The River)
River is located in the south-western part of Bosnia and Herzegovina. It is part of the Neretva basin and it is a major western tributary of the Neretva. Tihaljina is 51 km long and is the second largest sinking stream in Bosnia and Herzegovina that drains into the underground and reappears several times. In terms of length, it comes right after the Trebišnjica river which is the largest sinking river of this kind in the world and also a left tributary of the Neretva watershed.
Source: Wiki
Approaching from the south-east we can see in the distant a tower that controls the level of water during summer months (ecological minimum because of powerplant)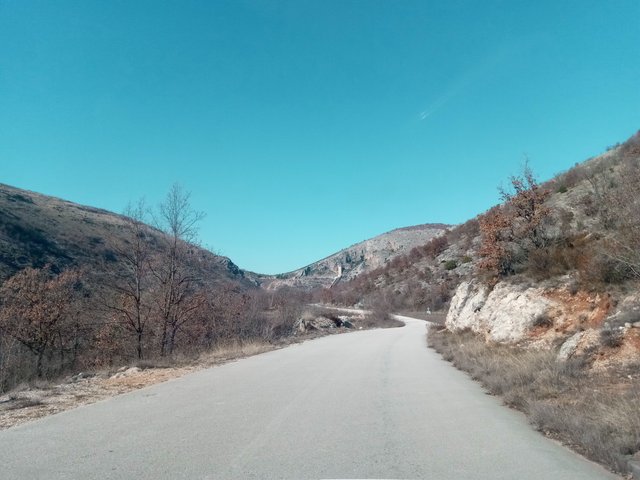 And from that spot the river vas on my left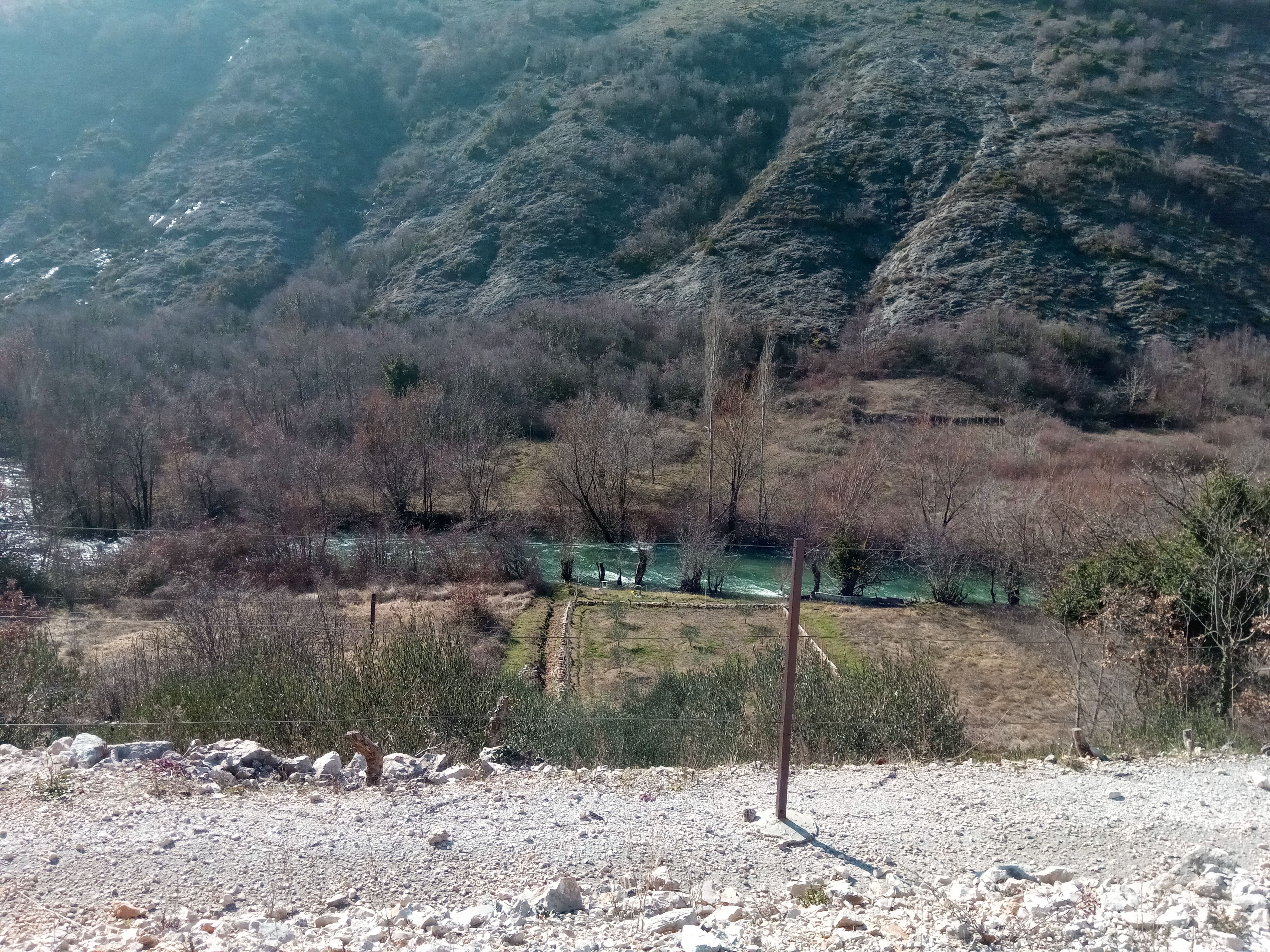 I arrived at the spot.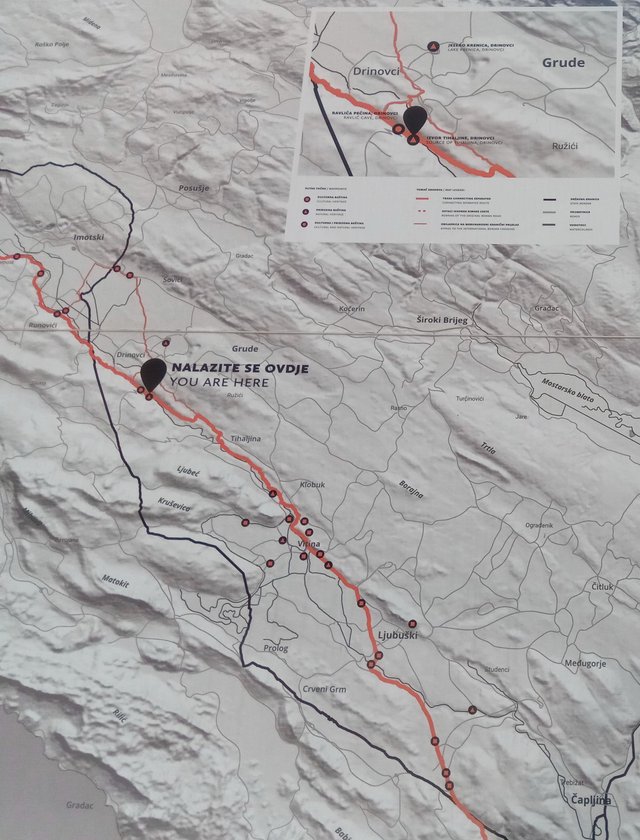 I was thinking of why was the source called Cave Mill? And one local explained to me that it was simply the cave is where the river emerges and there were 7 mills at the time. Yes, I am local but I didn't know why is called like that. Seven stone mills that had more than thirty stones!!! This must have been the rich part when they were operational. Ok, so I'm trying to squeeze little more info from my not so talkative guide (grumpy old guy).
He said he will tell me a legend if I would leave him alone after that (he is already mumbling curse words ლ(ಠ益ಠ)ლ).
I agree and the legend goes:
There was a man called Cvitan. He had a power to extract honey from reddish limestones (called Cvitanjske stones).
According to the legend he was uncontrollably taking honey from the stones, and the river ferries didn't like that.
After they spoked him he plunged to death. Kinda felt cheated but a deal is a deal.

Aleged honey stones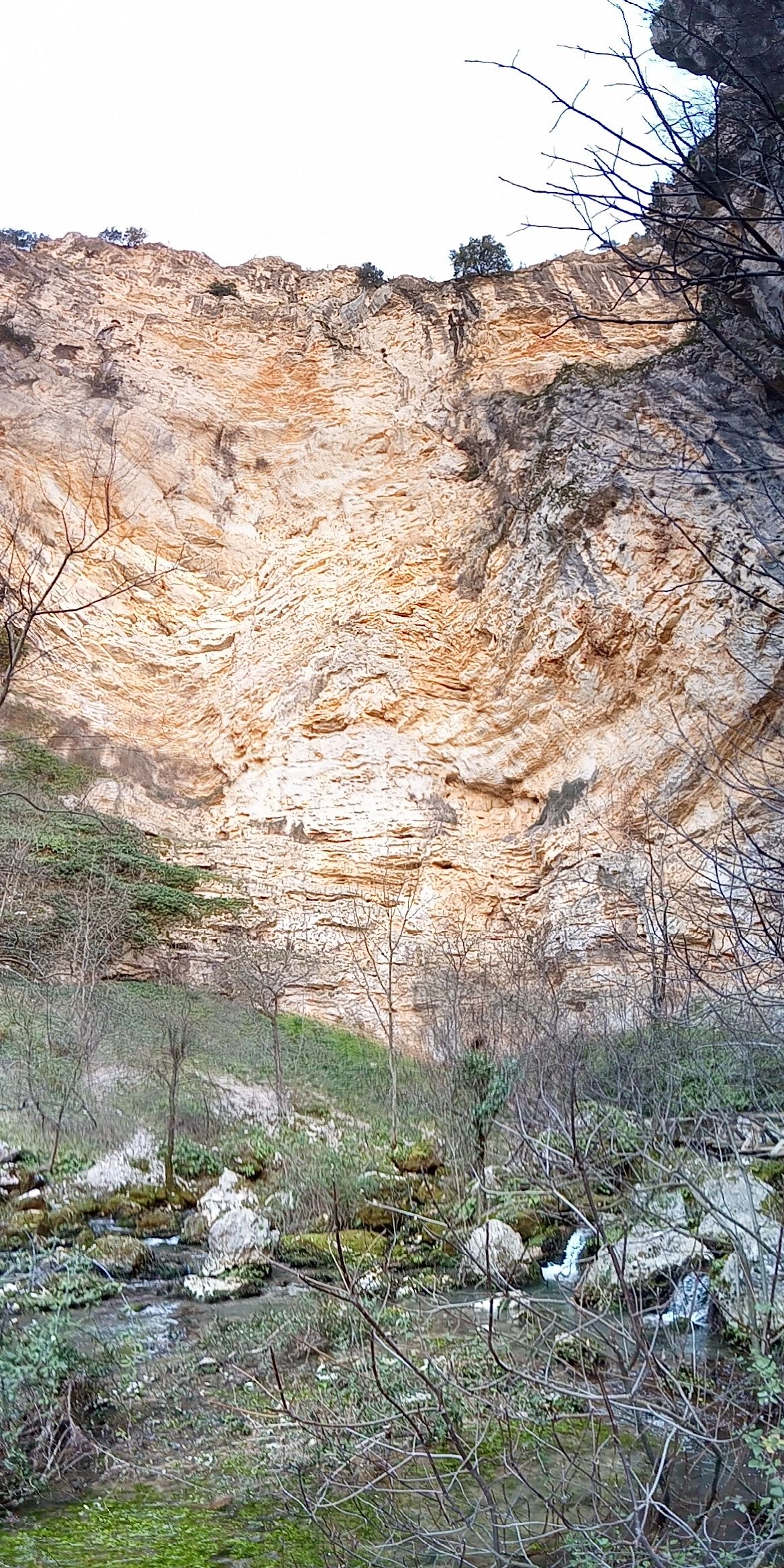 I'm aking him for a picture with me but he declined in his rude manner (don't want to put NSFW tag because of repeating what he said). Instead of that, I'm taking a picture my faithful mule (my car) and parking location.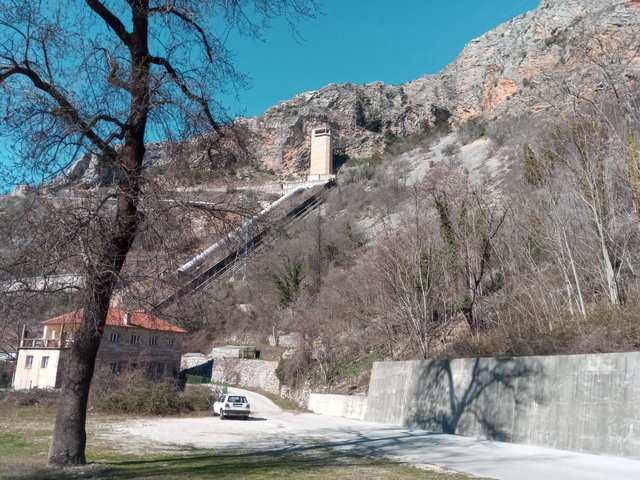 Another one panoramic.

Going in a direction of the source and run on to this one. A private mini source for hens and ducks to swim in.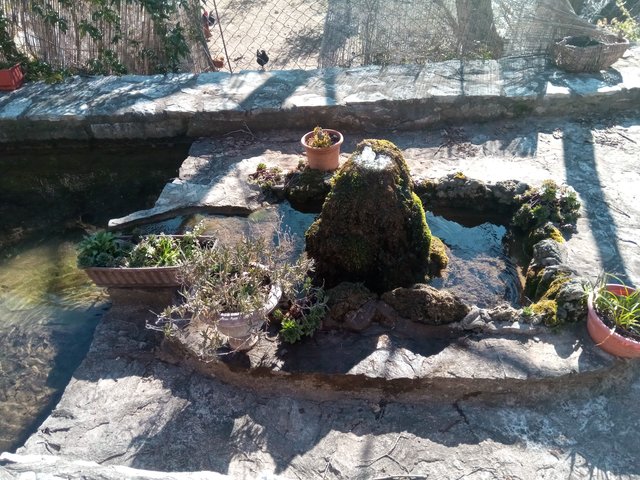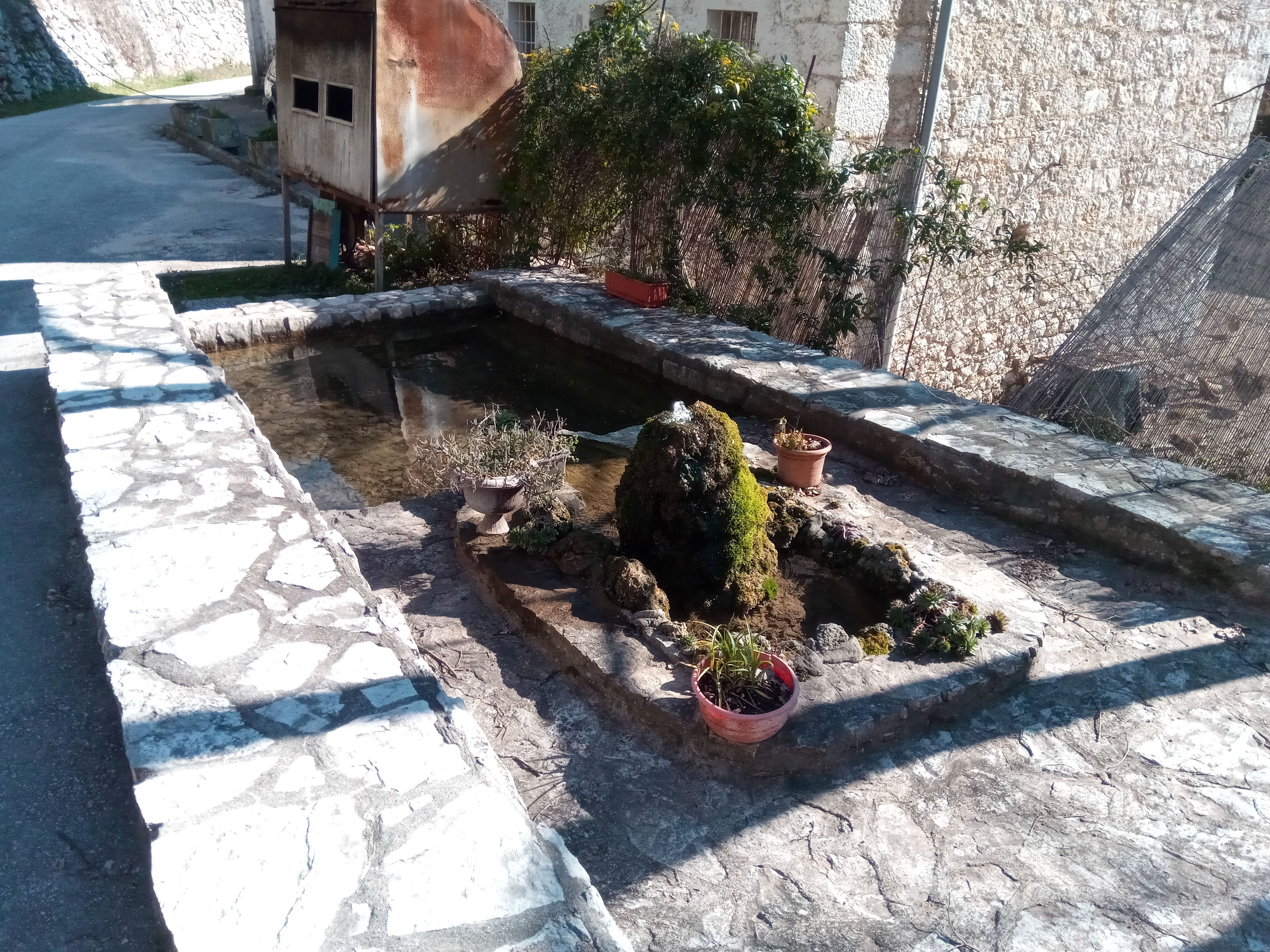 The roster was angry so I run from there to the road that leads toward the source. You can see him flapping upper part of the picture.
The guard was suspicious of me running around and he warns me that is prohibited to take pictures of powerplant or go behind any fences, that roster is his friend that they will be monitoring me like hawks.
But I was sneaky and took three of these before they escorted me out of the fence :)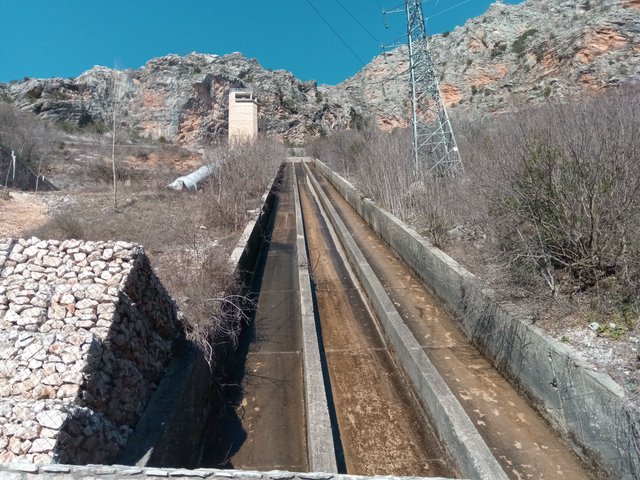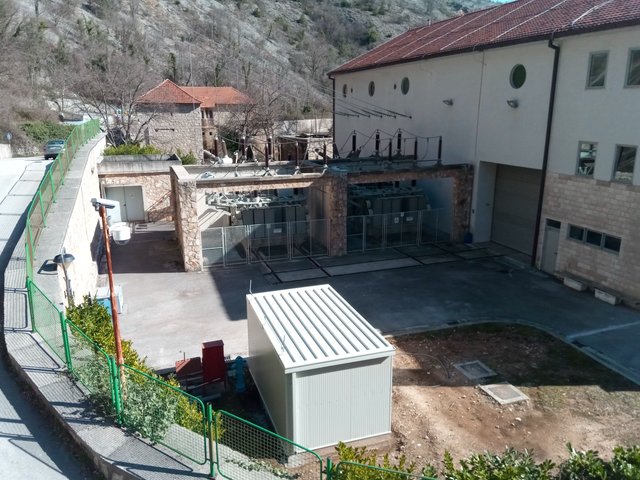 I didn't want to be banned and forbidden from the site so I complied with guards orders.
Continuing down the road, when suddenly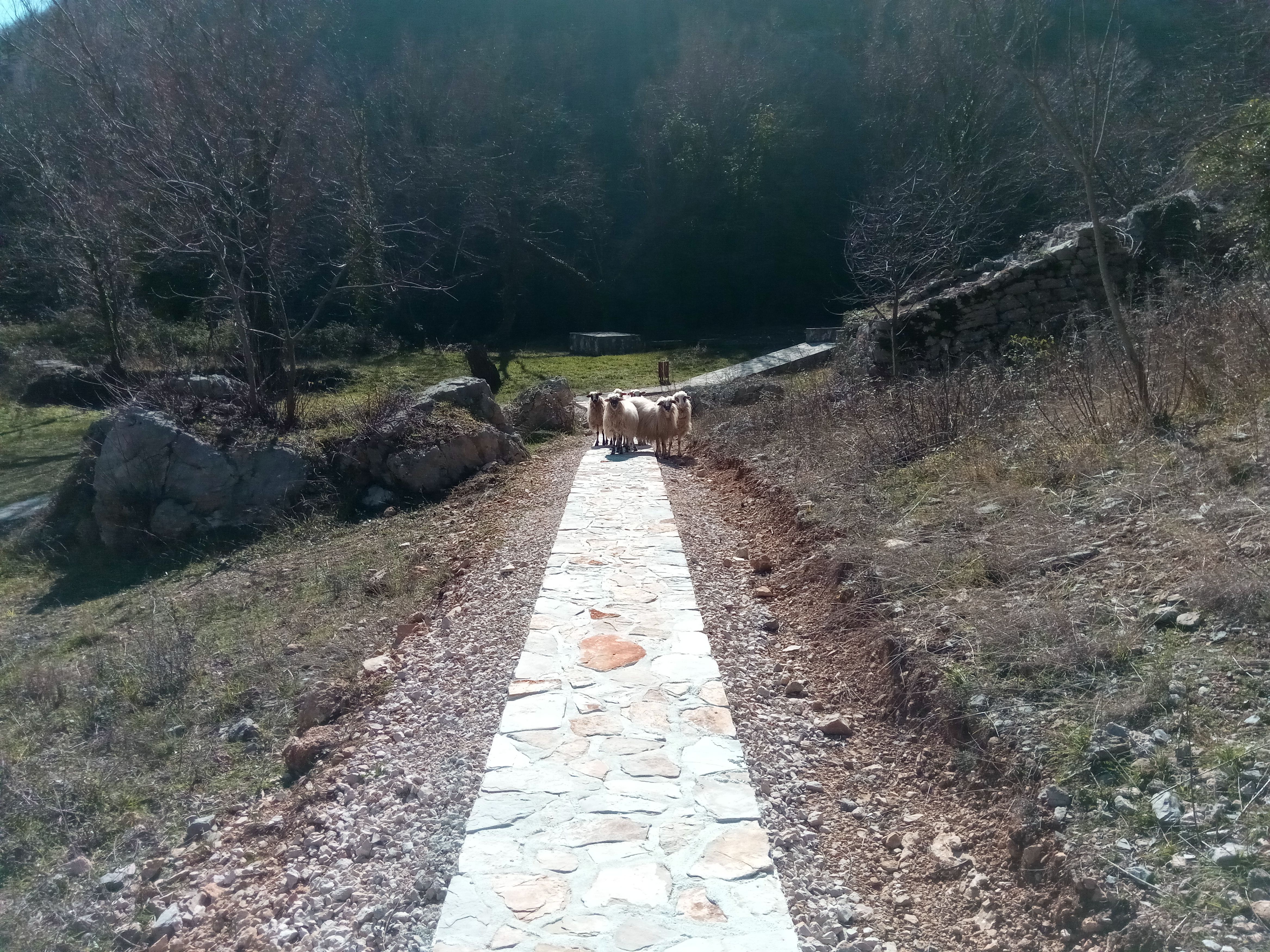 Suspecting that guards from the powerplant have some kind of pact with local farm animals here.
One of the former houses for mill workers taken by nature.

Last time I was here this path was a muddy road and there was trash everywhere. Good work guys.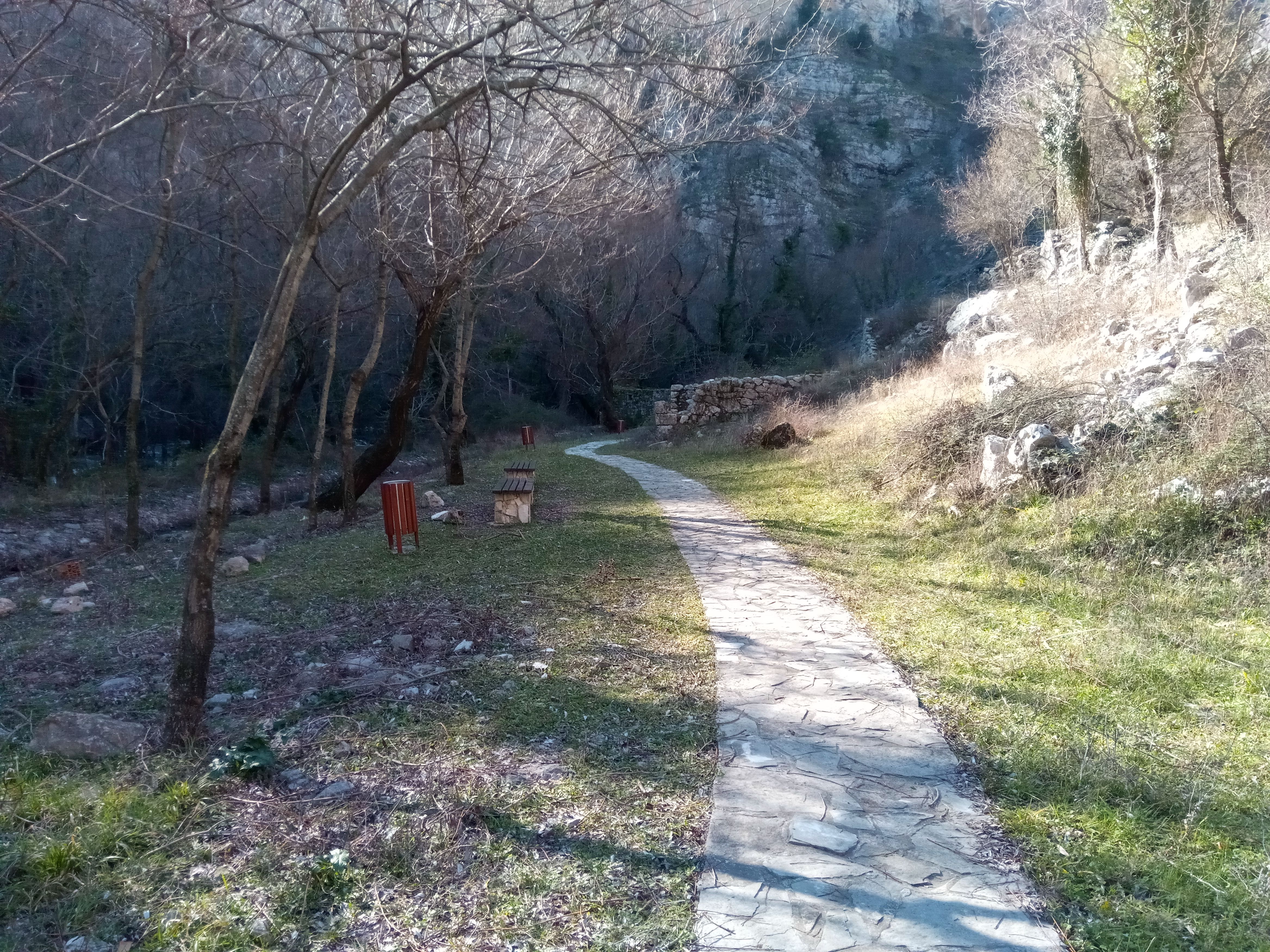 One of the many mills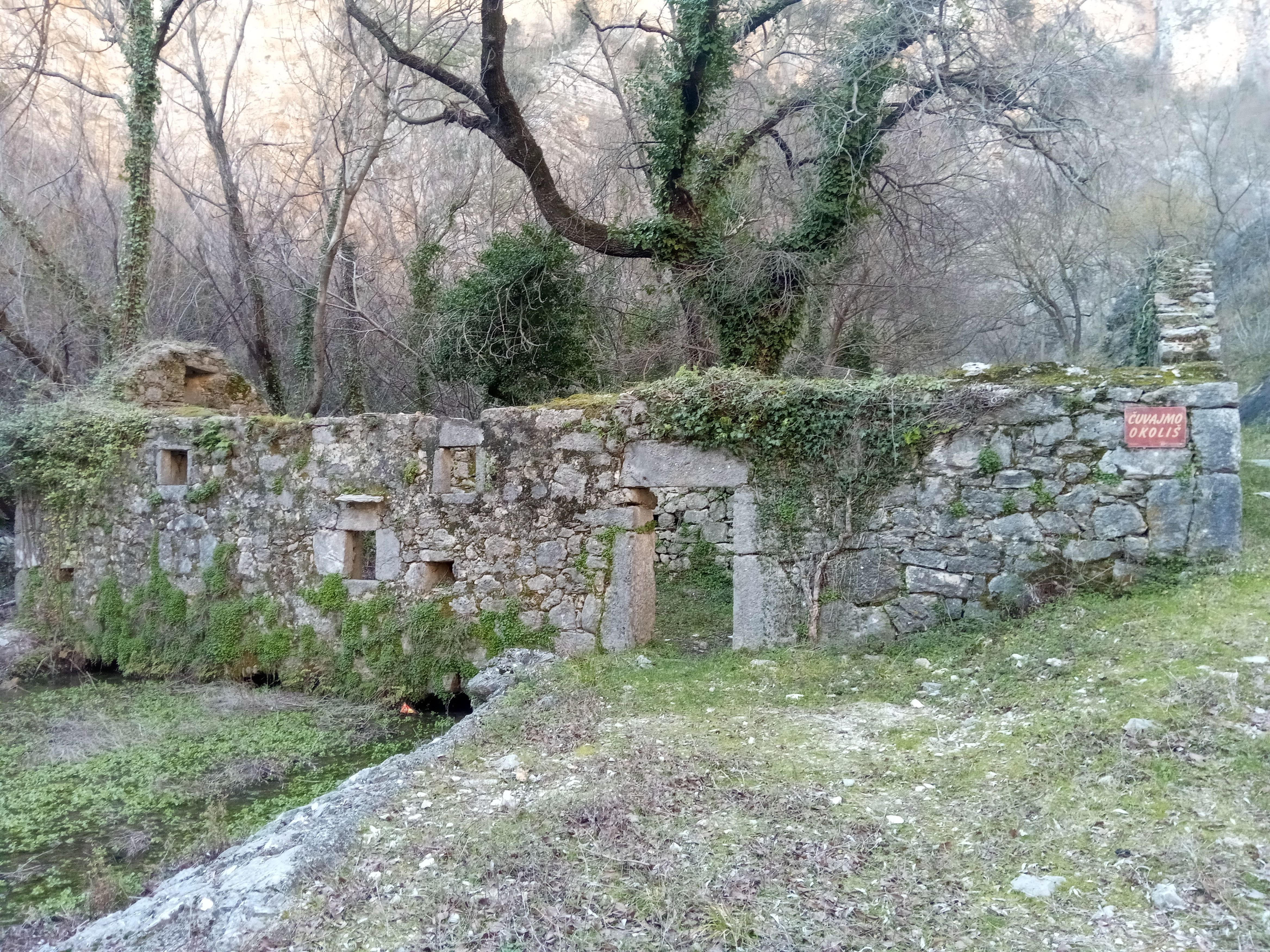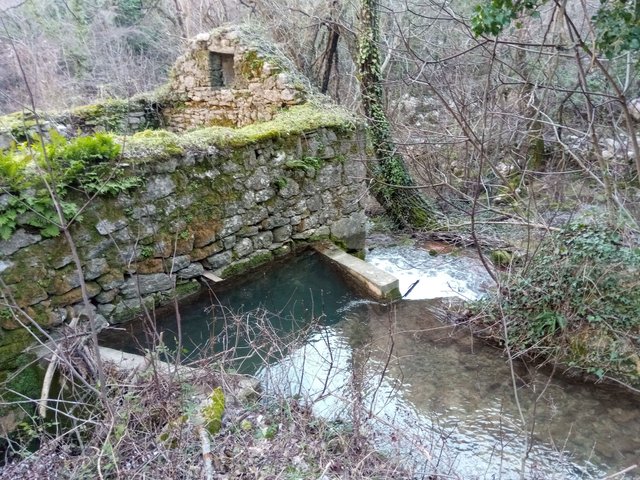 There can be found hundreds of these canals for mills.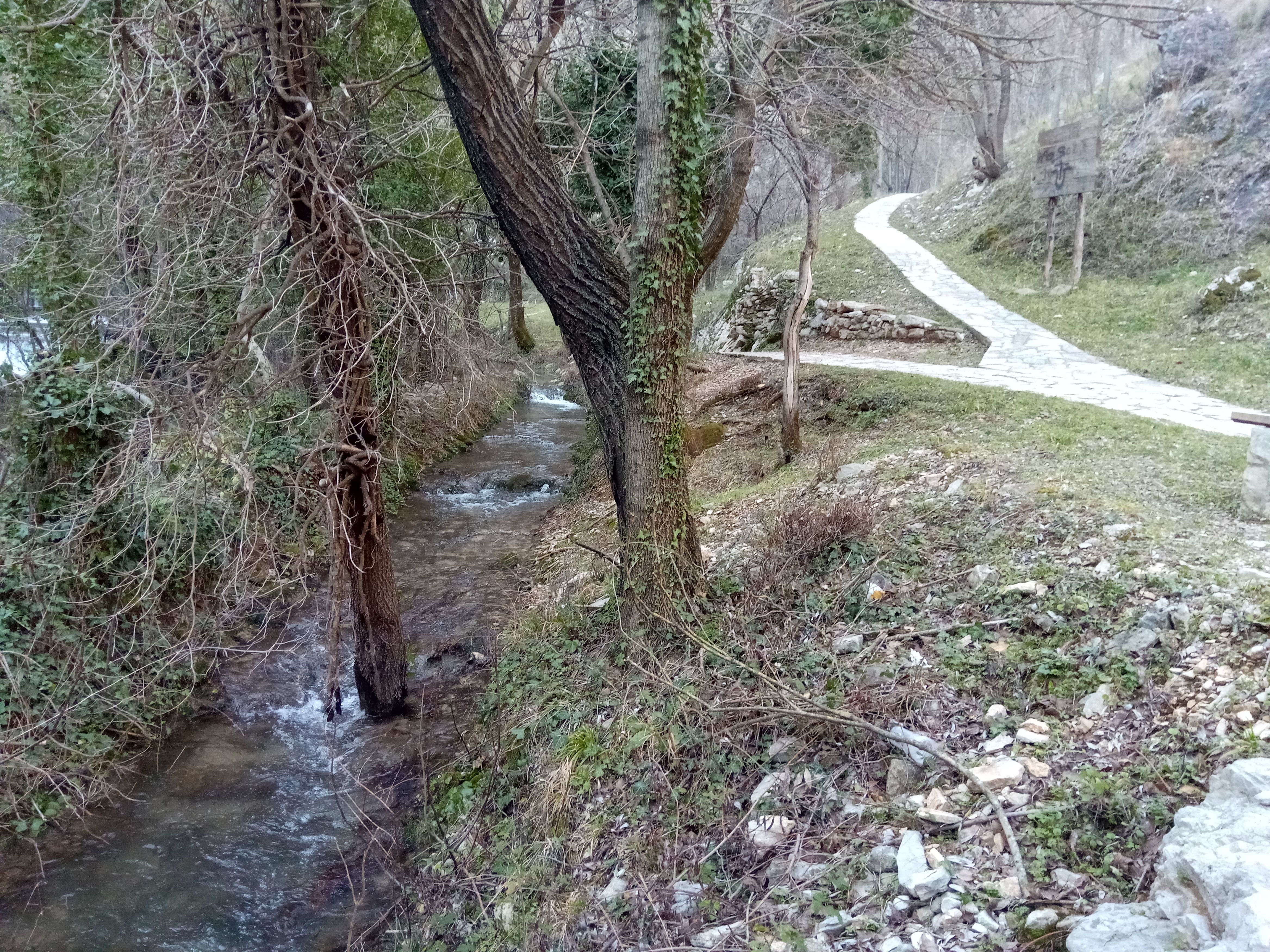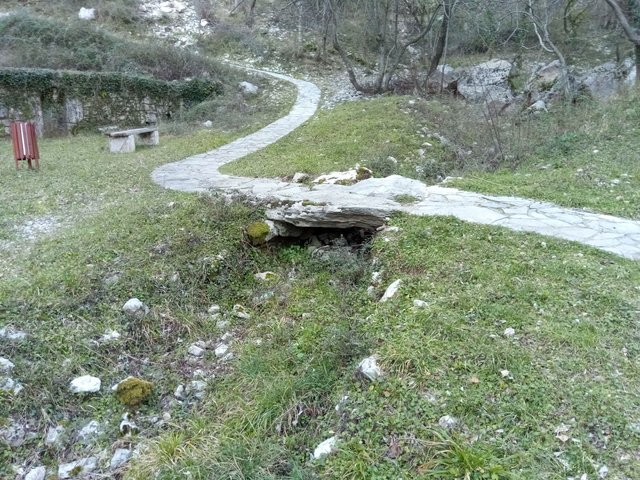 A lot of smal watherfals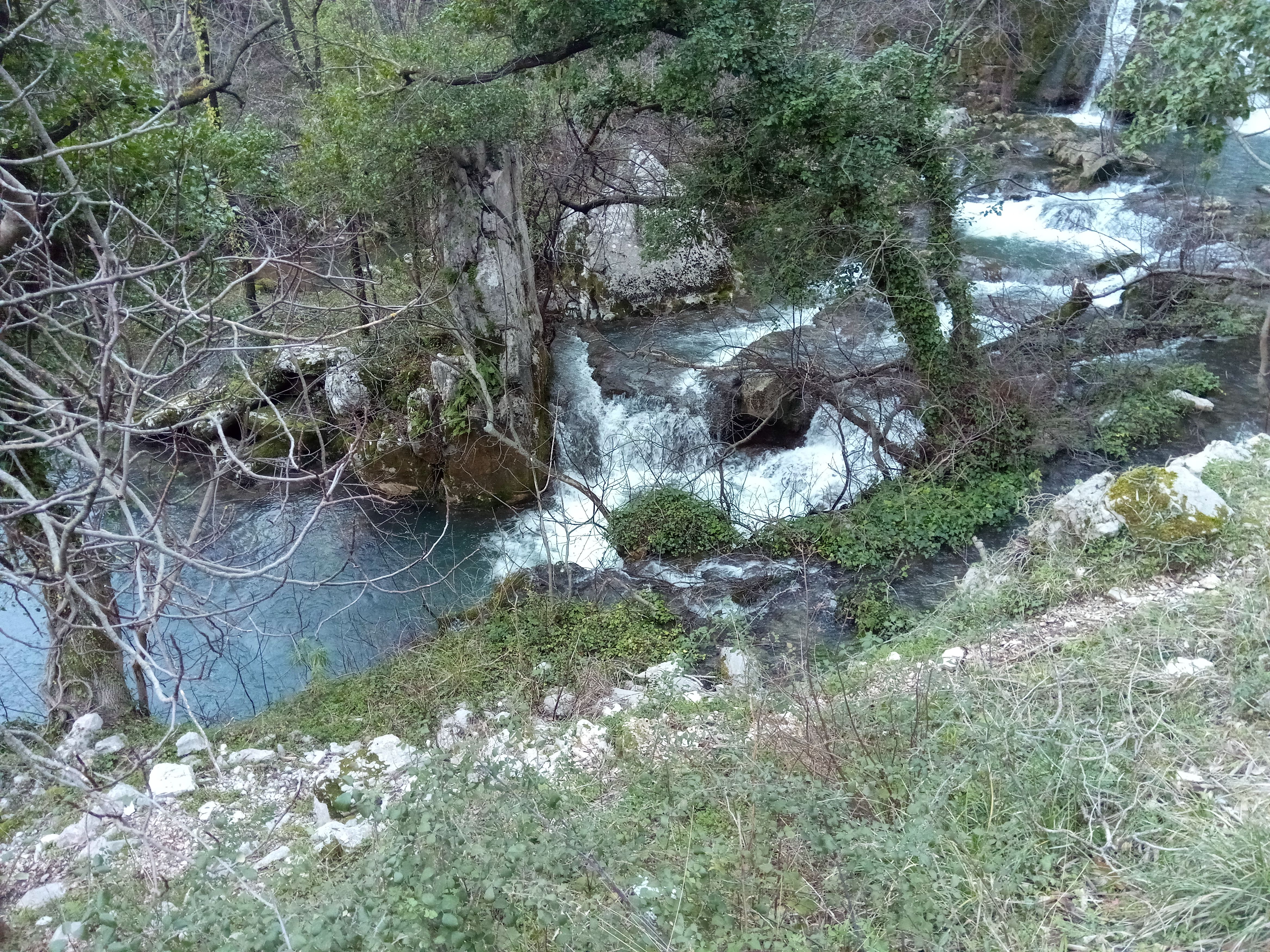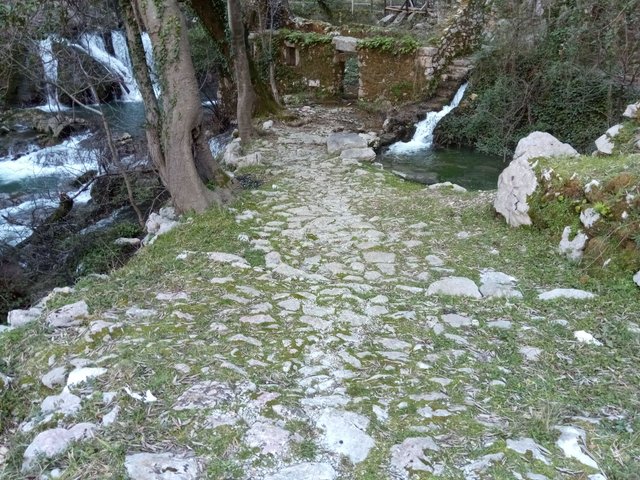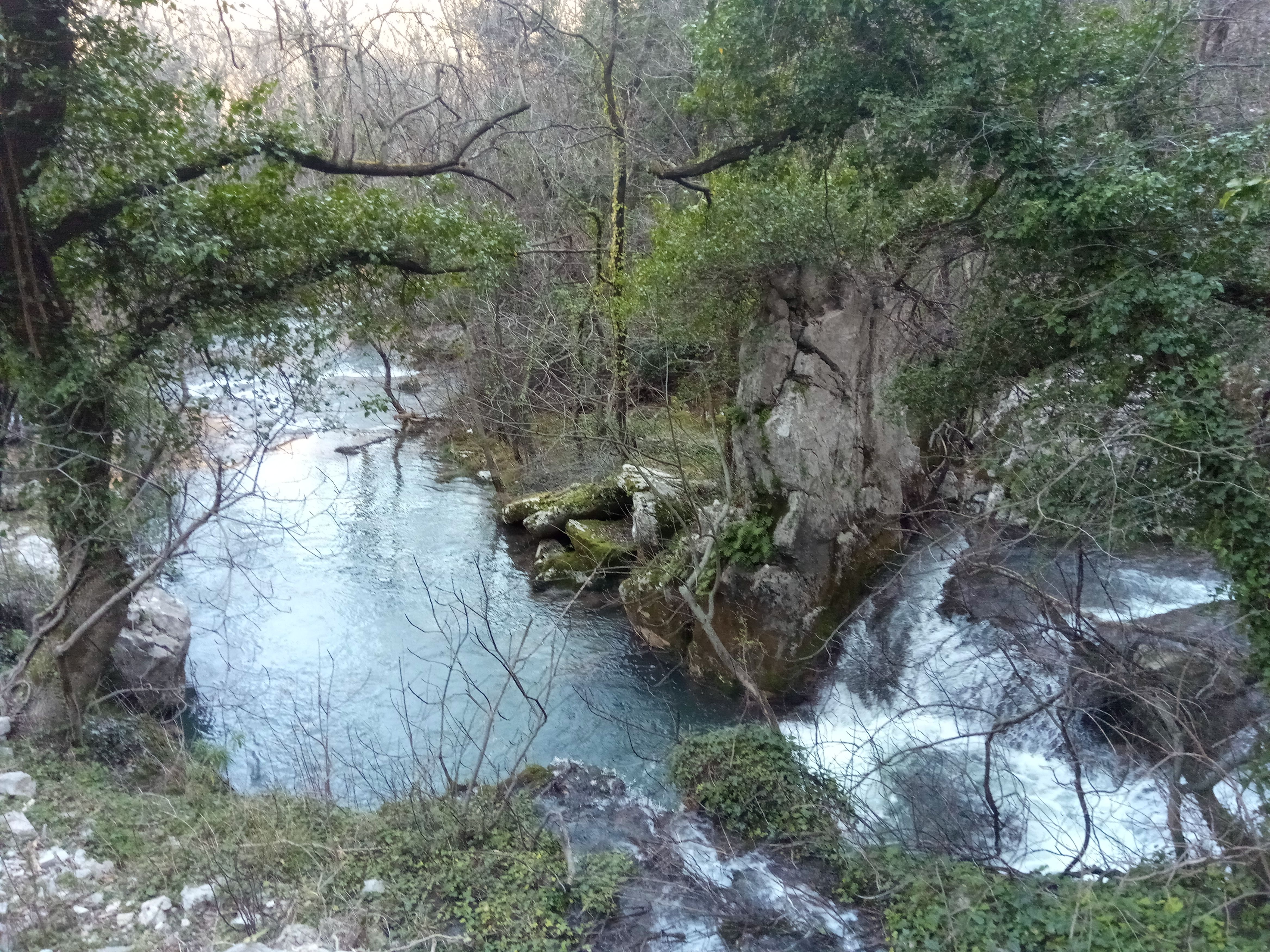 Found this one dude. He is quite a wise man. Around two hundred years old but still young. Even with panoramic, he couldn't fit in whole.

The water is so pure.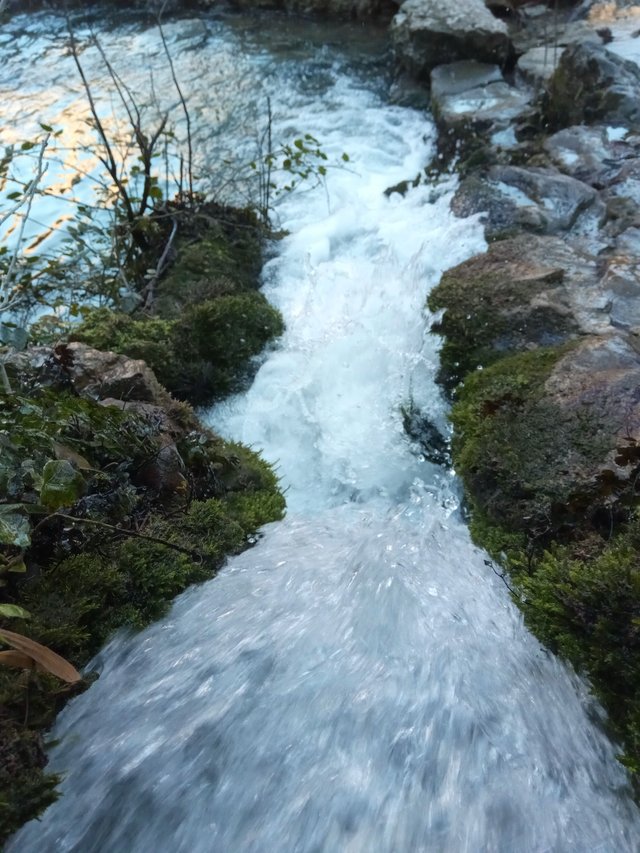 Raw power of nature, only small part of it
Split stream :)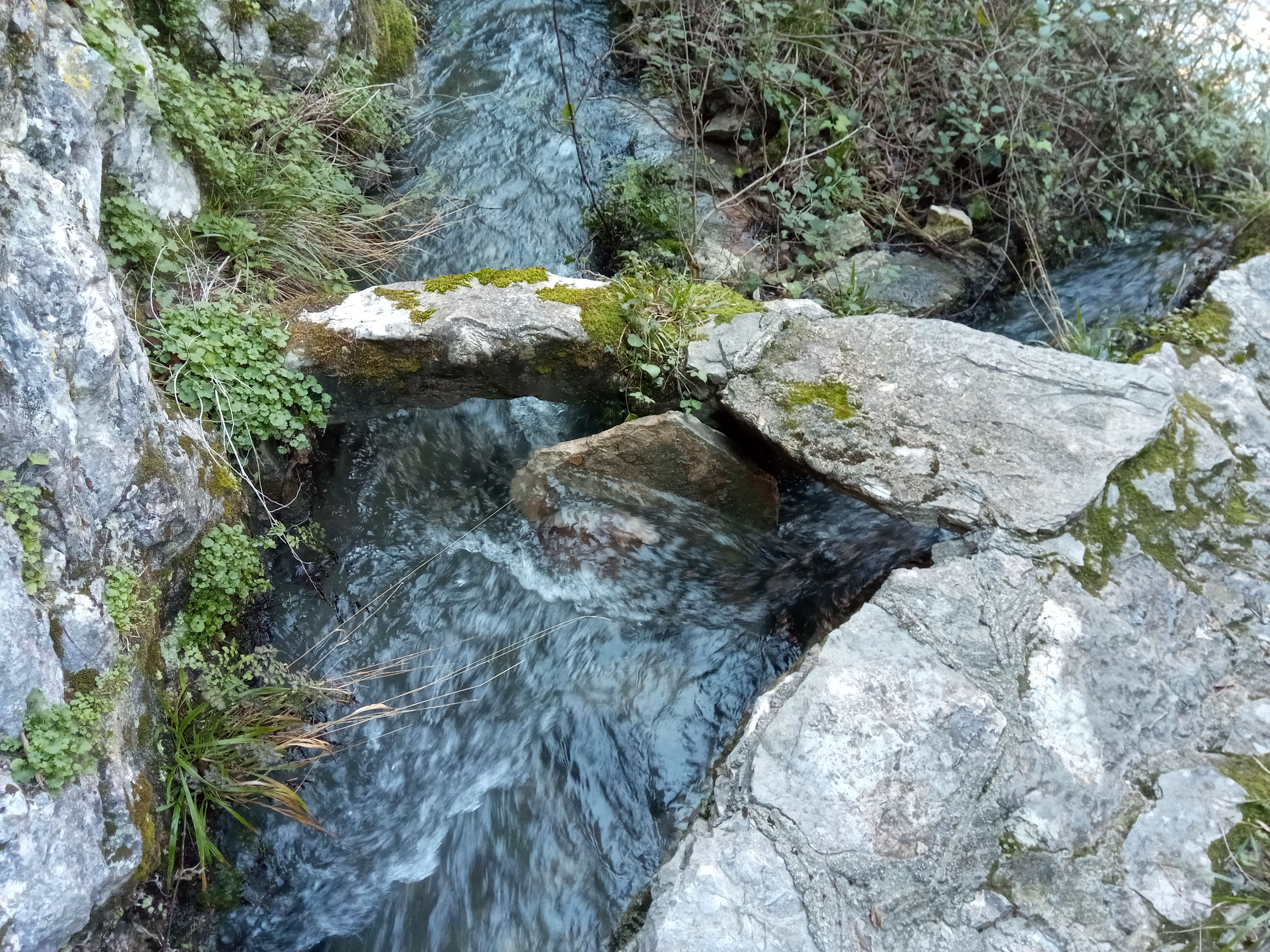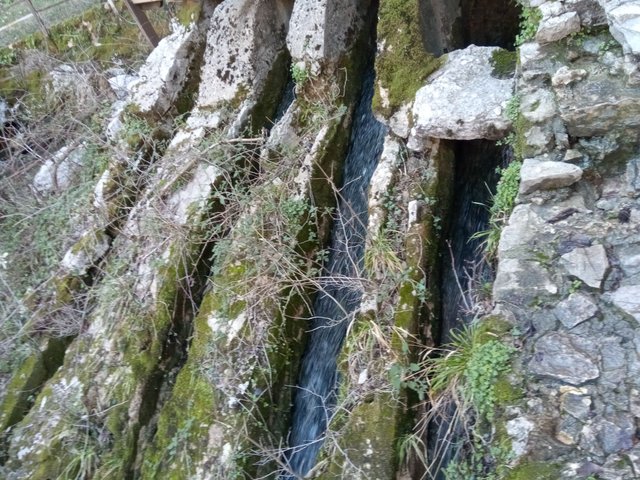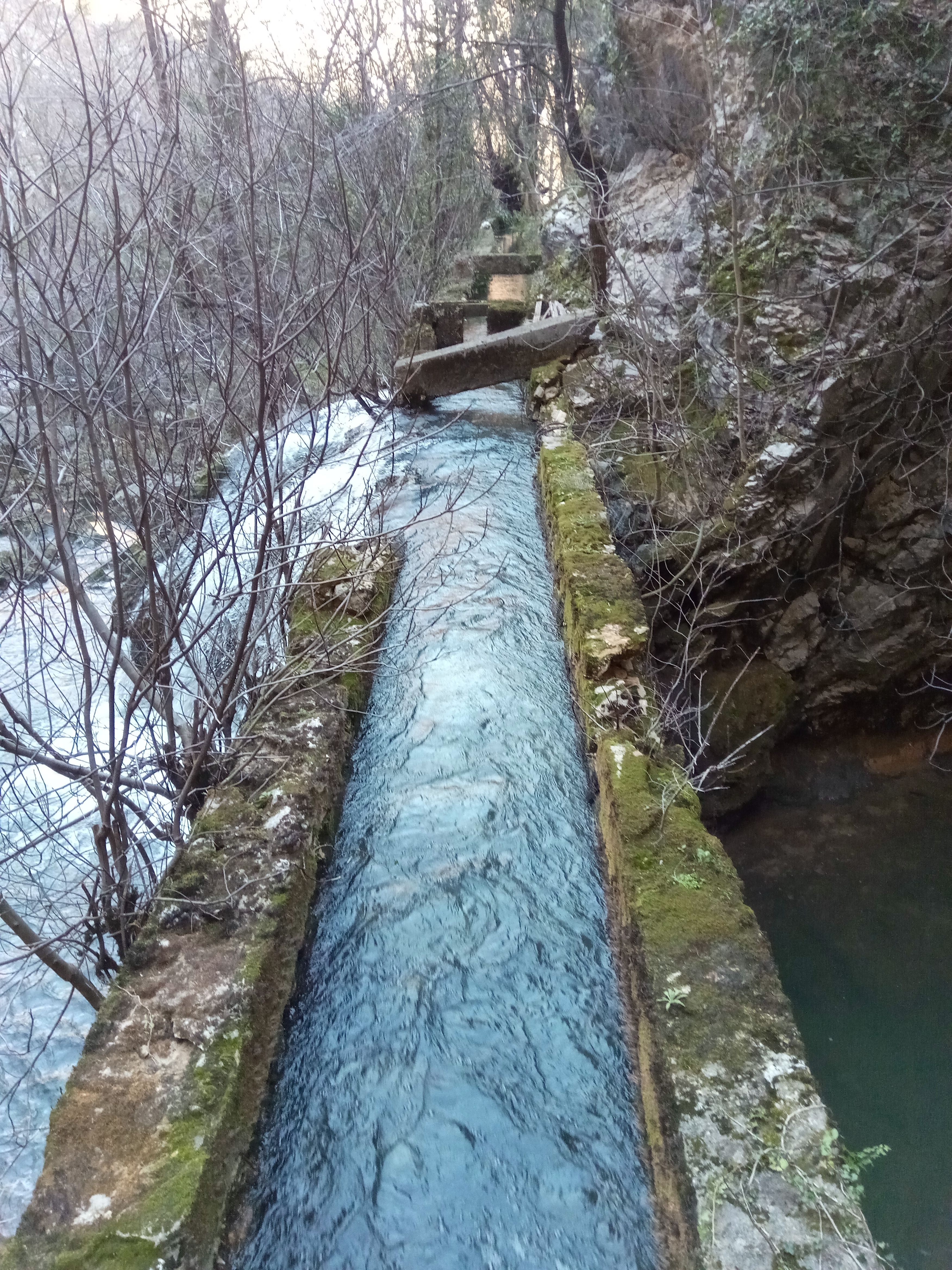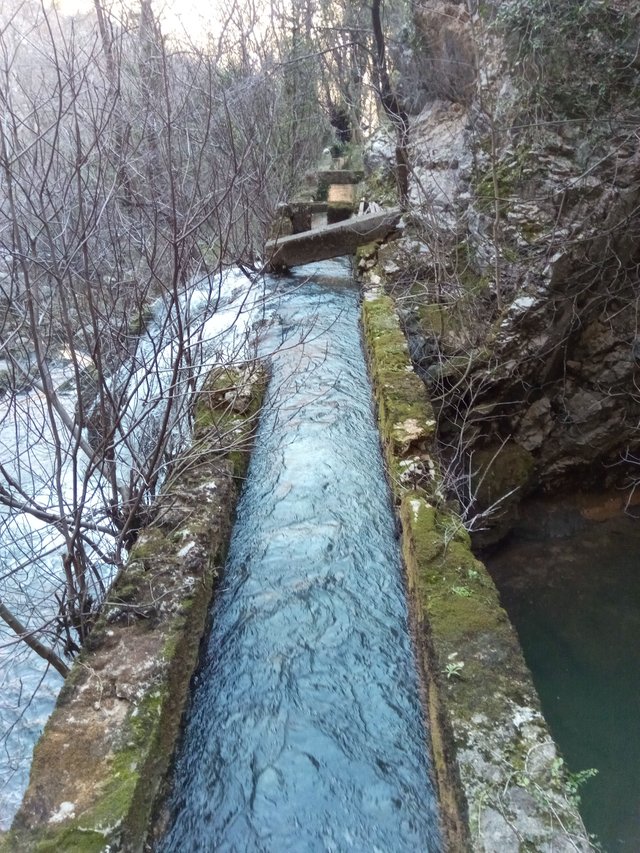 Path and entrance to the cave.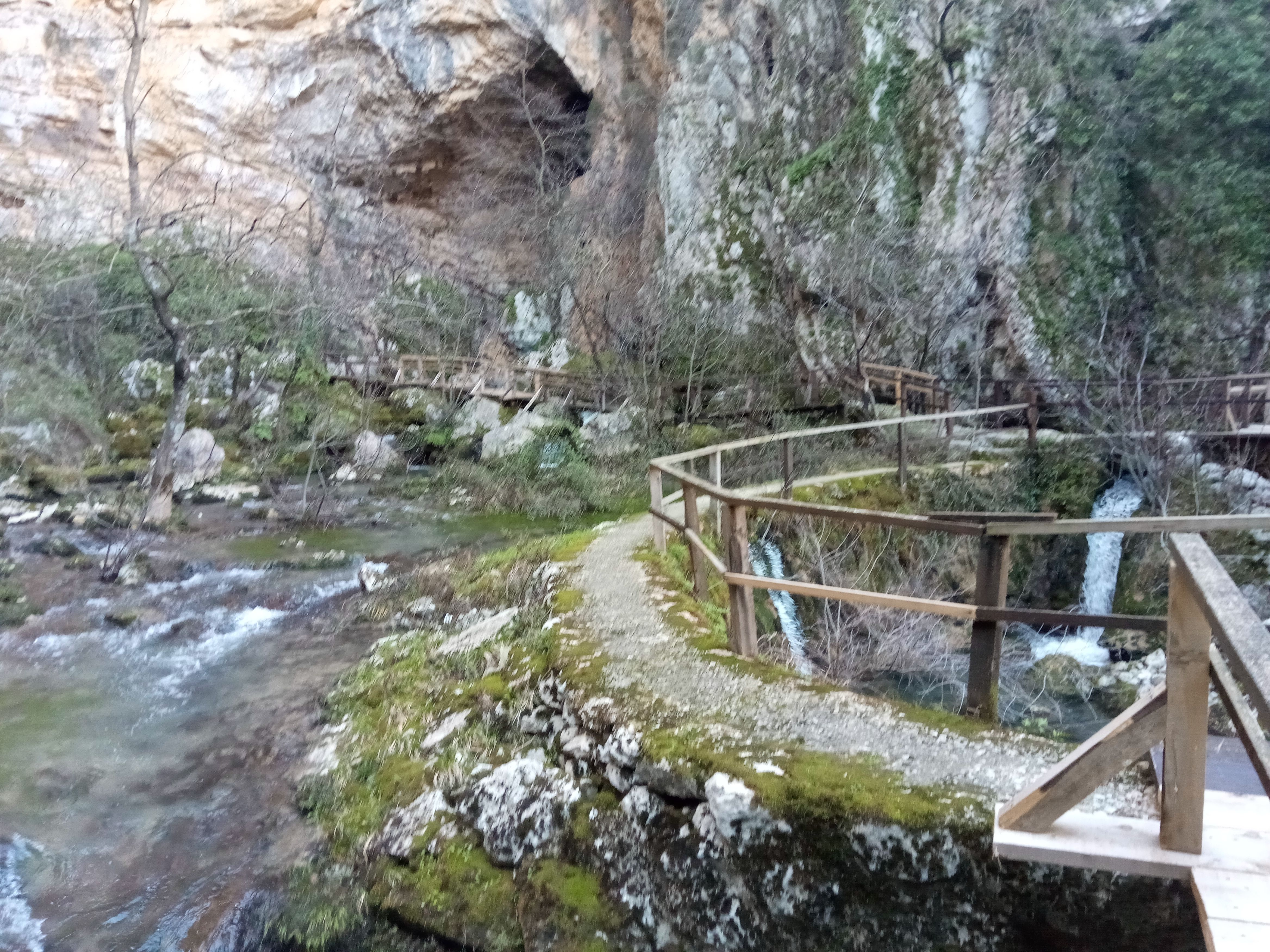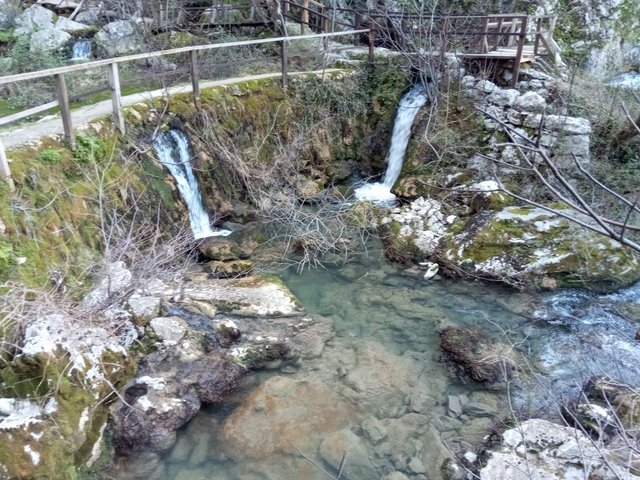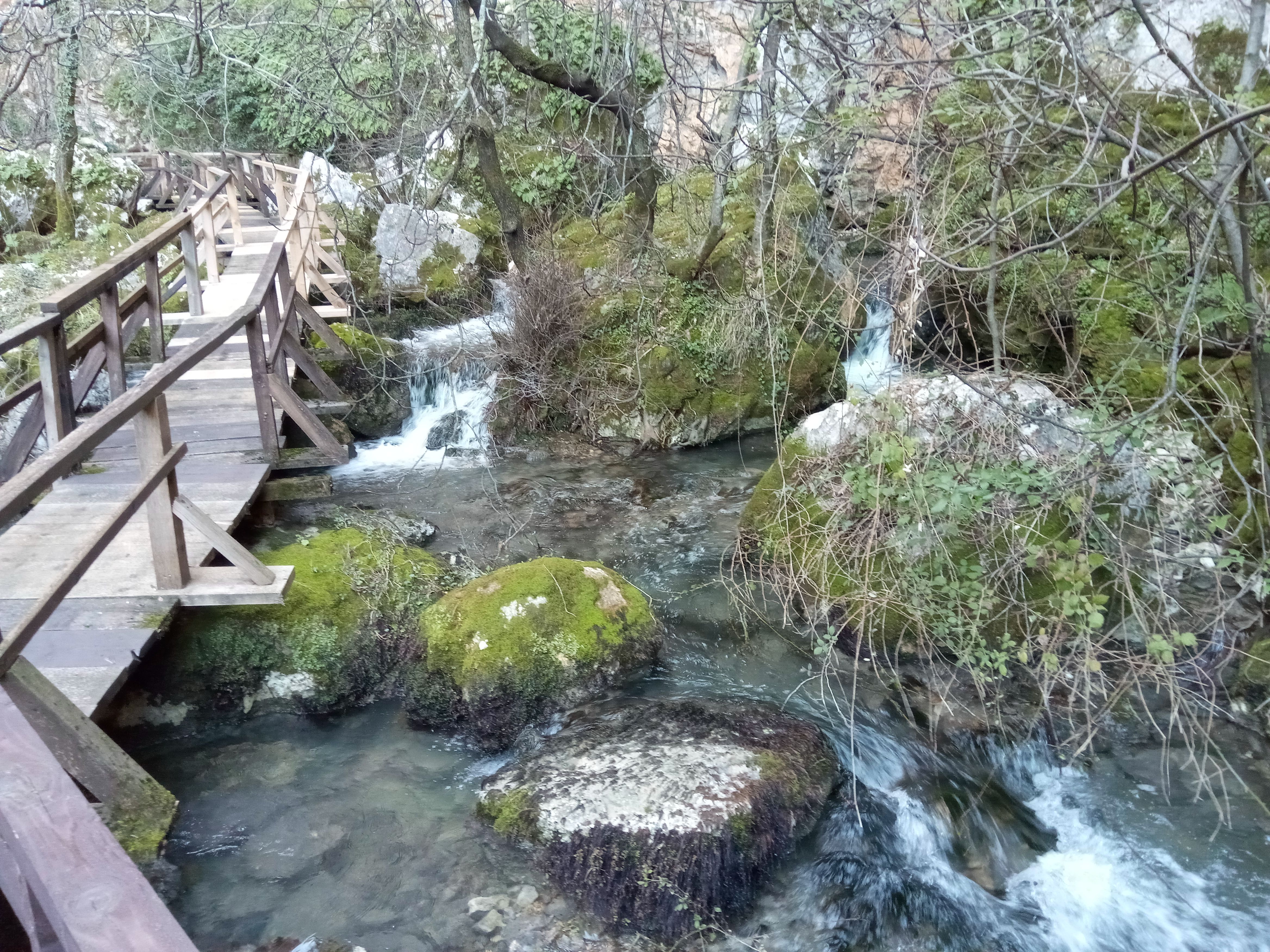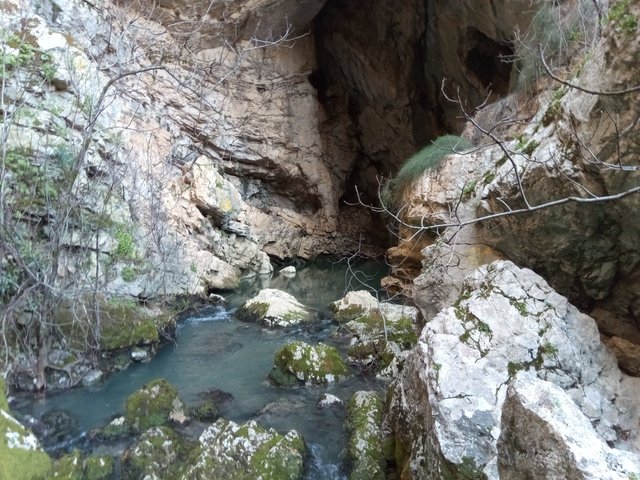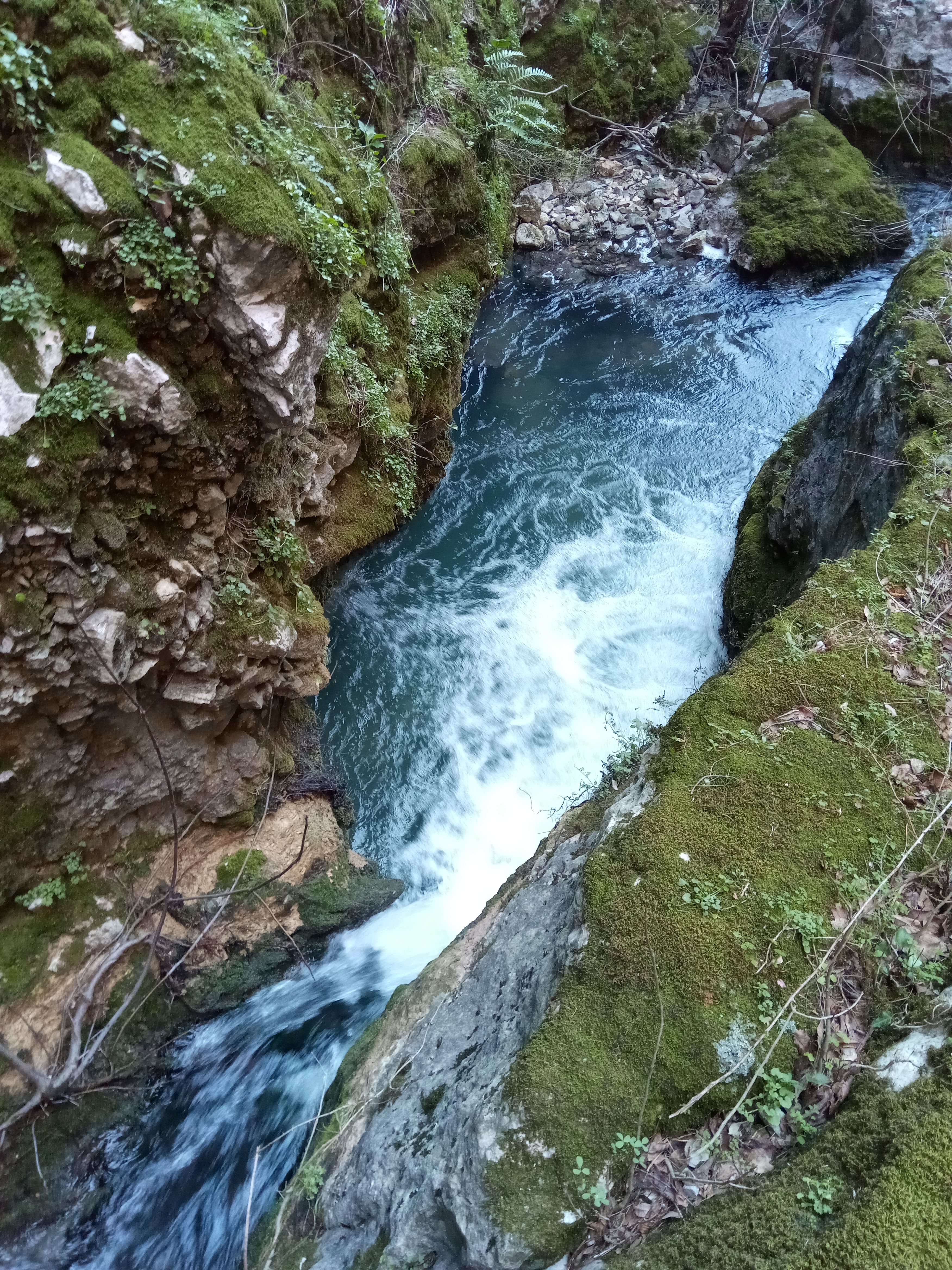 First spring mesengers.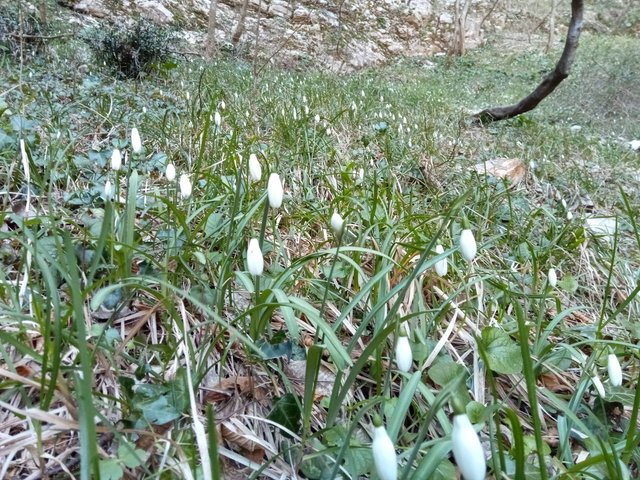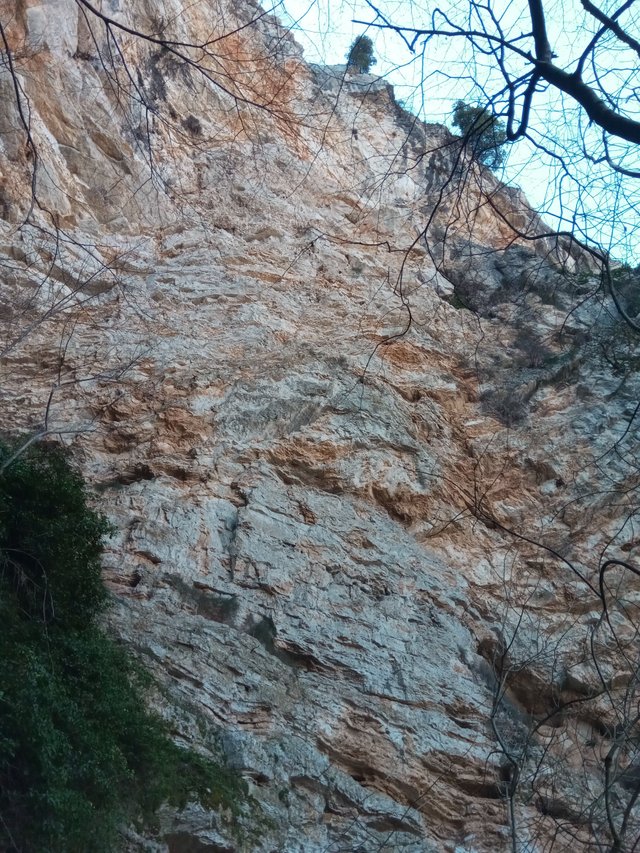 Guard calling me an idiot for going off the path. You don't have any jurisdiction here b...ch.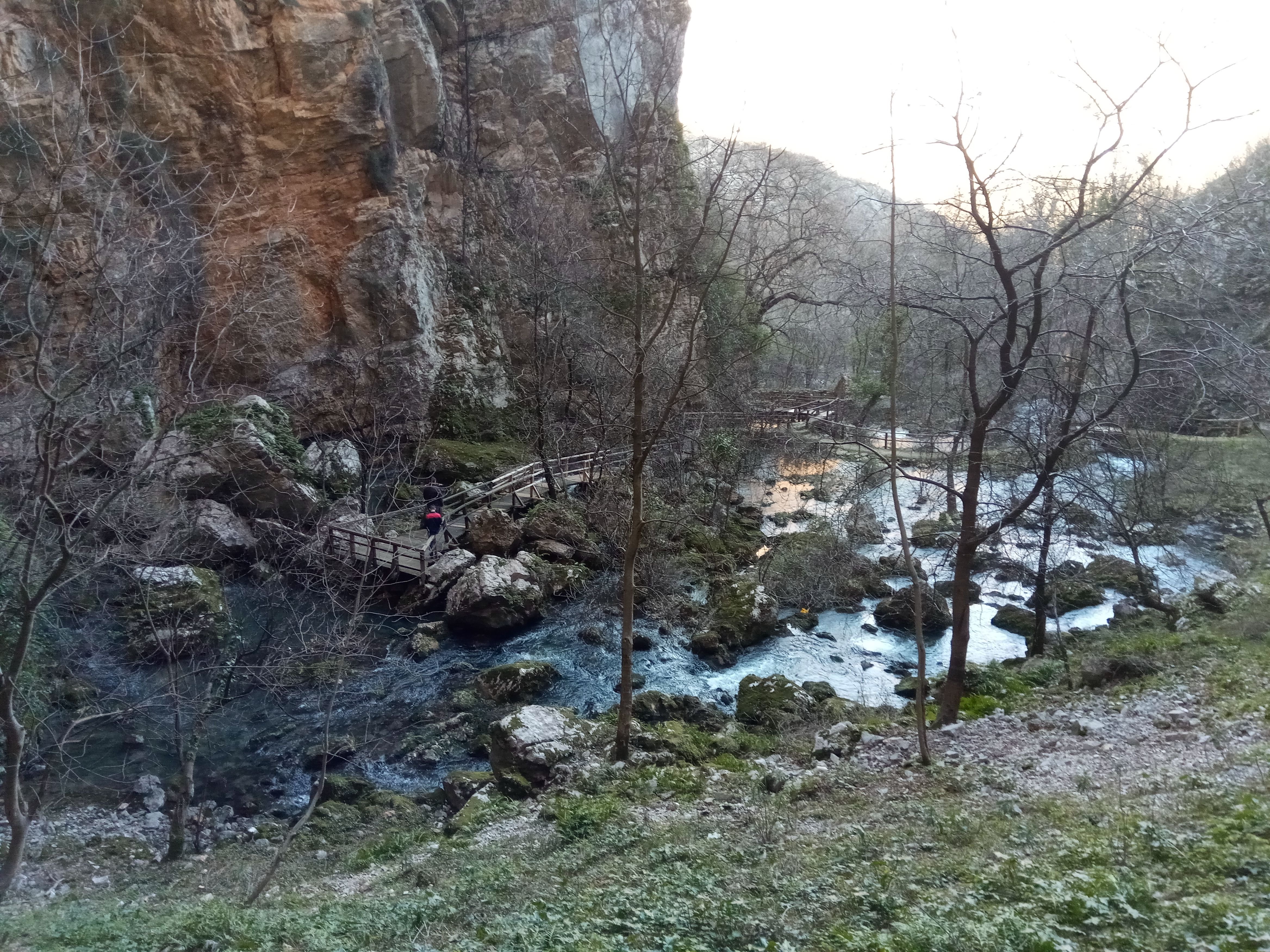 Yay, I maid it. Going further would require swimming.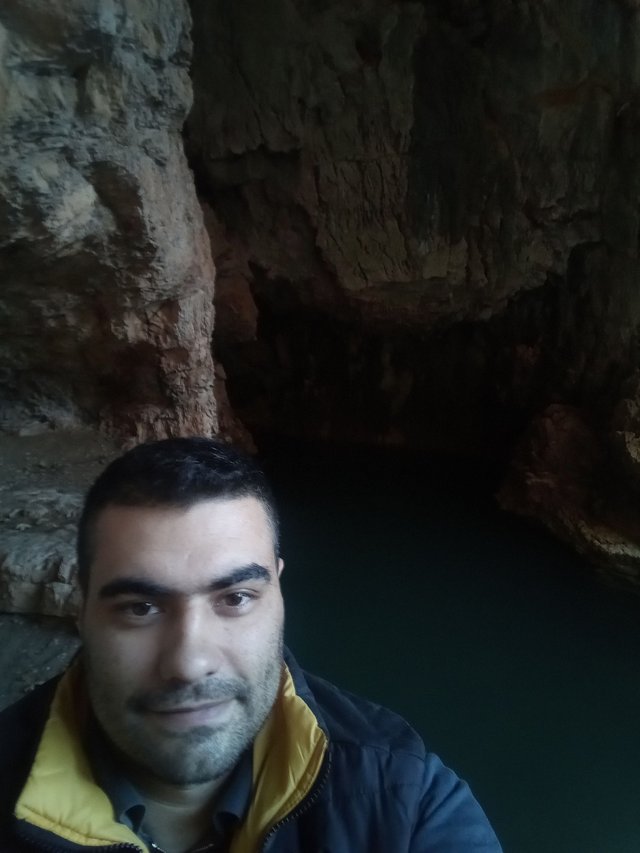 I have a million pictures more but not now. We will end our path here because I have another legend to tell you, and that will stay for later.
(⌐■_■)
Previous episodes are here:
Love for traveling part 3: Stare Duće (Old village near Omiš in Croatia)
Love for traveling part 2: Croatian island Hvar old settlement Velo Grablje and Malo Grablje
Love for traveling part 1: Waterfall "Little Cow" (native: vodopad Kravica)!
Follow @zelenicic, consider sharing and commenting and UPVOTE if you like it.
Thank you so much!
I'm using great tool for this article check it out SteemitWorldMap
[//]:# (!steemitworldmap 43.337313 lat 17.324941 long Love for traveling part 4: Source of the river "Tihaljina" d3scr)
All images and text published in this post are my original unless otherwise stated.
This is a proper way to build steemit.com.