Today morning was nothing less than ordinary springtime little rain and sun exchanged.
Then suddenly around 11 AM the temperature suddenly dropped and a catastrophe started.
It has started to snow. Have in mind I'm from west Hercegovina we don't usually have snow during winter (or it is a couple of days max).
This is Mediterranean climate and we started our work on agriculture during late February. even the wild trees start to blossom in March.
Most of my crops are ruined and we will need to start over.
But I don't want to be the bringer of only bad news. There has been a great opportunity for a lot of pictures.
A waterhole for wild animals.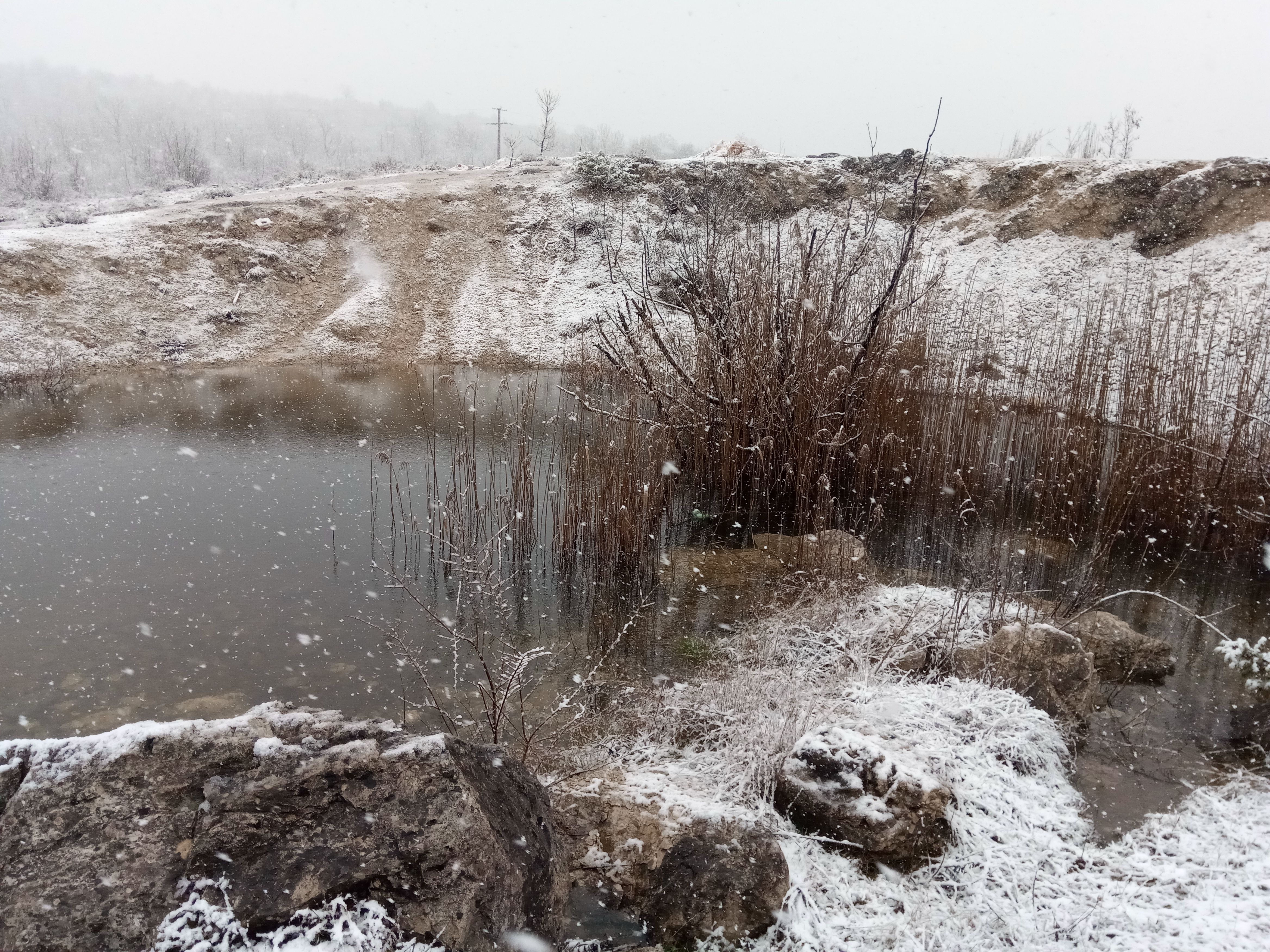 St. Catharine church in Grude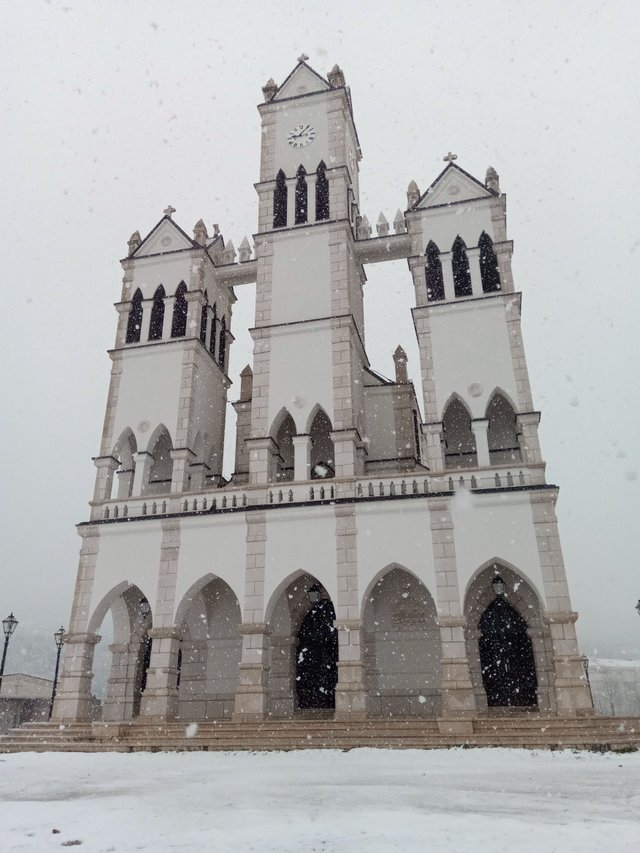 Peachtree in full bloom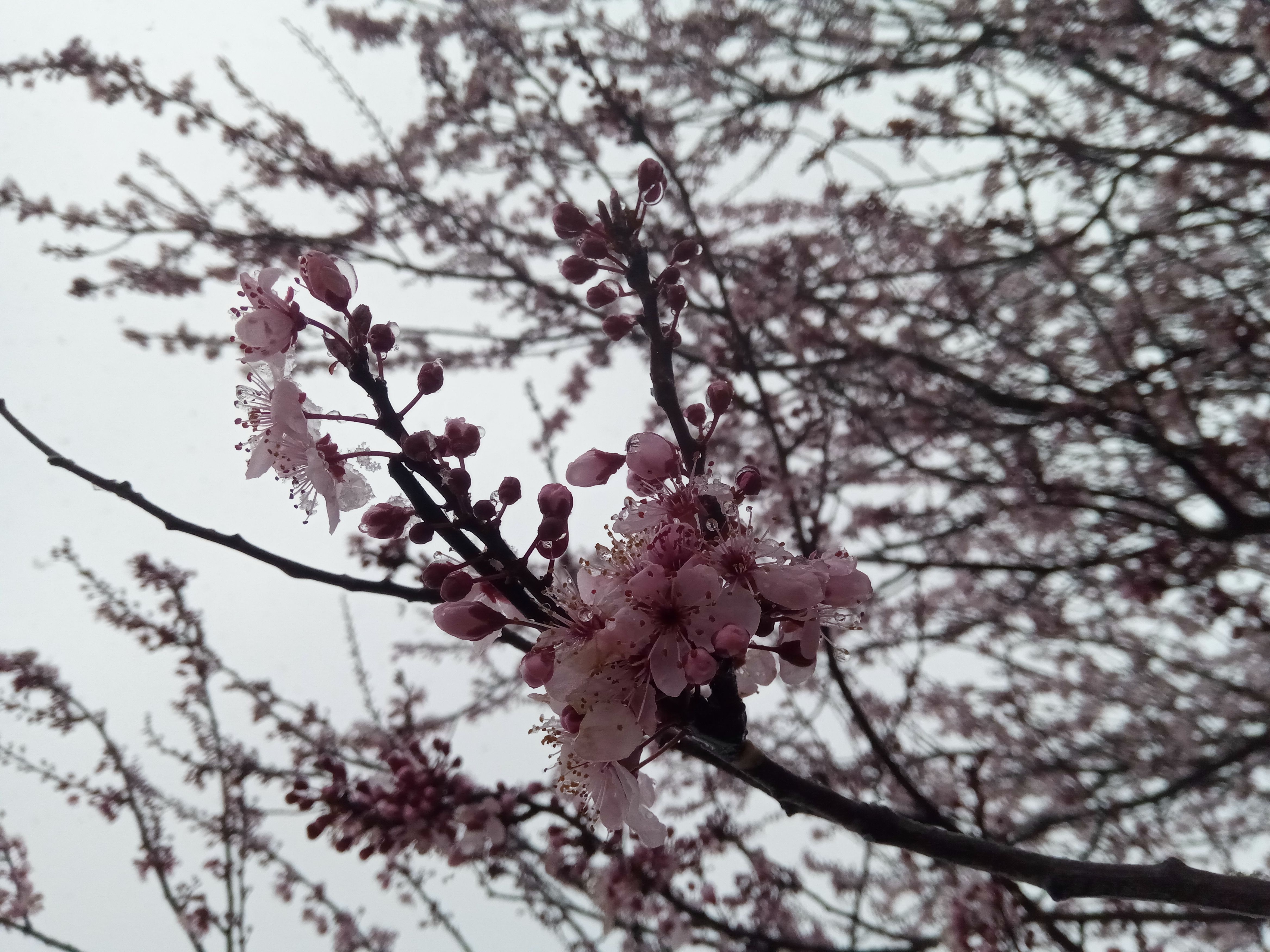 Some trees near one big firm.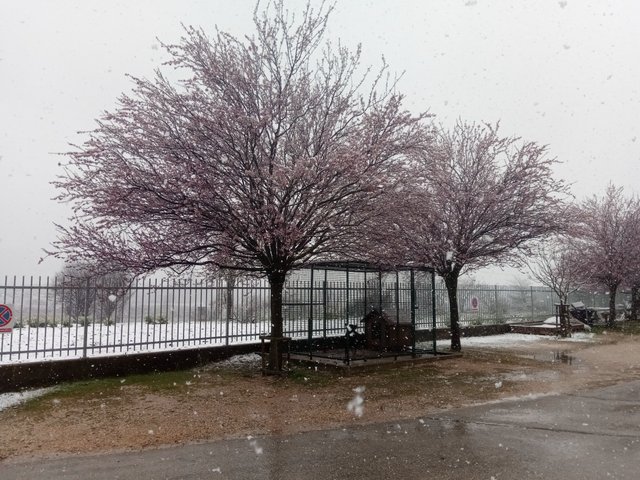 Wild pear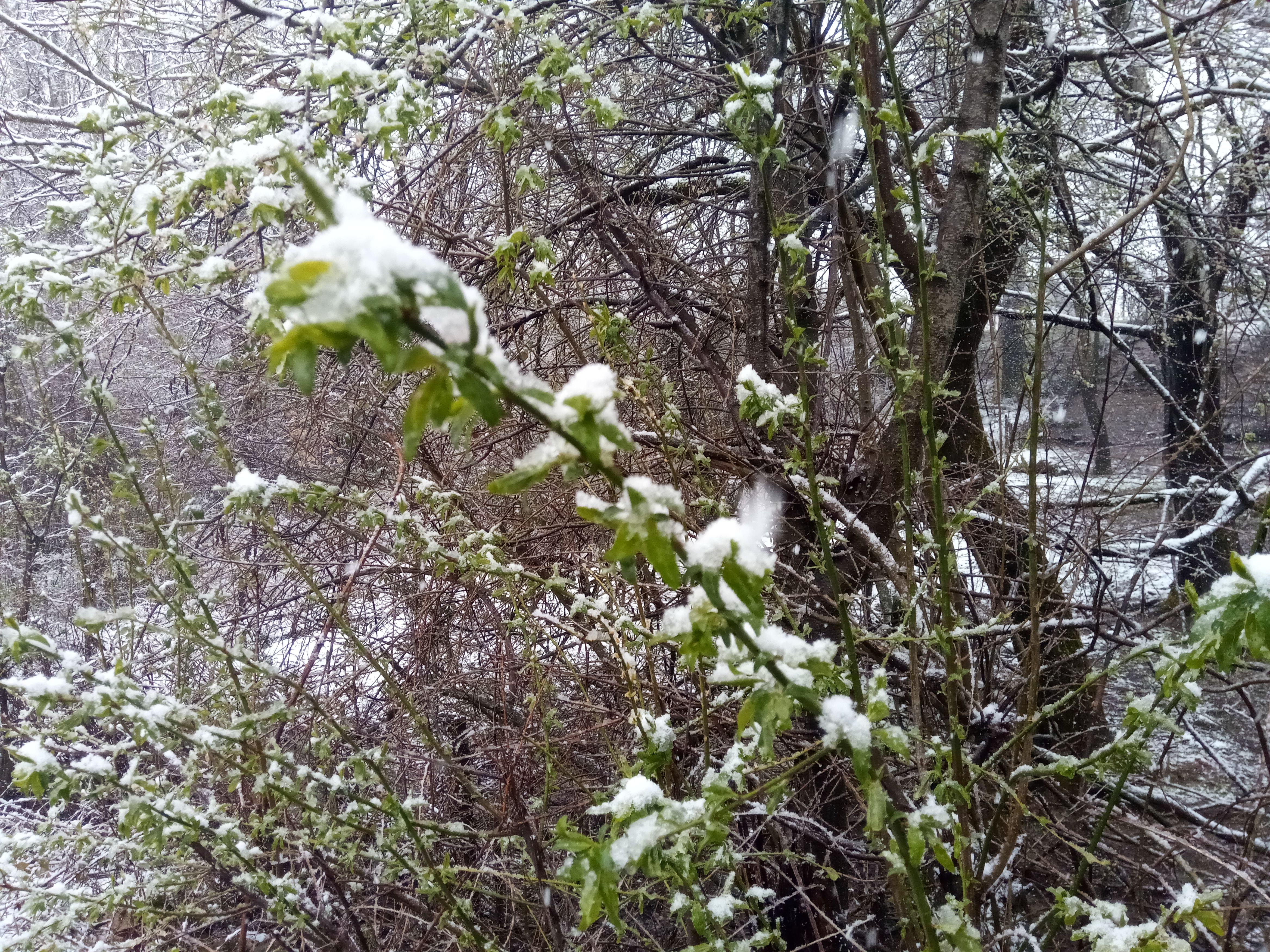 Don't know what tree is this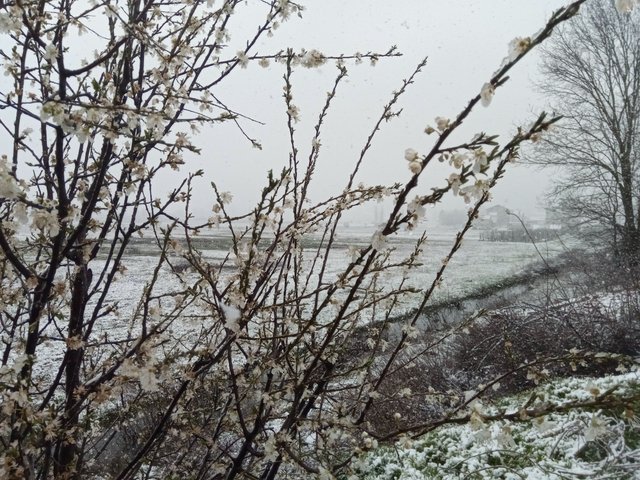 Almond tree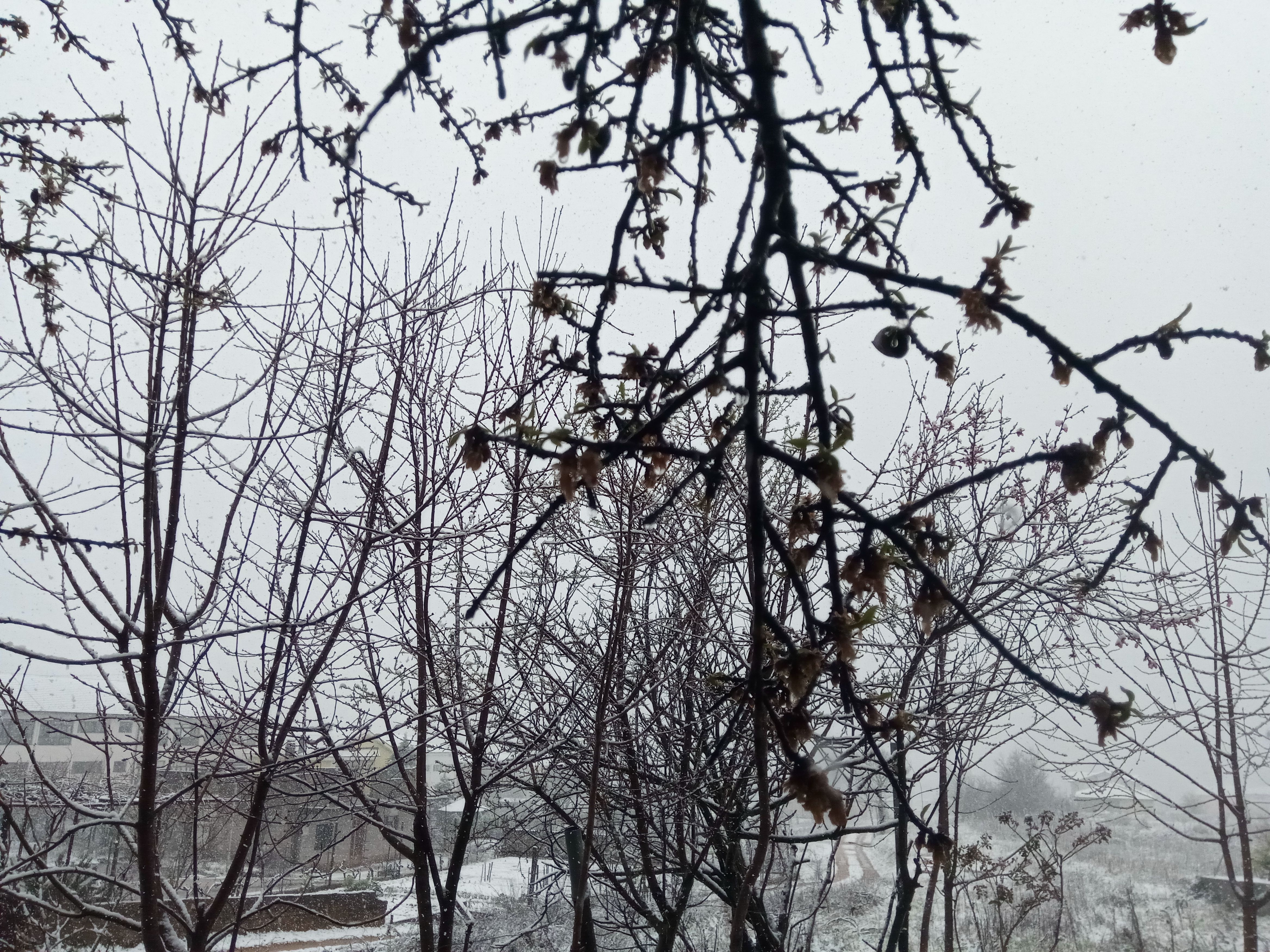 Olive tree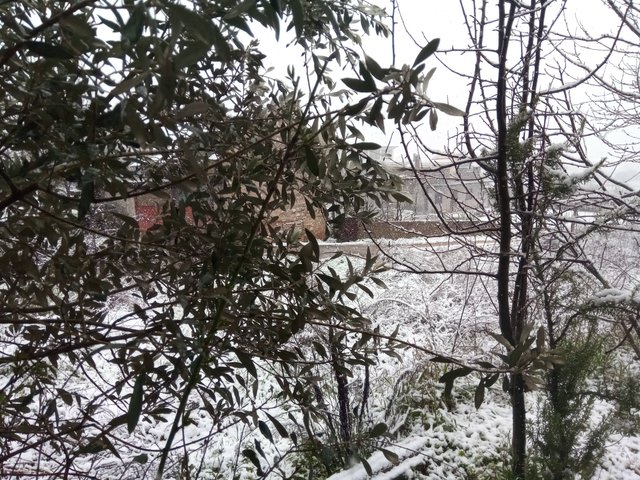 Rosemary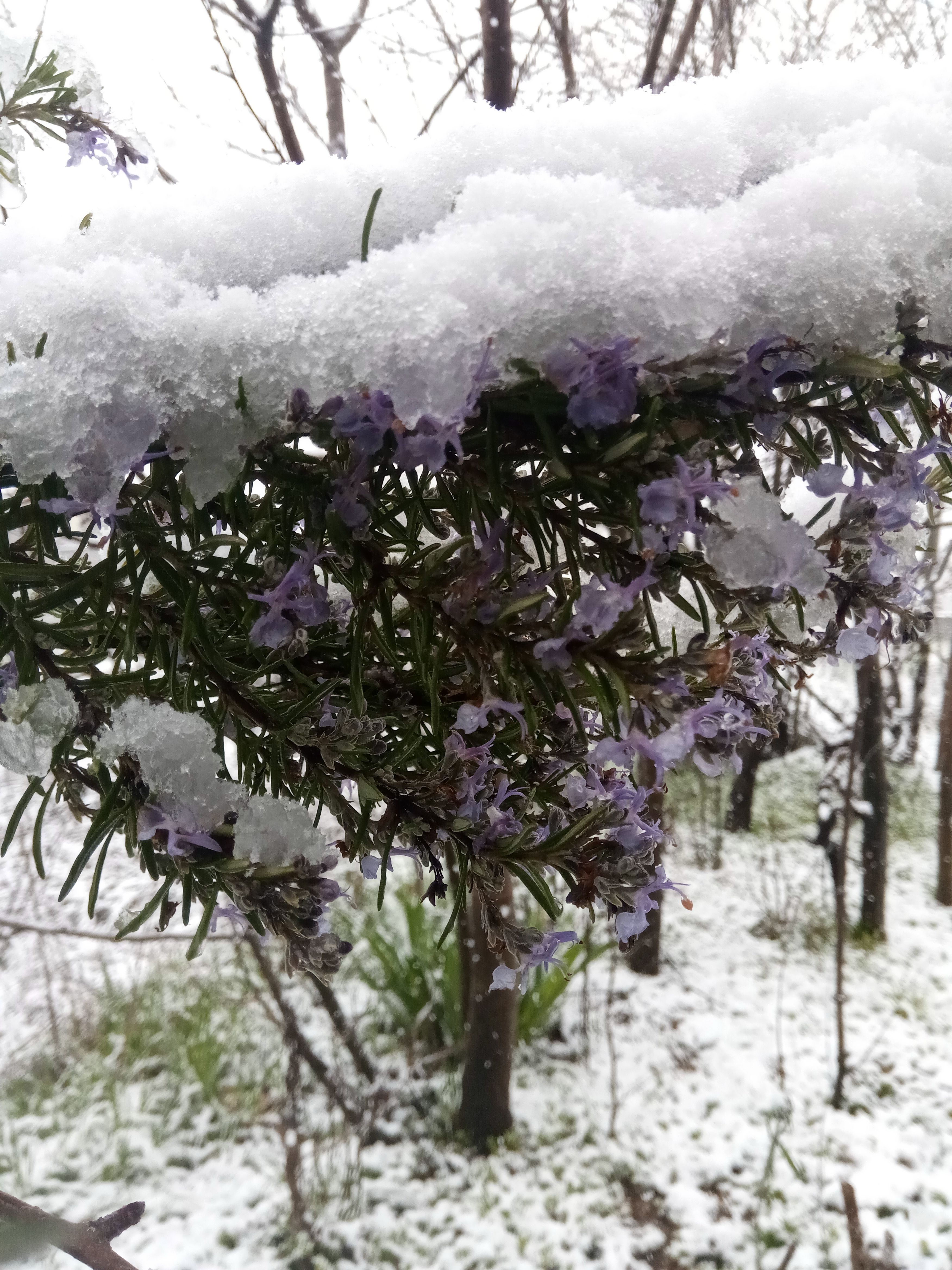 Nectarine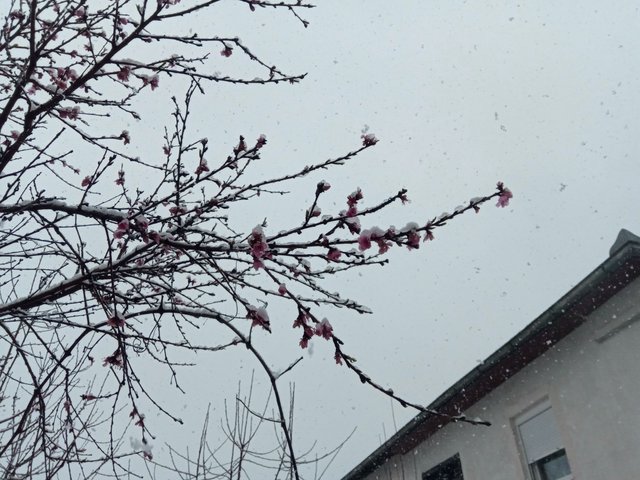 Dogberry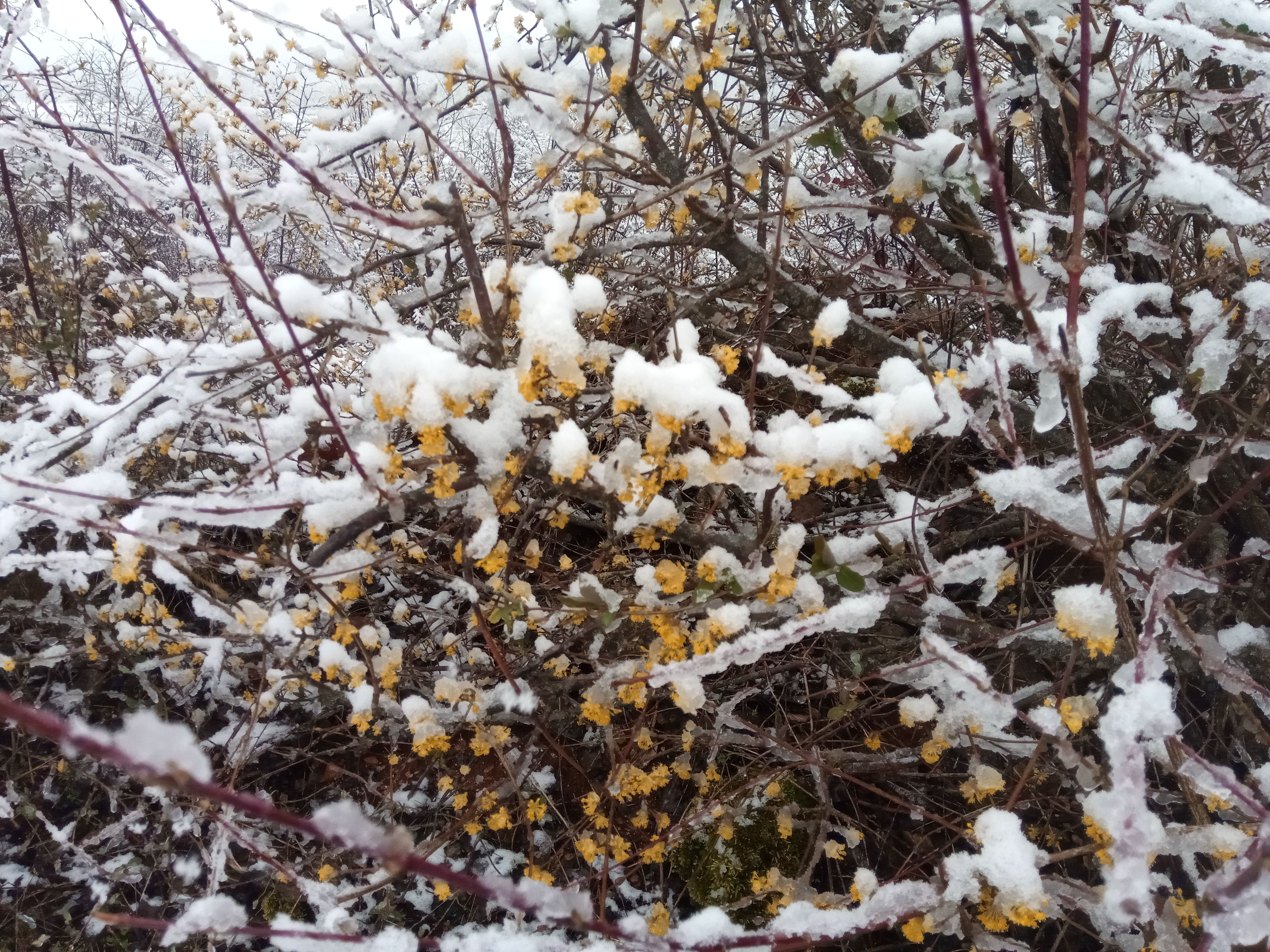 Dandelion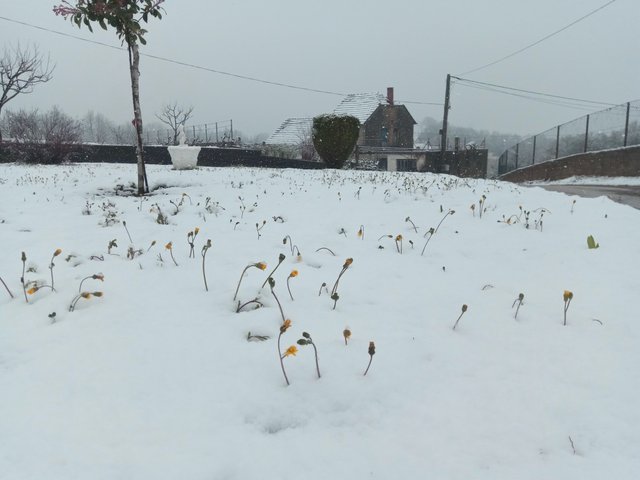 Palm tree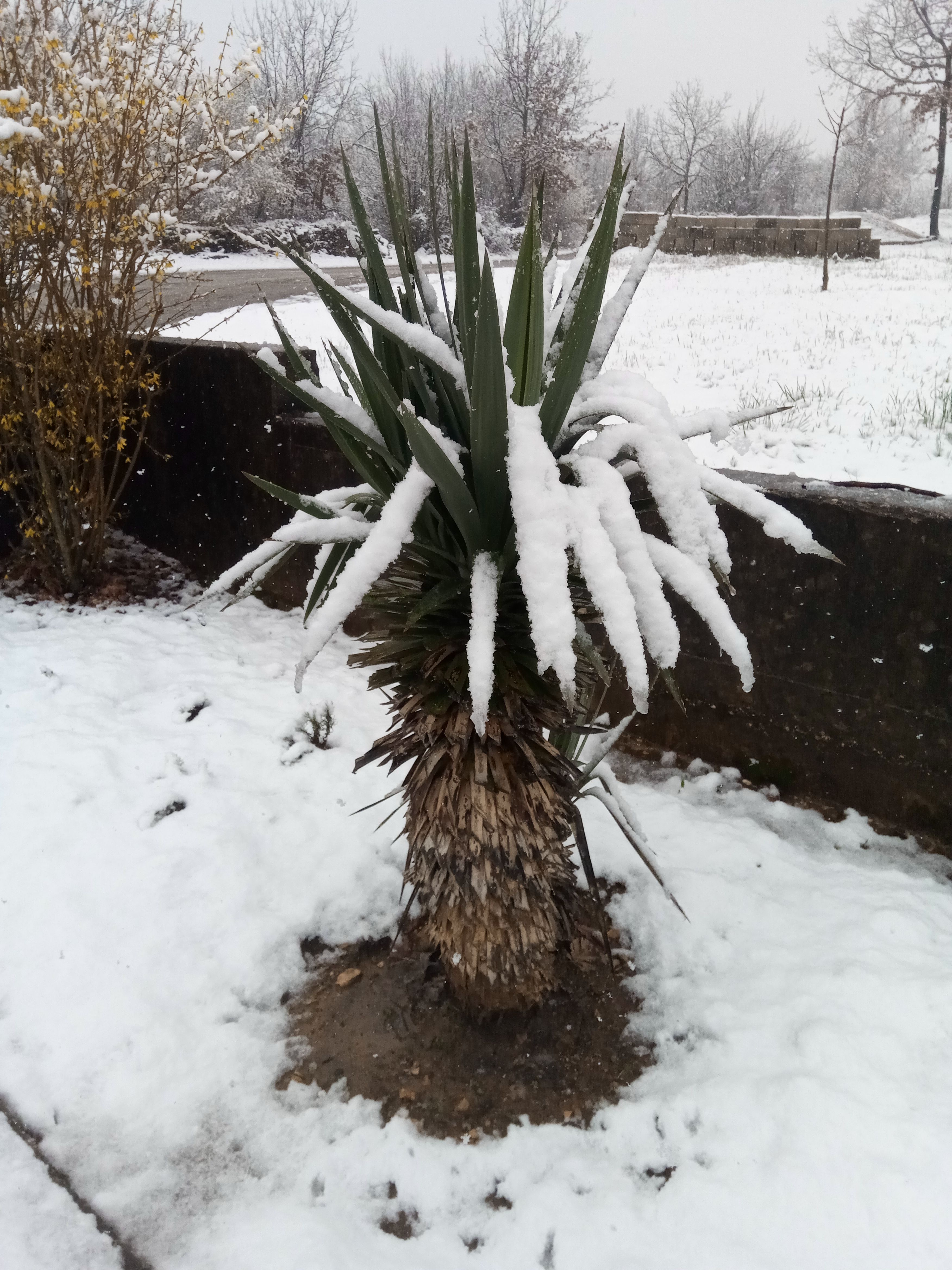 Some flowers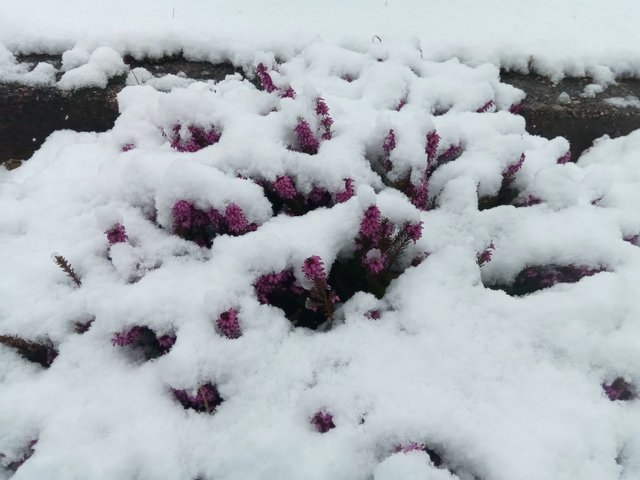 This little guy (Violet)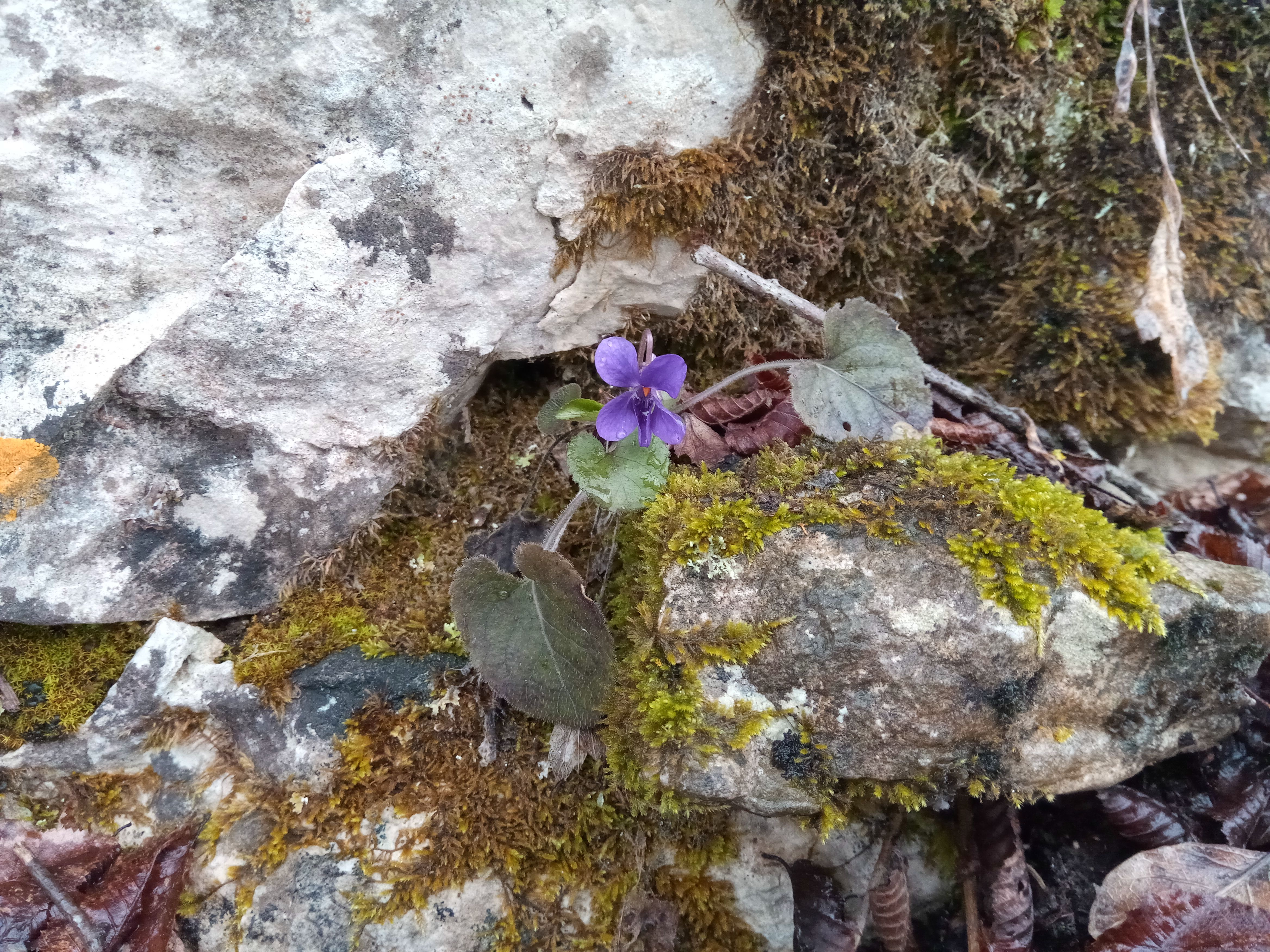 Hazelnut tree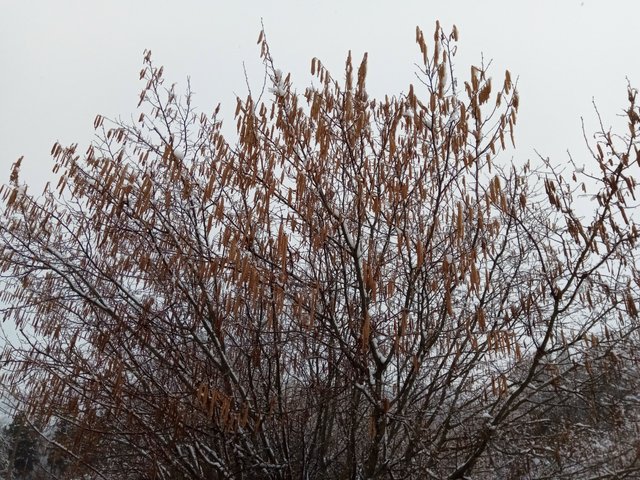 And my crops ruined(︶︿︶)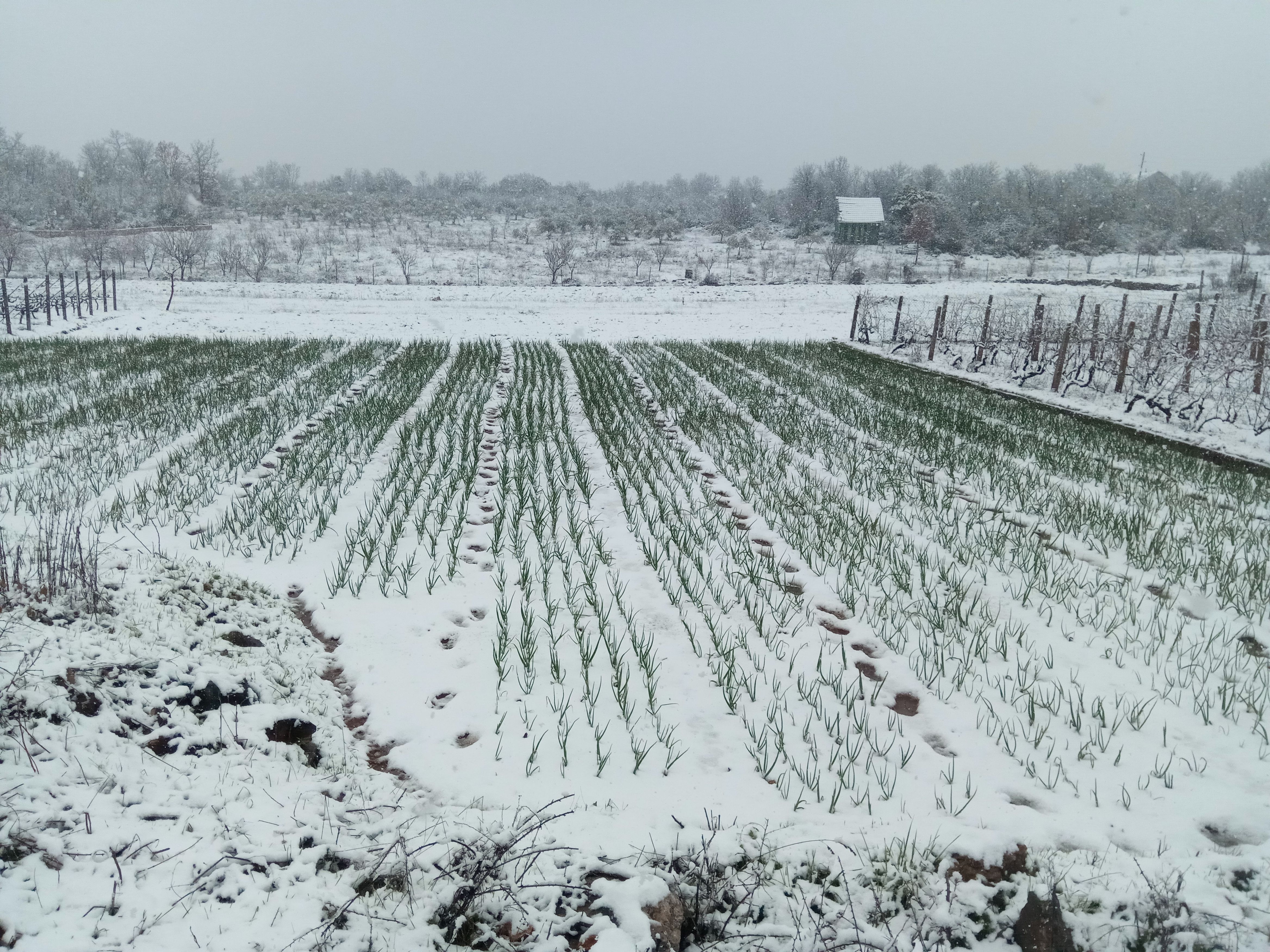 This catastrophe will eat most of my steem power up money.
Beter luck next time.
Follow @zelenicic, consider sharing and commenting and UPVOTE if you like it.
Thank you so much!
All images and text published in this post are my original unless otherwise stated.
This is a proper way to build Steemit.