Sometimes the skies here are pretty nasty. We've had a lot of thunderstorms lately and I was able to capture a few photos with the horses before the wind/hail hit from it.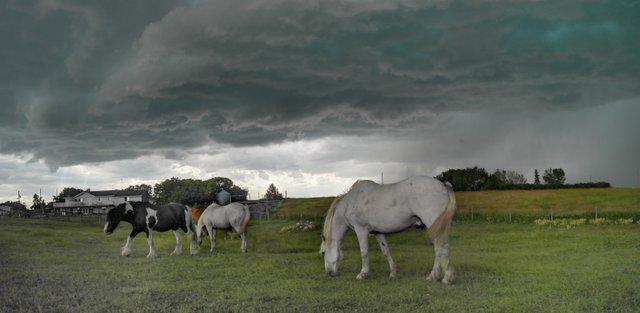 The horses were calm, but not for long. They get pretty excited and anxious in the storms, and our horses HATE it inside, so always stay out in the full force of any storm.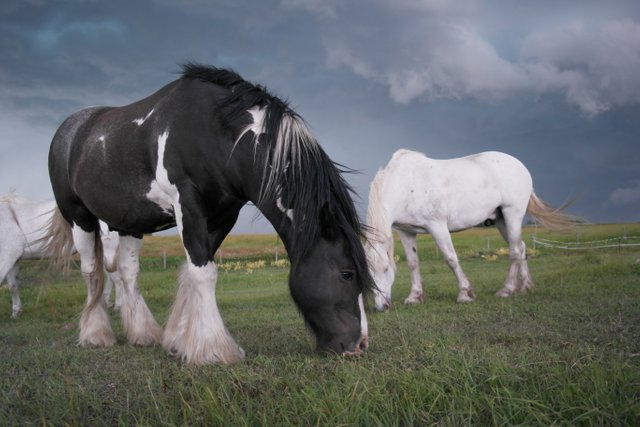 The skies are starting to unleash their rain.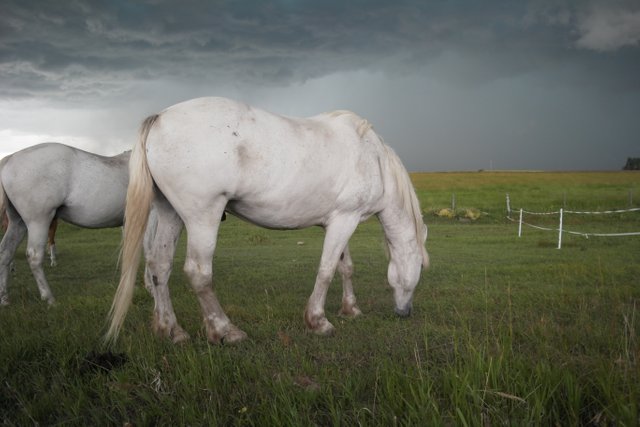 Time for a few more bites!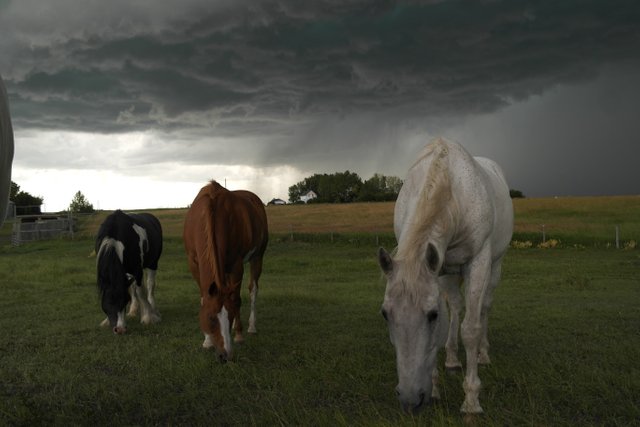 Lots of thunder now and some big drops falling. Unfortunately, a sign of hail.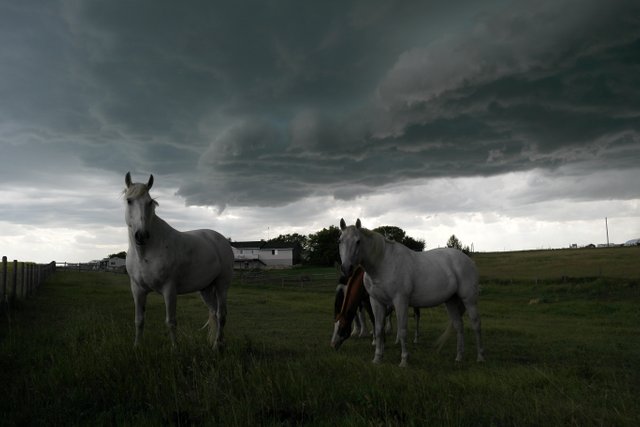 Time for me, to get back to the house. The horses have shelters to use, but mostly just bear the storm outside.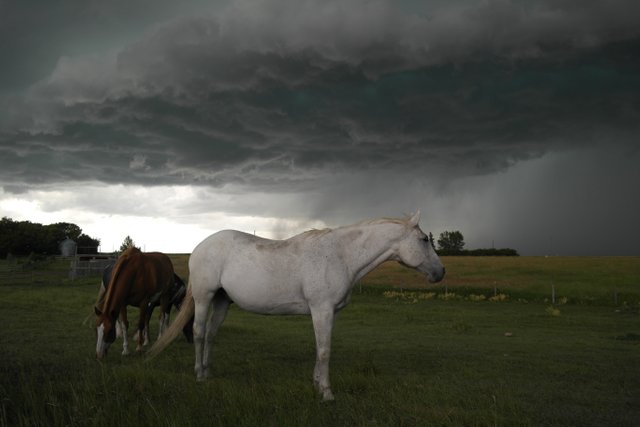 An hour later, the backyard creek is flowing, the storm has passed, dumped its hail and has at least left an double rainbow. NICE!