While I was in Munich, I went out every day for a big walk. The least I walked for, before returning to the hotel, was 3 hours. Sometimes a lot more.
One day I had walked for the entire morning and afternoon, only stopping a couple of times for a quick snack or a drink. Then, I returned to the hotel to find this: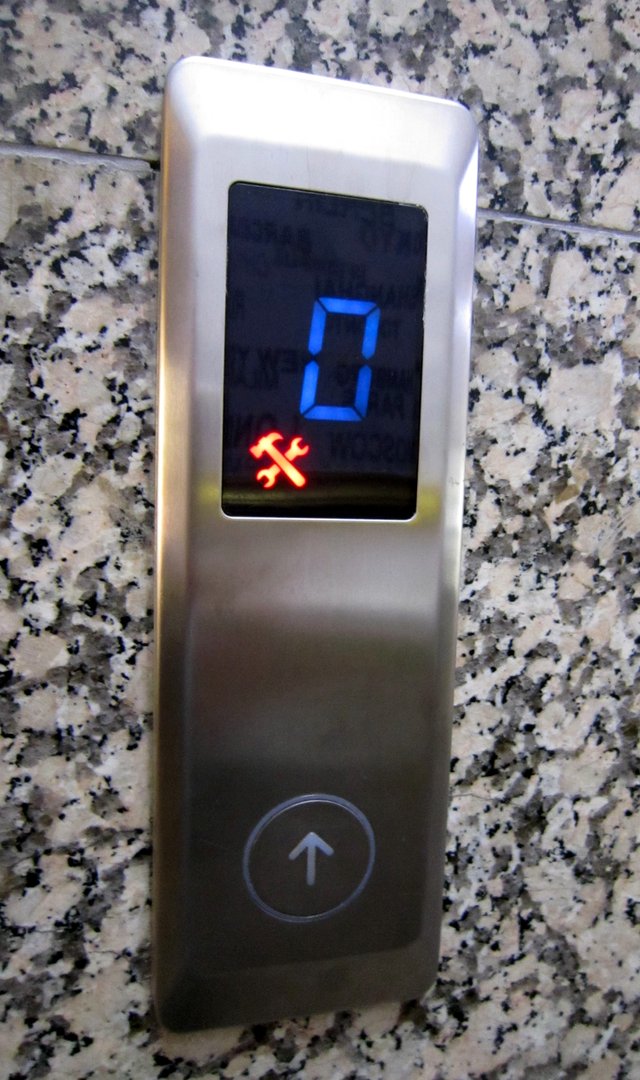 So there I was, completely beaten up, wanting to relax for a half an hour before dinner... and I had to go up 6 stores of stairs by foot!!! Why??? Arrrghhhhh! 😓
Well, if you travel too many times, once in a while something like this happens. Just suck it in and move along. Don't ruin your holidays by focusing on small problems.
(Who'd do that, you ask? Believe me, I've saw plenty of people getting mad in hotels because of stuff like this... or even smaller problems.)
---
The hotel I stayed in was the Hotel Kavun, it's nothing fancy or even great. It's just a regular hotel, one of the cheapest I could find in the city centre. The breakfast was quite good... and the bathroom was very impressive, too. The room was just average. A small bed, a small closet, a desk and a TV.
That's all I needed, anyway.
---
| | |
| --- | --- |
| Camera | Canon IXUS 210 |
| Location | Munich, Germany |
| | Edited with GIMP |
---
@trincowski signing out.