More photos from my trip to New Zealand 🌄🌏🎬
Traveling to the South Island of New Zealand earlier this year was one of the awe-inspiring journeys I've ever taken. While the music video I produced is probably my favorite representation of the trip as a whole, I have included some more photos below.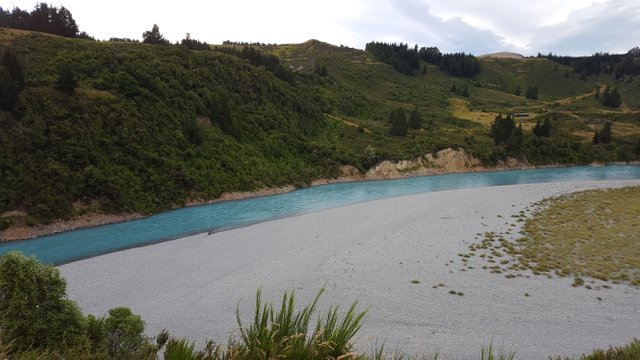 Here we stopped along a road on our way to Ashburton NZ to look at a glacial river (in real life the blue was even more vibrant!)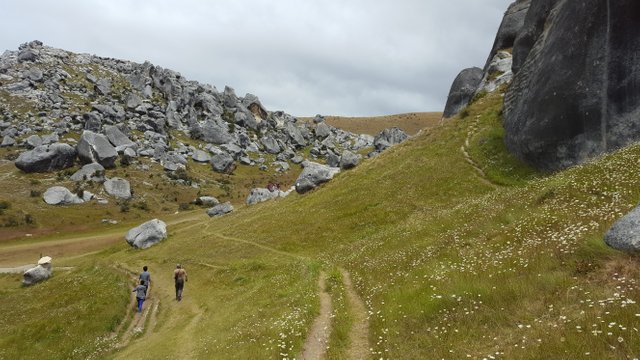 We stopped by Castle Rock for an afternoon of hiking / bouldering on our road trip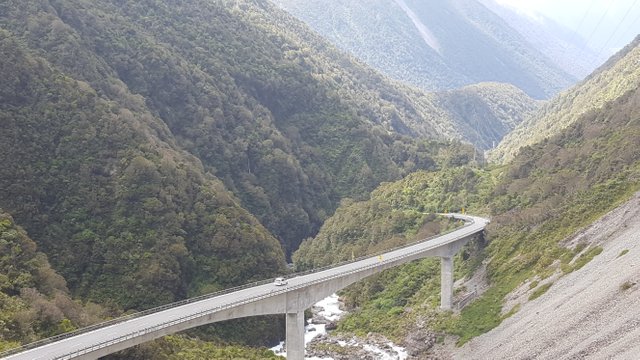 We came to this overlook to see if we could spot any Kea birds: my dad said he encountered some on this mountain pass the last time he was here...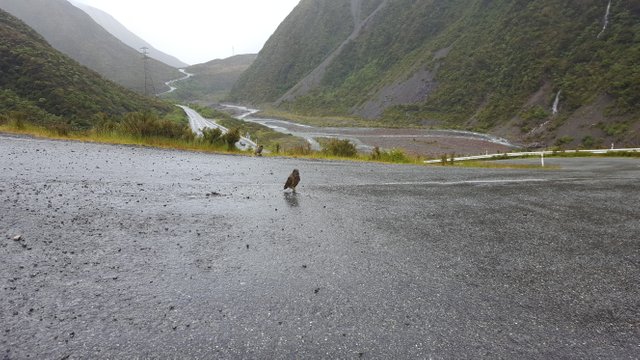 Here's one! The Kea is a highly intelligent and mischievous bird, and is known to come up with all kinds of inventive schemes to steal food from easily-distracted tourists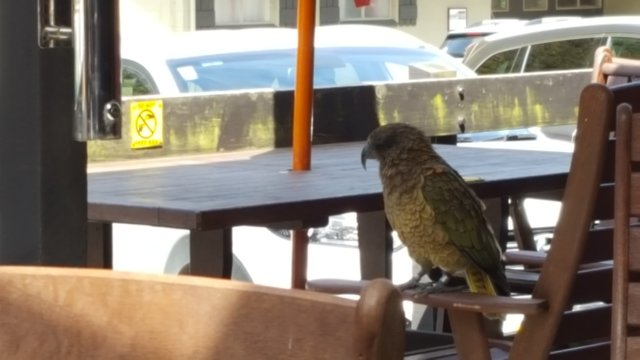 Here's a Kea up close: we were having lunch, and the rascal sneaked up on us, probably trying to snag one of our sausage rolls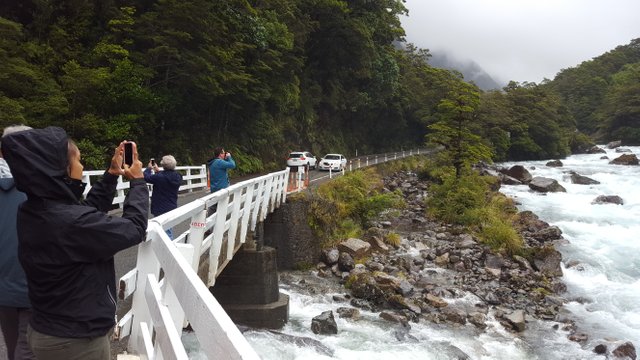 On a rainy day we drove past several amazing waterfalls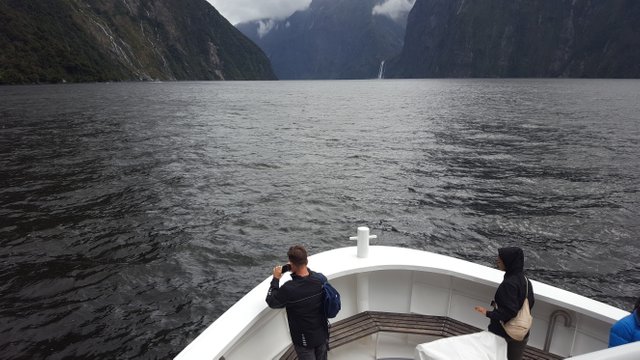 The rain actually helped make our tour of this inlet more awesome: the smaller trickling waterfalls only run when it's raining. The waterfall in the distance runs year-round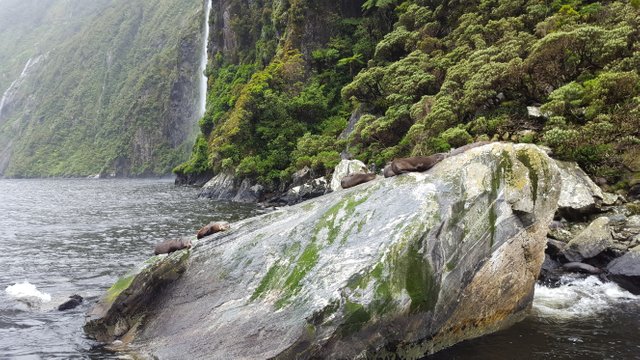 We got to see some seals basking on the rocks: according to our guide, these are all juvenile males hiding from the great white sharks that roam near the mouth of the bay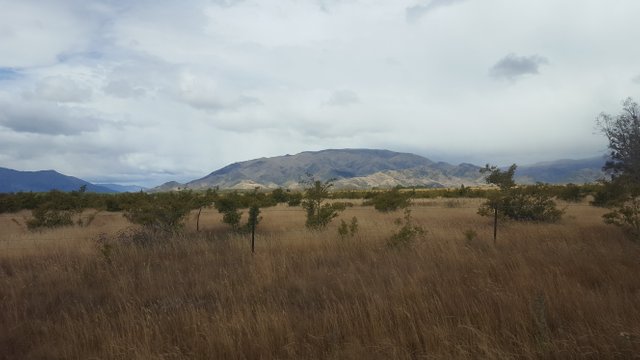 Even driving from point A to point B was scenic: the landscape in New Zealand is so epic!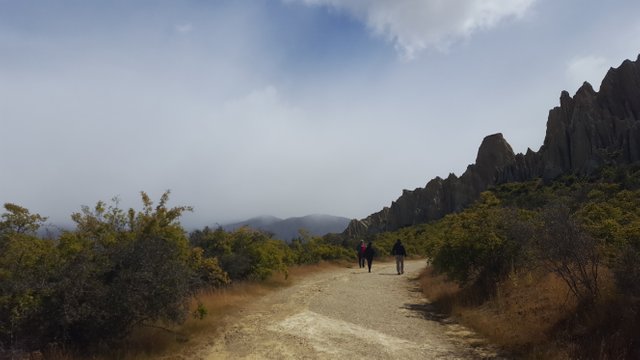 My dad took us to see a privately-owned (but open to the public) park called the "Clay Cliffs" -- a fantastical sandstone configuration of pillars and columns that reminded me of Goblin Valley, Utah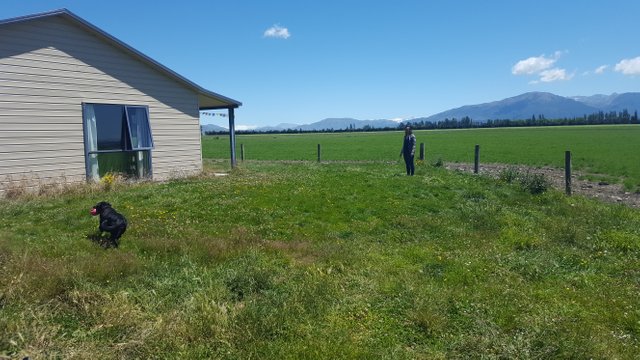 We got to meet several of my dad's friends and coworkers at a barbecue: here we are at a farmhouse playing with a friendly Labrador near Ashburton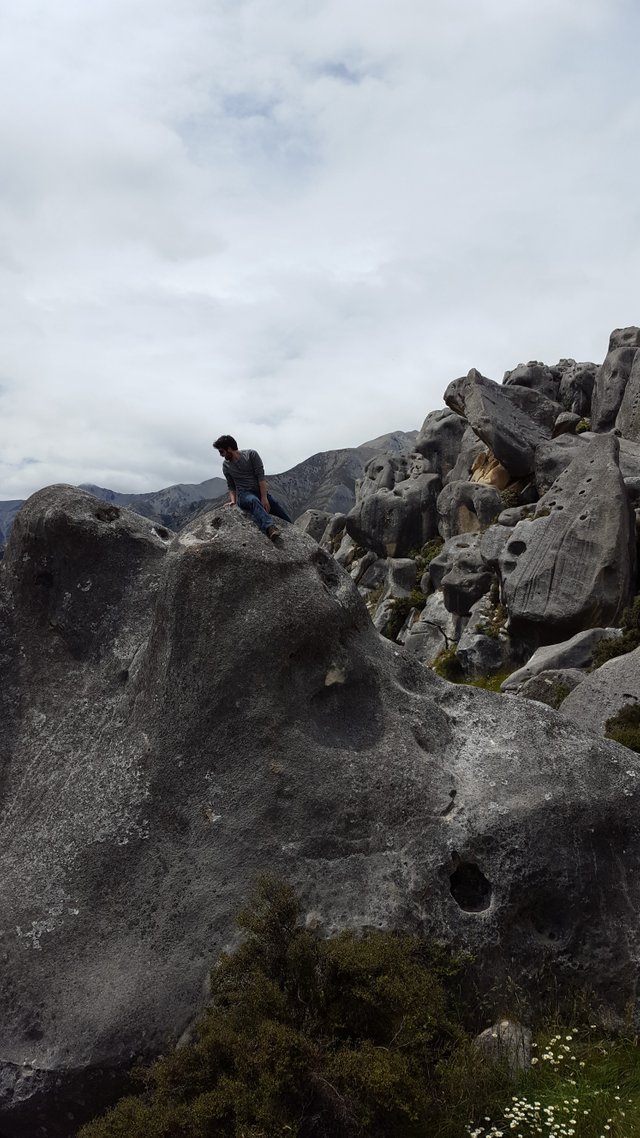 Finally, here's a shot of my brother climbing the boulders at Castle Rock. Such an awesome trip!
If you haven't already seen it yet, here is the music video I filmed during this trip:
For the background story on this video, check out my first-ever Steemit post here!